27) Host a Free Giveaway Contest That Requires Them to Follow You
There are plenty of ways to incorporate this into your Twitter marketing plan.  Below is an example of how HairDazzle ran an contest with a specific Tweet.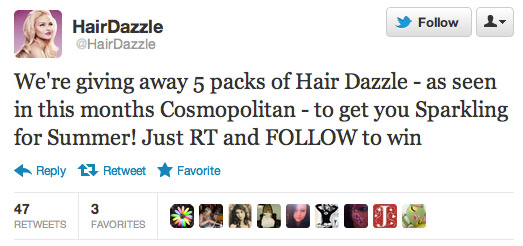 28) Use a Twitter Follow Locker that Requires a Tweet to Access Content
These are great ways to increase targeted Twitter and other social followers.  Just create content that your target wants and give it away in exchange for the social share or follow.  CodeCanyon.net has several of these available to buy (Just do a search for "locker").  Below is an example of how it will look on a WordPress site.

29) Use a Pop Up Window on High Traffic Pages Asking for the Follow
This is another one you can get from CodeCanyon.net.  On your high traffic pages you can have the pop up window show up below.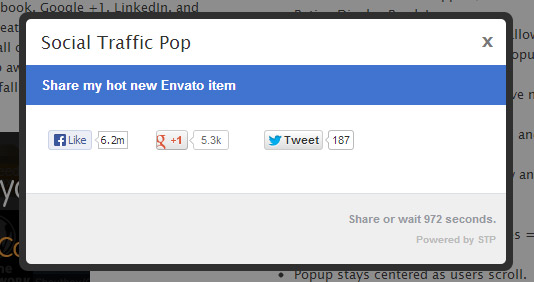 30) Attend TweetUps in Your City
Depending upon where you live, this can be easy or hard.  There are many cities, like Boston below, that have their own website dedicated to Tweetups.  For cities that do not have a site, your best bet is to go to MeetUp.com to find one closest to you.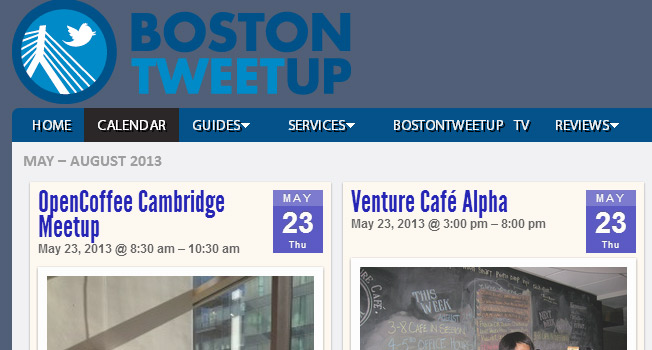 31) Create a Tweet Plan and Schedule for Posting Tweets
One of the best online interfaces to use is SproutSocial.  The key is to plan out your tweets so that you are not rushing to post something that is less than desireable.