32) Ask Your Facebook Friends to Follow You On Twitter
Make it short and simple.  Include the url so that Facebook will automatically create a link below the update.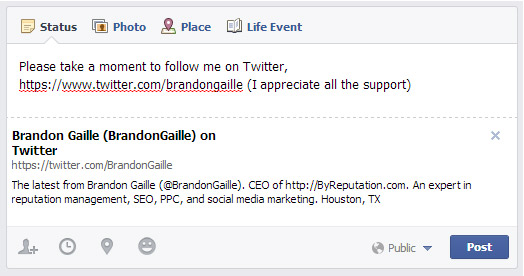 33) Ask Your LinkedIn Connections to Follow You On Twitter
It is best to formal on LinkedIn.  Let them know you are connected on LinkedIn and that you would like to also connect on Twitter.  Once again, include the url for the automatic link that will be added below the update.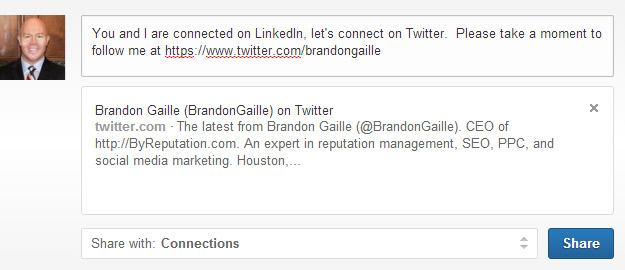 34) Include a Twitter Follow or Tweet Incentive in Your Newsletters
Rotate out different contests each month, and make sure the incentive is worth it.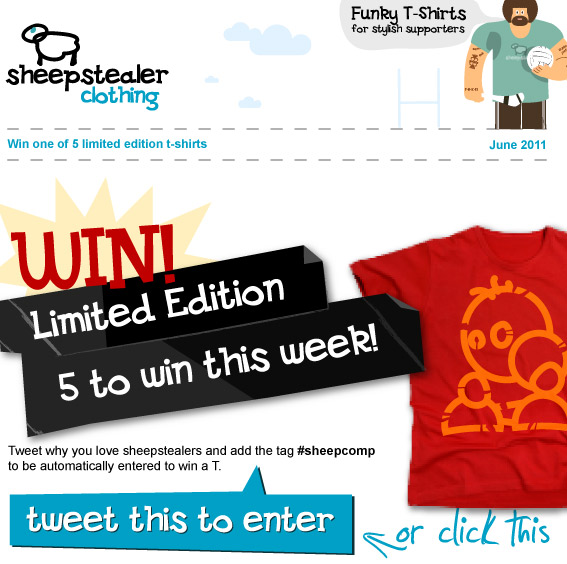 35) Tweet Your Blog Posts Automatically with TwitterFeed