If you are wondering, "What should I name my food blog?" get ready for some serious inspiration. I have compiled a list of the 2000 most catchy and creative food blog names ever thought up.
Here are some jump links to the main sections of this post.
100 Most Creative Names Used by the Top Food Bloggers
Food Blog Names with the Most Recognized Words in the Food Niche
Creative Food Blog Names with Rhyming Words
Best Food Blog Names Using Alliteration
And here's the first list…
100 Most Creative Names of Existing Top Food Bloggers
These are some of the catchiest names used by the top bloggers in the food niche.
Add a Pinch
Bake Me Happy
Bakeology
Blissful Bites
Bread Pitt
Brown Sugar
Butter Lane
Cafe Delites
Cake and Spoon
Cake House
Cake My Day
Chef in Training
Clean Food Crush
Cookie Encounter
Cookies and Cups
Cotton Cakery
Crumble & Flake
Crumbs
Cupcake Dreams
Cupcake Gallery
Cupcake Nation
Curious Appetite
DeLuscious
Disco Danish
Donut Panic
Doughy Delights
Farm to Flame
Flour Shower
Flying Apron
Food Babe
Food Finds
Food for Moods
Food Frolic
Food Stories
Foodie Crush
Foodie Queen
Frost Goddess
Grateful Bread
Harvest and Honey
Hope Crepe
Hungry Guys
Husbands That Cook
Incredible Edibles
Just a Taste
Knead to Know
Lettuce Eat
Lord of the Fries
Love and Risotto
Love at First Bite
Love in the Oven
Mad Batter
Make It Sweet
My Little Italian Kitchen
Oh Taste and See
Party Fowl
Queen of Tarts
Recipes From a Pantry
Restaurant Girl
Sassy Kitchen
Sensational Bites
Simply Delicious
Simply Recipes
Skinny Piggy
Skinnytaste
Stairway to Leaven
Star Spangled Batter
Sticky Buns
Still Hungry
Sugar Booger
Sugar Plum
Sugar Rush
Sugar Seduction
Sugar Whipped
Sweet Indulgence
Sweet Sensations
Sweet Tooth
Sweetie Pies
Temptation Alley
The Bun Also Rises
The Cake Fairy
The Crusty Croissant
The Dough Knot
The Eater
The Flour Bin
The Flourishing Foodie
The Garden of Eating
The Graphic Foodie
The Magic Oven
The Messy Vegetarian
The Petite Cook
The Pie Chart
The Rolling Scones
The Spice is Right
The Spices of Life
The Sweet Spot
The Vanilla Bean
ThoroughBread
Thyme to Mango
Two Peas & Their Pod
Warm Delights
Will Travel For Food
Wok This Way
Unique Food Blog Names Using the Most Recognized Words in the Food Niche
The most recognized words in brand names within the food niche are; butter, bake, baked, flour, cook, apron, taste, oven, chef, whisk, edible, pinch, munch, eat, delicious, sweet, gouda, roasted, carrot, lime, spoon, fork, skillet, garlic, toasted, salt, savory, spice, feast, dough, yum, supper, cuisine, bites, palate, kitchen, savor, bowl, flavor, noodle and feast. Using one of these words in your blog's name can make the brand of your food blog easy to remember.

Butter Bliss
Baked Beginnings
Flour Focus
Apron Attire
Cook Craft
Taste Tribute
Oven Odyssey
Chef Chronicle
Whisk Way
Edible Essence
Pinch Point
Munch Moment
Eat Essence
Delicious Dive
Sweet Sojourn
Gouda Guide
Roasted Radiance
Carrot Chronicle
Lemon Lore
Spoonful Secret
Skillet Saga
Garlic Gem
Toasted Tale
Salt Signal
Savory Secret
Spice Spark
Seasoned Secret
Dough Detail
Feast Fable
Supper Signal
Yum Yield
Cuisine Chronicle
Apron Adventure
Butter Burst
Bake Bliss
Bites Bounty
Fork Feature
Kitchen Keynote
Palate Peak
Savor Spotlight
Flavorful Focus
Edible Expedition
Munch Marker
Bowl Brilliance
Whisked Wonder
Plate Place
Hungry Highlight
Noodle Narrative
Toast Triumph
Savory Showcase
Spice Signal
Feast Frame
Oven Outlook
Chef Chapter
Whisked Window
Bowl Binge
Lemon Lexicon
Dough Dive
Skillet Secret
Plate Perspective
Cook Chronicle
Kitchen Key
Baked Bookmark
Oven Offering
Chef Canvas
Edible Entry
Flavor Frame
Spoonful Spotlight
Fork Findings
Taste Touchpoint
Pinch Perspective
Savor Signal
Spice Story
Seasoned Segment
Feast Findings
Supper Spotlight
Yum Yearning
Bowl Base
Skillet Sketch
Delicious Domain
Cuisine Canvas
Apron Avenue
Butter Blueprint
Bake Badge
Flour Feature
Cook Corner
Recipe Realm
Taste Trail
Pantry Perspective
Oven Origin
Palate Place
Whisked World
Edible Element
Feast Footnote
Munch Milestone
Dough Domain
Cuisine Corner
Apron Archive
Butter Benchmark
Baked Base
Spoon Spotlight
Flour Frontier
Apron Array
Cook Canvas
Recipe Rundown
Kitchen Kaleidoscope
Oven Oasis
Chef Choice
Palate Promise
Whisk Waypoint
Pinch Platform
Bowl Beacon
Gouda Glimpse
Roasted Range
Carrot Catalog
Skillet Spectrum
Lemon Latch
Spoonful Spectrum
Hungry Horizon
Noodle Niche
Garlic Gateway
Toast Trail
Salt Suite
Savory Segment
Spice Spectrum
Dough Dimension
Supper Scope
Yum Yardstick
Cuisine Compass
Apron Axis
Butter Boundary
Baked Barometer
Bites Benchmark
Fork Frontier
Recipe Reservoir
Taste Tapestry
Pantry Prism
Oven Oracle
Chef Cipher
Palate Prism
Savor Spectrum
Flavor Focal
Edible Epoch
Gouda Gauge
Roasted Repository
Plate Pivot
Hungry Haven
Noodle Node
Garlic Guidepost
Salted Scope
Savory Scope
Spice Scope
Seasoned Scale
Dough Directory
Feast Framework
Supper Schema
Apron Atlas
Butter Beacon
Baked Benchmark
Flour Fulcrum
Cook Compass
Taste Terrain
Pantry Portal
Chef Chart
Palate Pathway
Whisk Wayfinder
Flavor Footprint
Edible Equator
Pinch Pivot
Munch Meter
Bowl Benchmark
Whisked Waypoint
Roasted Reference
Plate Prism
Lemon Ledger
Skillet Signpost
Hungry Hallmark
Noodle Navigator
Garlic Guide
Toasted Topography
Salted Signal
Savory Scale
Spice Survey
Seasoned Synopsis
Feast Footprint
Cuisine Coordinate
Butter Bridge
Baked Break
Spoon Saga
Apron Anchor
Recipe Ridge
Taste Trailblazer
Chef Compass
Palate Path
Whisk Wander
Flavor Frontier
Munch Map
Roasted Route
Carrot Crossing
Skillet Sight
Lemon Line
Noodle Nexus
Garlic Ground
Toast Territory
Salt Summit
Savory Switch
Feast Find
Yum Yard
Cuisine Crossing
Bake Base
Bites Branch
Fork Finder
Flour Footpath
Cook Course
Recipe Route
Taste Tracker
Pantry Passage
Oven Outline
Chef Channel
Savor Street
Flavor Fulcrum
Edible Explorer
Bowl Bridge
Whisked Way
Gouda Ground
Roasted Road
Plate Path
Lemon Lineage
Skillet Street
Hungry Hub
Salted Street
Savory Summit
Spice Street
Dough Drive
Feast Freeway
Supper Street
Butter Bypass
Baked Bend
Flour Fork
Cook Curve
Taste Turnpike
Oven Overlook
Savor Strip
Flavor Freeway
Edible Edge
Pinch Parkway
Munch Mile
Bowl Boulevard
Gouda Gateway
Roasted Ramp
Plate Pathway
Lemon Lane
Skillet Strip
Hungry Highway
Noodle Nook
Garlic Grove
Toasted Turn
Spice Spur
Seasoned Street
Bake Boost
Spoon Sync
Flour Frame
Apron Apex
Recipe Rise
Taste Tilt
Oven Option
Whisk Wave
Flavor Flow
Gouda Glide
Roasted Ridge
Carrot Crest
Edible Elevation
Skillet Surge
Lemon Lift
Hungry Hike
Noodle Notch
Garlic Glide
Toast Trend
Salt Slope
Spice Shift
Dough Drift
Feast Flight
Supper Slide
Cuisine Crest
Apron Ascent
Butter Breeze
Baked Boost
Bites Bend
Fork Float
Flour Flight
Cook Climb
Taste Trace
Pantry Peak
Oven Orbit
Chef Chase
Palate Pursuit
Savor Surge
Flavor Float
Edible Elevate
Munch Mount
Bowl Boost
Whisked Wave
Plate Plateau
Lemon Leap
Garlic Gradient
Salted Summit
Savory Slope
Seasoned Soar
Feast Flow
Supper Soar
Yum Uplift
Apron Altitude
Cook Crest
Recipe Ramp
Taste Traverse
Pantry Path
Chef Clamber
Palate Pivot
Savor Swing
Flavor Flight
Edible Escalate
Pinch Peak
Munch Momentum
Bowl Bounce
Gouda Groove
Roasted Rise
Plate Progress
Skillet Swing
Noodle Nudge
Toasted Tilt
Salted Surge
Savory Swing
Spice Sprint
Dough Dash
Creative Food Blog Names with Rhyming Words
Bake and Cake
Spoon and Moon
Dish and Wish
Tarts and Hearts
Bites and Nights
Sip and Dip
Chews and News
Fries and Pies
Munch and Brunch
Cook and Look
Stew and Brew
Grub and Hub
Plate and Date
Mix and Twix
Cream and Dream
Spoonful and Moonful
Toast and Roast
Noodle and Strudel
Beans and Greens
Bite and Delight
Sizzle and Drizzle
Fudge and Judge
Steam and Cream
Pasta and Rasta
Spice and Nice
Crumb and Yum
Soup and Scoop
Jelly and Belly
Fry and Pie
Slice and Dice
Salad and Ballad
Chew and Stew
Bite and Write
Morsel and Chortle
Toasted and Posted
Cake and Shake
Rice and Spice
Flap and Wrap
Grill and Thrill
Bean and Cuisine
Eat and Treat
Boil and Foil
Spread and Bread
Soup and Group
Fish and Dish
Nectar and Selector
Dough and Go
Pan and Plan
Meat and Sweet
Stew and Review
Fudge and Nudge
Butter and Utter
Sear and Cheer
Fry and Spy
Bun and Fun
Zest and Best
Brew and Stew
Meat and Beat
Peel and Meal
Sweets and Beats
Grain and Plain
Blend and Send
Lemon and Demon
Pick and Lick
Heat and Treat
Prawn and Dawn
Whip and Trip
Fruit and Suit
Berry and Cherry
Platter and Chatter
Pear and Share
Pantry and Chanty
Dough and Show
Salt and Malt
Veg and Edge
Muffin and Stuffin'
Loaf and Oaf
Herb and Suburb
Fry and Buy
Nosh and Posh
Cocoa and Mocha
Roll and Bowl
Tart and Start
Flair and Eclair
Brew and Queue
Bun and Sun
Gravy and Wavy
Bowl and Stroll
Sweet and Meat
Tart and Art
Cone and Bone
Pie and Bye
Cocoa and Soca
Flan and Pan
Pour and Tour
Cook and Book
Lime and Time
Meat and Greet
Pickle and Trickle
Bake Break
Spoon Lagoon
Dish Swish
Pie Sky
Grub Hub
Sip Ship
Bread Spread
Rice Spice
Sweets Beets
Plate Slate
Stew Clue
Brew Stew
Bite Kite
Fries Pies
Cheese Freeze
Tea Glee
Whisk Risk
Grill Thrill
Dip Ship
Pots Dots
Meal Peel
Snack Pack
Toast Roast
Meat Heat
Chews News
Slice Dice
Salt Malt
Munch Bunch
Chow Now
Whine Dine
Jelly Belly
Bun Sun
Heat Wheat
Spice Nice
Soup Group
Lime Thyme
Roll Goal
Bites Kites
Steam Beam
Spoonful Tuneful
Roast Coast
Cake Lake
Boil Foil
Nosh Tosh
Beans Dreams
Sizzle Drizzle
Cake Rake
Wok Rock
Dough Glow
Lime Prime
Pie High
Roast Ghost
Sear Clear
Noodle Strudel
Brew True
Bun Fun
Fish Wish
Pan Clan
Toast Most
Brew Blue
Fry Sky
Dish Wish
Pear Square
Whisk Frisk
Grub Tub
Bean Scene
Fruit Suit
Soup Scoop
Cake Fake
Rice Slice
Pot Dot
Pie Tie
Tea Sea
Muffin Stuffin'
Brew Queue
Pan Man
Lime Rhyme
Berry Merry
Fries Skies
Pie My
Nectar Vector
Brew Few
Sip Tip
Bite Right
Waffle Raffle
Grill Fill
Steam Dream
Roll Soul
Berry Ferry
Juice Loose
Brew Chew
Wine Line
Meat Beat
Spoon Balloon
Bread Ahead
Fry Buy
Cake Shake
Pie Fly
Brew Crew
Tart Start
Cake Wake
Dish Delish
Spoon Dune
Pie Rye
Brew Shoe
Bake Lake
Spice Vice
Heat Treat
Juice Use
Bean Clean
Noodle Poodle
Bite Light
Bread Thread
Meal Wheel
Fry High
Meat Street
Prawn Dawn
Cheese Tease
Pie Guy
Toast Ghost
Brew New
Fruit Root
Cake Ache
Meal Deal
Fry Try
Bun Run
Chew Stew
Dip Hip
Berry Diary
Roll Troll
Bean Mean
Cake Break
Spice Rice
Brew Clue
Tart Chart
Pie Nigh
Soup Troop
Sip Skip
Brew Too
Tea Tree
Bite Site
Whisk Bliss
Berry Very
Pie Cry
Cheese Please
Rice Price
Tea Bee
Sip Flip
Brew Knew
Pan Fan
Brew Threw
Cheese Breeze
Chew New
Wine Fine
Pie Die
Grub Pub
Rice Mice
Brew Through
Sip Zip
Cake Flake
Meat Sweet
Fry Sly
Spoon Moon
Rice Lice
Pie Sly
Brew Who
Rice Dice
Meat Treat
Pan Tan
Wine Mine
Fry Guy
Brew Zoo
Tea Free
Bean Seen
Sizzle Fizzle
Bite Write
Brew View
Chew Blew
Fry Lie
Spoon June
Bread Shed
Best Food Blog Names Using Alliteration
Berry Bliss
Baker's Bounty
Culinary Chronicles
Delicious Delights
Pie Place
Flavorful Finds
Tasty Tracks
Sweet Secrets
Savory Selections
Munchy Moments
Perfect Pastries
Sip Stories
Noodle Notes
Choco Chat
Breakfast Banter
Dine Divine
Spoon Stories
Dish Diaries
Pantry Picks
Kitchen Kudos
Foodie Focus
Bite Bytes
Gourmet Glimpse
Plate Parade
Supper Stories
Whisk Wonders
Toasty Treats
Chew Chatter
Mealtime Muse
Luscious Layers
Culinary Canvas
Pasta Pages
Tangy Twists
Savor Stations
Roast Rambles
Bread Bites
Cake Corner
Drink Diary
Epicurean Experiences
Muffin Moments
Buttered Bliss
Spice Speaks
Oven Opinions
Lunchtime Log
Foodie Flavors
Appetizer Attractions
Cook's Chronicles
Pastry Points
Saucy Stories
Burger Banter
Dessert Digest
Culinary Cues
Flavorful Features
Meaty Musings
Peppered Pages
Salad Stories
Pizza Parade
Creamy Creations
Baking Bliss
Diner Diary
Seasoning Suggestions
Waffle Wonders
Tasty Tours
Nectar Notes
Grill Gossips
Beverage Buzz
Cheese Chronicles
Fruitful Finds
Sweets Street
Recipe Revelations
Gourmet Gazette
Dish Dispatch
Coffee Chronicles
Dough Delights
Veggie Ventures
Poultry Pages
Buttered Breadcrumbs
Sizzle Stories
Sandwich Secrets
Curry Corner
Flavor Files
Tart Tales
Cake Canvas
Nosh Notes
Flavorful Fables
Soup Secrets
Diner Discoveries
Pantry Ponderings
Taste Travels
Bean Banter
Cookie Chronicles
Pasta Pursuits
Grill Glimpses
Brewed Bytes
Pie Perspectives
Tea Tales
Frosting Features
Savory Slices
Flavor Fusion
Sip & Savor
Whisked Wonders
Plated Perfection
Meal Mosaics
Supper Soiree
Bite Delight
Sweet Sensations
Rustic Recipes
Urban Eats
Feast & Fizz
Lush Lunches
Breakfast Boost
Dinner Dream
Pie Parade
Nectar Nosh
Sizzle & Serve
Comfort Classics
Plate Play
Roast & Revel
Gourmet Grains
Dashing Dishes
Mood Food
Noodle Nirvana
Fresh & Fast
Tasty Temptations
Dreamy Desserts
Grub & Gravy
Saucy Secrets
Snack Snap
Global Grub
Spice & Slice
Mealtime Mingle
Soup & Spoon
Mix & Munch
Brewed Bites
Dip Delight
Chew Charm
Soup Symphony
Sweets & Sours
Dish Dash
Protein Parade
Veggie Vibes
Pasta Presto
Flavor Flair
Zest Quest
Supper Swoon
Tart & Tasty
Veg & Vogue
Grill & Glee
Feast Files
Urban Umami
Kitchen Kicks
Whimsy Waffles
Posh Plates
Toast & Toppings
Sweets Symphony
Brunch Bunch
Zesty Zines
Cocoa & Cream
Dish Dive
Grill Grooves
Eat Elite
Chew Channel
Pizza Party
Exquisite Eats
Brewed Bliss
Pasta Palette
Muffin Magic
Flavor Fête
Spice Splurge
Vino & Vittles
Rustic Rendezvous
Dine & Dash
Dessert Drift
Plate Pleasure
Brew & Bite
Saucy & Savory
Feast Fest
Veggie Voyage
Culinary Cruise
Bowl & Bliss
Breakfast Bliss
Munch & Muse
Foodie Fantasy
Taste Trek
Chic Eats
Bite Brilliance
Grub Gallery
Palate Party
Fusion Feast
Savor Sweets
Taste Tease
Baking Banquet
Dine Dazzle
Dish Delight
Spice Soiree
Grill Gala
Nosh Nudge
Pie Panorama
Sip Symphony
Meal Muse
Epic Eats
Brewed Bounty
Twist & Toast
Flavor Flash
Culinary Cascade
Oven Opus
Piquant Plates
Fresh Fusion
Supper Serenade
Dish Dynamics
Saucy Sojourn
Nectar Nibbles
Spoon Spree
Fresh Feast
Mingle & Meal
Tangy Tales
Plate Portraits
Dine Designs
Sweets Saga
Morning Morsels
Mealtime Moments
Posh Platter
Grill Glimpse
Toast Tales
Dinner Dive
Brunch Brilliance
Cuisine Carousel
Culinary Carnival
Whimsy Wraps
Pantry Peaks
Dish Dance
Sizzle Series
Tart Temptations
Sweets & Sips
Supper Spark
Culinary Captures
Plate Pursuits
Savor Series
Feast Flicks
Dine Decadence
Fresh Flips
Tart & Toast
Spoon & Savor
Foodie Frames
Cuisine Curves
Mealtime Magic
Dish Drama
Delightful Dips
Bowl Burst
Grub Glitz
Plate Playbook
Taste Tempest
Brewed Beauties
Pantry Perfection
Dinner Dazzle
Grub Guide
Eats Elite
Morning Magic
Flavor Flicks
Dish Dazzlers
Sizzle & Swirl
Nosh Nectar
Grill Glam
Culinary Cosmos
Dine Dynamics
Twisty Tidbits
Oven Ovations
Grub & Gobble
Saucy Splendor
Plate Panorama
Nibble Nirvana
Baking Brilliance
Dish Delicacies
Grub Glitter
Sip & Spoon
Brunch Bliss
Saucy Selections
Baking Breeze
Dish Drizzles
Plate Pleasantries
Supper Spectrum
Tangy Tidings
Oven Offerings
Nosh Nooks
Cuisine Corners
Delish Dash
Sweets Suite
Palate Peaks
Savory Selection
Fusion Flavors
Bowl Bonanza
Grill Glisten
Tart Treats
Spoonful Secrets
Dinner Dimensions
Muffin Majesty
Eats Expedition
Tangy Tempters
Sizzle Spectrum
Pantry Pizzazz
Cuisine Craft
Flavor Frames
Delightful Duo
Gourmet Glow
Taste Twists
Spoonful Sparkle
Breakfast Bonanza
Pasta Parade
Culinary Charms
Nibble Notes
Taste Tidbits
Morning Medley
Spoonful Sweets
Savor Secrets
Grill Glitz
Fusion Fables
Pie Pinnacle
Cuisine Combinations
Flavor Flourish
Plate Patterns
Dish Ditties
Culinary Codes
Breakfast Beam
Supper Scenes
Spice Spheres
Mingle & Munch
Oven Outings
Grub Glimmers
Taste Twinkles
Culinary Creations
Grub Greetings
Dish Dives
Sizzle Secrets
Feastful Finds
Dish Details
Flavor Fables
Pantry Pages
Culinary Quests
Plateful Pleasure
Spice Stories
Tangy Trails
Baking Basics
Flavorful Findings
Gourmet Grooves
Oven Overviews
Savory Surprises
Feastful Flips
Dish Displays
Culinary Crisps
Grub Glitters
Pantry Prestige
Grub Galore
Oven Observations
Morsel Magic
Feastful Frames
Morning Mingles
Taste Teasers
Grill Gems
Spice Spins
Plateful Ponders
Flavorful Fancies
Morsel Marvels
Grub Graces
Oven Odes
Bite Bliss
Mealtime Moods
Spoonful Sunsets
Dish Dreamers
Taste Tunes
Kitchen Keys
Nosh Nuances
Flavorful Footnotes
Brewed Beginnings
Pasta Portraits
Taste Telescopes
Palate Porticos
Eats Essence
Dish Drops
Savor Strokes
Munch Museums
Culinary Curves
Pantry Pictures
Gourmet Glances
Spice Signals
Oven Oeuvre
Nosh Nudges
Savor Sketches
Mealtime Mystiques
Palate Pages
Fusion Fragments
Spoonful Stages
Supper Strokes
Plate Prose
Cuisine Collage
Eats Echoes
Dish Dapples
Sweets Spectrum
Grub Glimpses
Flavorful Frequencies
Pantry Pixels
Kitchen Canvas
Nibble Narratives
Grub Graphs
Supper Silhouettes
Dish Drifts
Baking Brevities
Cuisine Clips
Plateful Pixels
Sweets Stencils
Fusion Frames
Flavorful Filaments
Grub Grafts
Plate Paints
Baking Brushes
Oven Ombres
Feastful Filters
Taste Templates
Grub Grids
Munch Maps
Taste Tapestries
Oven Optics
Dish Doodles
Eats Etchings
Pantry Paints
Feastful Facets
Grill Graphs
Flavorful Frescos
Culinary Canvases
Grub Glows
Spoonful Silkscreens
Feastful Fragments
Eats Edges
Oven Outlines
Baking Blueprints
Culinary Carvings
Morsel Mosaics
Taste Textures
Pantry Patterns
Mealtime Mosaics
Flavorful Flares
Palate Pastels
Plate Patches
Fusion Flashes
Culinary Contours
Grill Graphics
Eats Engravings
Pantry Pastimes
Supper Shadings
Plate Perspectives
Baking Blinks
Nosh Notions
Dish Dividends
Cuisine Captures
Flavorful Flits
Savory Symphony
Palate Parade
Gourmet Galaxy
Recipe Radiance
Nosh Nirvana
Bowlful Beauty
Plate Prestige
Epicure Elegance
Bite Ballet
Roast Reverie
Foodie Fantasia
Whisk Wonder
Sizzle Sonata
Crust Chronicles
Seasoned Secrets
Brewed Beauty
Broil Brilliance
Tantalizing Tidbits
Sauce Saga
Gastronomy Gems
Nectar Narratives
Toasted Treasures
Dough Dreams
Sear Spectacle
Pinch Perfection
Brewed Brilliance
Mealtime Mosaic
Edible Elegance
Pan Prestige
Crave Chronicles
Delight Diary
Simmer Stories
Fritter Files
Aromatic Atlas
Delish Digest
Supper Symphony
Blissful Bites
Grill Guide
Taste Trails
Garnish Galaxy
Melted Moments
Relish Records
Platter Pages
Bite Book
Marinate Manual
Feast Folio
Baked Beauty
Sear Stories
Frost Files
Fresh Framework
Dine Diary
Nectar Nexus
Mealtime Masterpiece
Sweet Symphony
Kitchen Keepsakes
Tangy Texts
Simmered Sensations
Gravy Guide
Gourmet Glimpses
Sip Spectrum
Supper Stages
Garnish Guide
Melt Maps
Taste Triumph
Zest Zenith
Panorama Plates
Grill Gravitas
Stew Stories
Brisket Bliss
Dish Dazzle
Sauteed Symphony
Piquant Pages
Nosh Nexus
Palate Pixels
Roast Rhythms
Tidbit Tapestry
Platter Parade
Pesto Prestige
Tart Textures
Seasoned Synchrony
Puree Panorama
Soup Solstice
Taste Temptations
Aromatic Artistry
Blend Boutique
Caramel Chronicles
Glaze Gallery
Marinated Magic
Crust Cult
Feast Finesse
Simmer Suites
Buttery Beauty
Relish Rhythms
Fry Fantasia
Pudding Pages
Salad Symphony
Pastry Pantheon
Fruit Fables
Toasted Testament
Fritter Fables
Panache Plates
Munch Musings
Velvety Vistas
Curried Chronicles
Broth Ballet
Quiche Quest
Sugar Suites
Flavor Fountains
Nectar Nomad
Glazed Glory
Recipe Resonance
Berry Boutique
Velvet Vignettes
Braise Base
Caramel Canvas
Sprout Spectrum
Brewed Balance
Soup Stories
Crumb Chronicles
Zest Zephyr
Broil Beats
Fudge Fusion
Nutty Nexus
Roulade Rhythms
Piquant Pixels
Essence Expedition
Choco Chronicles
Infusion Illusion
Dessert Domain
Zesty Zen
Simmer Sequence
Sauteed Suites
Flare Flavors
Pastry Portal
Roast Resonance
Simmer Symphony
Puree Pages
Zesty Zenith
Velvety Velour
Sear Series
Gravy Galaxy
Herb Haven
Fusion Flare
Griddle Glimmers
Sauce Sonata
Plate Palette
Bake Burst
Caramel Cosmos
Curry Chronicles
Sugar Soiree
Spoon Spectacle
Toasted Temptations
Salad Sonnets
Herb Highlights
Frost Fables
Savory Spheres
Grill Glee
Stew Spectrum
Cuisine Crisp
Dessert Delight
Frosted Frames
Peppered Panache
Morsel Muse
Simmered Soiree
Elixir Essence
Crisp Chronicles
Zest Zone
Caramel Cadence
Flare Feast
Bowl Boutique
Sugar Stories
Fruit Fusion
Sizzle Soiree
Pie Portraits
Nectar Niche
Fudge Frontier
Peppered Panorama
Pesto Pages
Grill Glimmers
Broth Bliss
Crust Canvas
Simmered Suites
Velvet Vistas
Skillet Symphony
Piquant Portfolio
Spice Synchrony
Melt Moments
Crumble Chronicles
Tantalize Tidbits
Cream Chronicles
Aromatic Alcove
Slice Spectacle
Braise Ballet
Buttered Beats
Layered Luxe
Zesty Zephyr
Broil Ballads
Eats Ensemble
Flavor Fete
Delight Drive
Aperitif Awe
Creamed Creations
Pinch Parade
Velvety Vault
Toasted Textures
Brewed Ballet
Griddle Gems
Relish Rapture
Fry Frontier
Toasted Tapestries
Drizzle Drives
Velvet Vortex
Panache Platter
Brewed Beats
Garnish Grooves
Oven Operas
Stew Stages
Herb Harmonies
Feast Fables
Curry Cadence
Gravy Grooves
Elixir Elegance
Pie Pixels
Bake Balance
Toasted Trails
Herb Hues
Skillet Skies
Munch Muse
Toasted Tunes
Broil Bliss
Pesto Prism
Infusion Insights
Dish Dreams
Gourmet Glance
Oven Overture
Griddle Glimpse
Soup Sonatas
Creamed Canvas
Grill Gaze
Zesty Zeniths
Sauce Spectrum
Salad Symphonies
Aperitif Artistry
Culinary Crescendo
Layered Lyrics
Toast Trails
Piquant Points
Roast Radiance
Melt Muse
Fry Fantasies
Slice Suites
Spoon Scenes
Puree Prism
Pie Portico
Sear Sonata
Eats Elegy
Buttered Brilliance
Plate Profiles
Whisk Waves
Drizzle Dance
Velvet Voyage
Fruit Fantasia
Herb Harmonics
Layered Lullabies
Sizzle Scrolls
Toasted Tangents
Velvet Vision
Sip Songs
Bowl Beats
Elixir Eclipses
Skillet Stages
Sear Suites
Pie Palettes
Roast Revelry
Puree Perspectives
Creamed Coordinates
Oven Oracles
Sweets Sonnet
Slice Spectrum
Flavor Flourishes
Aromatic Avenues
Broil Ballad
Palate Panoramas
Dish Dimensions
Saute Saga
Crisp Corners
Soup Suites
Skillet Sketches
Sizzle Symphonies
Relish Reverie
Pinch Profiles
Zest Zones
Fudge Frames
Saute Sonata
Velvet Verve
Nectar Nook
Pie Passage
Caramel Cascade
Whisk Whimsy
Broil Ballet
Pesto Poise
Gourmet Glimmer
Griddle Glee
Sear Sequence
Drizzle Drama
Melted Muse
Aperitif Allure
Soup Soiree
Sizzle Serenade
Fry Fantasy
Aromatic Array
Elixir Echoes
Munch Medley
Gravy Glow
Pie Portrait
Eats Enigma
Layered Luminary
Dish Duet
Spoon Spectrum
Roast Rhapsody
Creamed Chronicle
Sweets Silhouette
Nectar Narrative
Toasted Tapestry
Bowl Ballet
Piquant Pinnacle
Aperitif Art
Delight Drizzle
Spoonful Splendor
Skillet Spotlight
Slice Symphony
Elixir Elegy
Curry Canvas
Herb Harmony
Sear Symphony
Melt Medley
Pesto Portrait
Broth Ballad
Oven Ode
Puree Parade
Drizzle Dream
Curry Chronicle
Toasted Twilight
Grill Glimmer
Stew Serenade
Slice Silhouette
Crust Chronicle
Aromatic Anthem
Dish Divulgence
Pie Poise
Salad Silhouette
Sear Serenity
Munch Melody
Sip Soiree
Velvet View
Herb Highlight
Sizzle Spotlight
Basil Bliss
Broil Burst
Savor Symphony
Relish Rendezvous
Infuse Intrigue
Fennel Fantasy
Savory Sonata
Sip Sanctuary
Crumb Chronicle
Glaze Galaxy
Skewer Saga
Chili Charisma
Creamed Crescent
Sprout Splendor
Fruit Frontier
Baste Beauty
Infusion Insight
Rice Rhapsody
Mellow Morsels
Pepper Palette
Zest Zen
Fritter Frame
Muffin Muse
Drip Diary
Aroma Array
Gelato Gallery
Fudge Focus
Garnish Glow
Griddle Grace
Bean Bounty
Thyme Theater
Soup Spotlight
Pan Pinnacle
Whipped Wonders
Curry Constellation
Toast Twilight
Gravy Grove
Infuse Illusion
Sprinkle Serenade
Flavor Forte
Marinate Moments
Olive Odyssey
Glaze Gaze
Brownie Bliss
Macaron Muse
Eclair Enigma
Smoothie Sonata
Slice Splendor
Pickle Parade
Caramel Cove
Coconut Cosmos
Dill Delight
Ginger Glow
Lime Lullaby
Nutmeg Nexus
Meringue Majesty
Sizzle Serenity
Latte Luminary
Dollop Dreams
Chai Chronicles
Wrap Reverie
Flavor Fantasy
Kernel Kingdom
Tart Tribute
Syrup Symphony
Shake Shadows
Cider Cosmos
Pudding Poise
Marinate Magic
Jelly Journal
Ice Infusion
Honey Horizon
Gratin Gallery
Frappe Frontier
Flapjack Frame
Essence Echo
Custard Cloud
Brulee Bliss
Saucy Silhouettes
Plum Perspectives
Salad Sonata
Whirlwind Waffles
Layered Luxuries
Brioche Brilliance
Melted Marvels
Cinnamon Citadel
Drizzle Delight
Roast Rendezvous
Bean Boutique
Morsel Majesty
Tart Tangents
Fondue Finesse
Basil Ballet
Sear Secrets
Mingle Mousse
Fruitful Flourishes
Buttered Bloom
Veggie Vista
Poultry Perfection
Berry Bouquet
Roll Reverie
Steamy Stories
Mash Muse
Praline Parade
Sorbet Spectrum
Truffle Triumph
Wafer Wonders
Infused Illusion
Ravioli Radiance
Roam Roasts
Delightful Dumplings
Espresso Euphoria
Bean Blossom
Noodle Nuances
Gelato Glimmers
Toasted Tidbits
Fritter Fantasy
Cupcake Cosmos
Apple Arcadia
Mingle Marinade
Paella Pages
Peach Panache
Lush Lasagna
Muffin Mirage
Peppered Poetry
Crumble Craft
Soufflé Sojourn
Olive Opulence
Toffee Tales
Poached Perfection
Tart Treasures
Pudding Passage
Jam Journals
Chocolate Charms
Garnish Gem
Rumble Ramen
Sizzle Suite
Biscuit Bliss
Froth Forte
Gelatin Gems
Pastry Portraits
Delicate Dauphinoise
Waffle Waves
Lemon Lattice
Pecan Peaks
Syrup Stories
Creme Canvas
Pie Prestige
Malt Mingle
Gravy Gradient
Delish Drizzles
Risotto Radiance
Cake Cascade
Puree Pageantry
Pickle Pleasures
Nectar Nirvana
Sizzle Sentiments
Bistro Bliss
Broil Boutique
Vegan Voyage
Fusion Fête
Garnish Glimpse
Brew Ballet
Marinade Muse
Platter Playbook
Toasted Travels
Steam Stories
Curry Cosmos
Grill Gallery
Drizzle Dreams
Skewer Spectrum
Glaze Glimmers
Sifted Saga
Pluck Platter
Salad Sojourn
Concoction Collection
Bean Banquet
Creme Chronicles
Tofu Treasures
Meal Mosaic
Simmer Secrets
Chocolate Chapters
Sip Series
Melt Memoirs
Vineyard Voyage
Pie Portfolio
Risotto Rhythms
Noodle Narratives
Munch Manifesto
Seasoned Sentences
Dessert Diary
Pickle Pages
Brewed Biography
Salsa Series
Appetizer Atlas
Buttered Book
Fruit Fantasies
Panini Pages
Tofu Travels
Glazed Gospels
Pesto Portfolio
Brisket Book
Soup Saga
Tortilla Text
Ramen Records
Smoothie Scrolls
Salad Script
Kettle Keepsake
Marmalade Musings
Vinegar Volumes
Brioche Biography
Churro Chapters
Tart Texts
Puree Portfolio
Fudge Files
Blend Biographies
Grill Grimoire
Dough Diaries
Custard Compositions
Sear Scrolls
Cookie Cuddles
Cupcake Charms
Pudding Pals
Soufflé Smiles
Tartelette Twinkles
Brownie Bubbles
Noodle Nuzzles
Jelly Jiggles
Scone Sweethearts
Pastry Puppies
Crumble Cuties
Pie Pixies
Macaron Moments
Loaf Lullabies
Ravioli Rainbows
Brioche Bunnies
Toasted Tinkles
Waffle Winks
Donut Darlings
Pancake Puffies
Sauce Smooches
Fondue Friends
Caramel Cuddlers
Tortilla Twirls
Smoothie Snuggles
Curry Clouds
Risotto Ribbons
Chia Cheers
Spaghetti Sparkles
Gelato Giggles
Buttercup Breezes
Syrup Sighs
Toastie Toes
Lollipop Laces
Popcorn Pops
Latte Lullabies
Churro Charms
Popsicle Pinks
Lemon Lush
Frosting Fairies
Cheesecake Chirps
Mousse Muzzles
Ganache Glitters
Truffle Tickles
Broth Blossoms
Marshmallow Meadows
Ginger Gems
Crepe Cuddlers
Sorbet Sunshines
Frittata Frolics
Sashimi Smiles
Dumpling Daisies
Relish Ribbons
Sprinkle Sprites
Pesto Petals
Roll Raptures
Oatmeal Oracles
Granola Glee
Juice Jewels
Beignet Bliss
Cupcake Canoodles
Pâté Purr
Lasagna Lullabies
Tartlet Twirl
Nectar Nuzzles
Cocoa Coo
Cannoli Clouds
Pudding Pout
Tofu Twinkles
Bagel Bounce
Meringue Magic
Casserole Cuteness
Brulee Breezes
Pasta Posies
Crisp Cuteness
Shake Shimmers
Chowder Cheers
Quiche Quirks
Croissant Cuddles
Fillet Fancies
Veggie Vows
Snack Snuggles
Parfait Pouts
Nacho Nuzzles
Cider Coo
Meatball Munchies
Curry Cuteness
Falafel Frolics
Gravy Giggles
Nibble Nests
Pita Pats
Caviar Cuddles
Torte Twinkles
Sizzle Sweets
Cookie Cosmos
Fudge Fantasy
Truffle Treasures
Mocha Moments
Scone Serenades
Pastry Perfection
Caramel Caress
Jelly Joys
Pecan Pleasures
Cake Coves
Popsicle Peaks
Skewer Skies
Pie Playgrounds
Ramen Radiance
Toastie Tidbits
Brûlée Bubbles
Soufflé Secrets
Sorbet Smiles
Mousse Meadows
Toffee Twilights
Breaded Bliss
Roll Radiance
Cinnamon Circles
Tortellini Twinkles
Fondant Fables
Gelato Glows
Soup Swoons
Cider Sweets
Muffin Marvels
Nectar Nooks
Pesto Perks
Risotto Rainbows
Chai Charms
Ziti Zen
Chocolate Cheer
Sashimi Sunsets
Marmalade Muse
Cupcake Coves
Saffron Serenity
Brownie Bridges
Souvlaki Stars
Crepe Coves
Trifle Trails
Cookie Crescents
Sushi Sunrises
Cocoa Cozies
Bagel Bliss
Pasta Pixie
Marshmallow Mists
Latte Lagoons
Grits Glow
Burrito Bliss
Cannoli Canyons
Guava Glee
Nougat Nests
Tostada Treasures
Jam Jewels
Parfait Paradise
Popcorn Playhouse
Quesadilla Quests
Roulade Ripples
Sorbet Skies
Churro Chateau
Drip Delight
Filo Fantasy
Gnocchi Galaxy
Onion Oasis
Panko Palaces
Sago Sweets
Tartlet Trails
Udon Universe
Vanilla Vistas
Wonton Whimsy
Xacuti Xanadu
Yogurt Yonder
Zucchini Zenith
Tapioca Tales
Cannelloni Cosmos
Danish Dreams
Espresso Eclat
Frappe Fountains
Goulash Galaxies
Hummus Heavens
Icecream Isles
Jambalaya Journeys
Kebab Kingdoms
Linguine Labyrinths
Macaron Magic
Nectarine Nectar
Pancake Paradise
Brownie Beaches
Tartlet Twilight
Scone Skylines
Dumpling Dunes
Ribs Ripples
Cheddar Chateau
Brioche Bay
Miso Meadows
Paella Peaks
Salsa Springs
Creme Cabanas
Flapjack Falls
Gelato Gardens
Haddock Hues
Injera Islands
Jelly Jungles
Kimchi Keeps
Latte Ledges
Muffin Mountains
Nacho Nests
Omelette Oceans
Pudding Ponds
Quinoa Quarries
Relish Ranges
Smoothie Shores
Tzatziki Tropics
Ube Uplands
Vino Valleys
Waffle Waters
Xigua Xanadus
Yucca Yards
Ziti Zeniths
Pesto Pools
Fondue Foothills
Gravy Groves
Honey Highlands
Iceberg Isles
Jackfruit Junctions
Ketchup Kingdoms
Lassi Lanes
Masala Meadows
Noodle Nooks
Olive Oases
Pumpernickel Plains
Quiche Quests
Radish Ridges
Sambal Sanctuaries
Tandoori Terrains
Udon Utopias
Veal Vistas
Wasabi Woods
Xmas Xeriscapes
Yam Yards
Caramel Canyons
Dolce Dells
Espresso Edens
Frappe Frontiers
Ganache Glades
Halwa Hills
Iced Inlets
Jellybean Jungles
Kahlua Knolls
Lemon Labyrinths
Marshmallow Marshes
Nougat Nooks
Oreo Orchards
Pecan Prairies
Quark Quarters
Rosti Ranges
Sorbet Steppes
Tiramisu Tideways
Ube Uplifts
Volcano Velvets
Waffle Wilds
Xocolatl Xscapes
Yogurt Yonders
Zaatar Zen
Brûlée Bayou
Cacao Caverns
Dolma Dunes
Eggnog Estuaries
Frittata Fields
Gazpacho Glens
Hibiscus Hollows
Idli Isles
Jicama Jetties
Kiwi Kingdoms
Lollipop Ledges
Maple Mesas
Nutella Nests
Oat Oases
Praline Prairies
Queso Quests
Raisin Ranges
Sherbet Shores
Torte Terraces
Chili Chateau
Dijon Dreams
Empanada Enclave
Fluff Frontier
Gumbo Glade
Hummus Heights
Icing Isle
Java Junction
Kabob Knoll
Lychee Lagoon
Macaron Mesa
Oatmeal Oasis
Parfait Peak
Quiche Quay
Risotto Ridge
Sorbet Summit
Tofu Tundra
Vanilla Vista
Wonton Waters
Yolk Yard
Zucchini Zen
Bisque Bliss
Donut Dale
Eclair Estate
Falafel Fjord
Gnocchi Grove
Herring Haven
Insalata Island
Jam Jungle
Kombucha Kingdom
Linguine Ledge
Marmalade Manor
Nacho Niche
Orzo Oasis
Pudding Pass
Quinoa Quarry
Ravioli Ravine
Slushie Slope
Tofu Tower
Ube Underpass
Vermicelli Village
Waffle Wilderness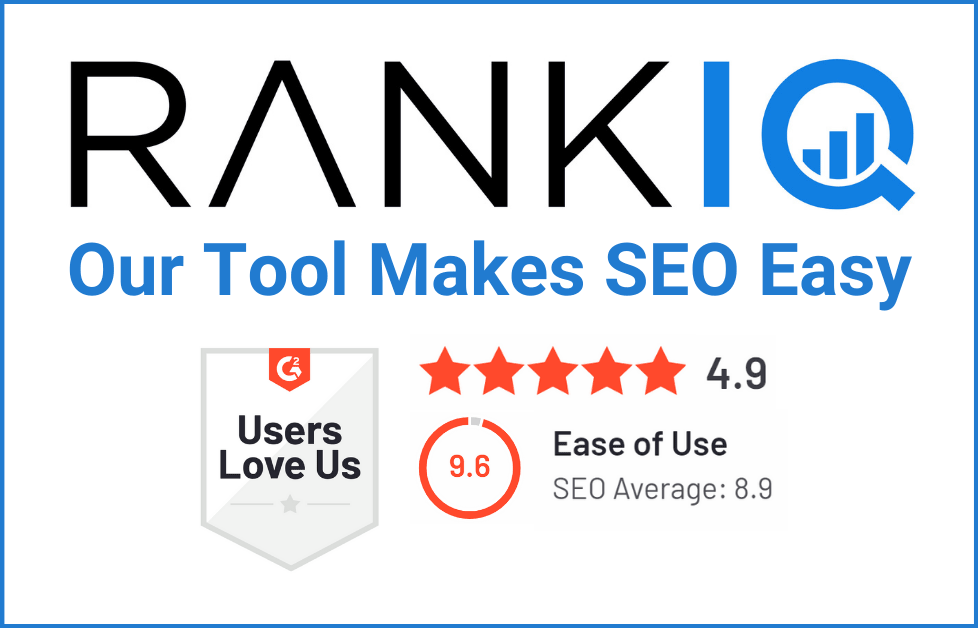 ---