17) Use Special Characters in Your Tweets
Here are some of the most popular special characters and their meanings:
@ – Used for tagging  |  RT – Retweet  |  OH – Overheard   |  IRL – In Real Life   |  BR – Best Regards
B/C – Because  |  LMK – Let Me Know  |  TMB – Tweet Me Back  |   DM – Direct Message  |   IMX – In My Experience
# – Hashtag  |  MT – Modified Tweet  |  CX – Correction  |  HT – Hat tip  |  AFAIK – As far as I know
CD9 – Code 9  |  FF – Follow Friday  |  FOTD – Find of the day  |  HTH – Hope that helps
PLMK – Please let me know  |  TFTF – Thanks for the follow  |  TFTT – Thanks for this tweet
18) Participate in Conversations About Trending Topics
The trends are on the bottom left hand corner of your page, so it is real easy to go to one of the links to see what people are tweeting about.  Posting a really funny or informative tweet on a trending topic can lead to retweets and followers.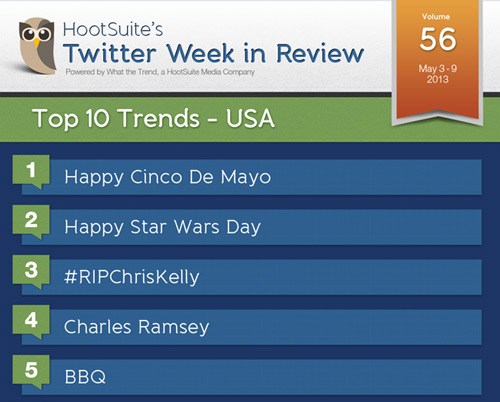 19) Follow People that Have Mastered Twitter
Here is a list of some of the best people to follow and emulate on Twitter.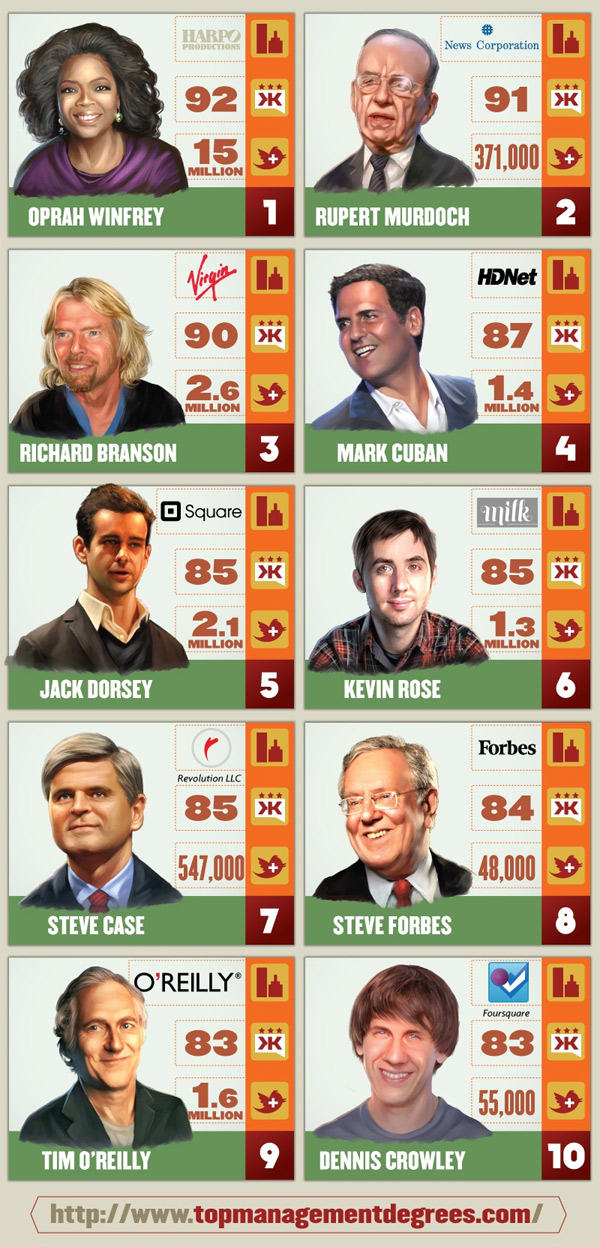 20) Use Twitter Lists to Organize People that Others Will Follow
Here are a few ideas on how to use Twitter lists below.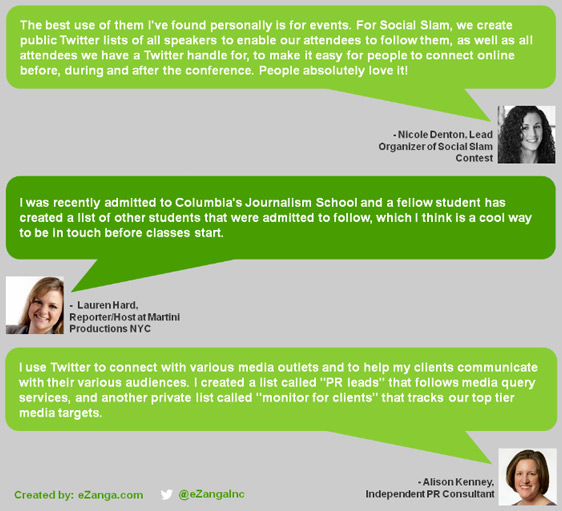 21) Add Your Twitter Account to Your Business Cards