13) Tweet About Things that Are Funny
For example.. "The Most Unfortunate Sports Name Ever"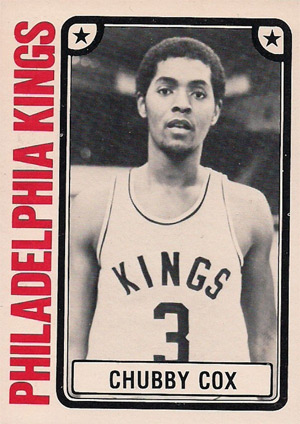 14) Tweet at Least Once Per Day
The more you tweet the better.  Dan Zarrella's study found that the ideal number of tweets per hour for total click throughs is 1-4.  That means 24-96 tweets day.  Start with one per day and work out to tweeting four times a day during each of the peak hours.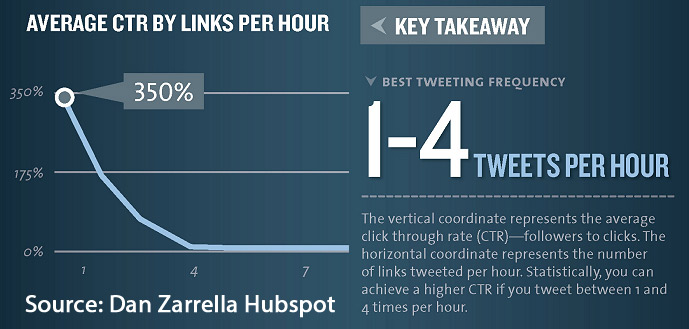 15) Never Complain or Post Negative Tweets
Negative tweets will always cost you followers.  There was no bigger follower loss than KitchenAid's infamous Obama tweet.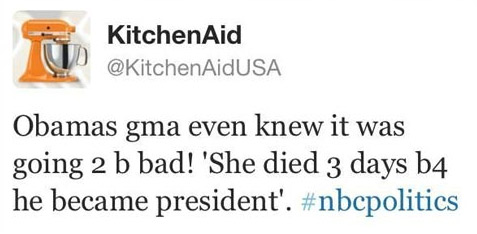 16) Be The First to Tweet About Impactful News
Whether you are the first or the 101st, news topics are the most retweeted subject matter on Twitter.