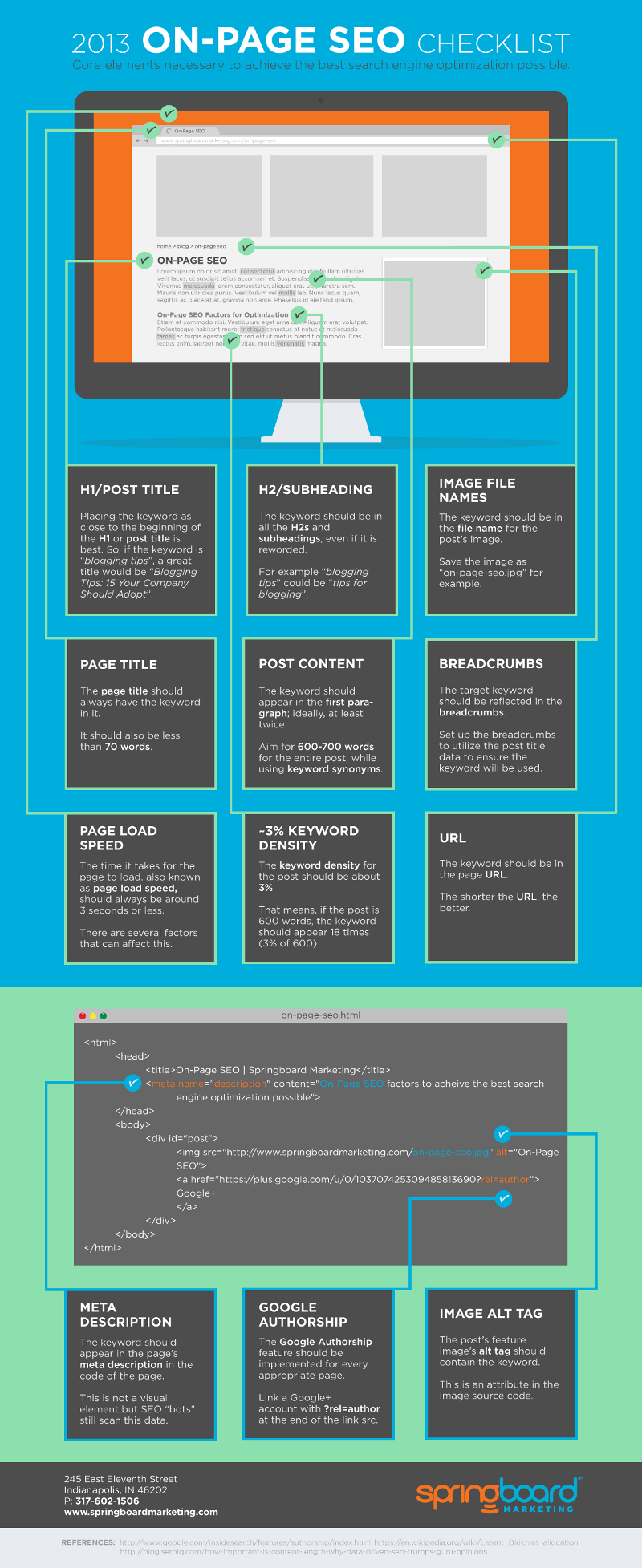 Is Your SEO Done the Right Way?
There are several components that are required to be in your content in order for your search engine optimization [SEO] to be optimized. Many marketers tend to focus on just one area of their SEO development in the hopes that it will be effective, but that's like using one rock to build a dam in a raging river. You've got to have the whole package if you're going to properly funnel search engine traffic to your site.
Here are the most commonly overlooked SEO components in today's content:
Where is the keyword in your H1 or Title post?
It is considered to be a best practice to start off your H1 or Title with the keyword if at all possible. If that is not possible, then put it as close to the beginning words of your title or H1 as you can.
Is your keyword in your H2 headings?
One of the most overlooked places to benefit from SEO are the H2 headings. You don't have to use your precise keyword in these headings to make a difference. Any variation of the keyword will make a positive SEO impact for you!
What are your image file names?
Maybe the most overlooked SEO technique of all, your file names for your graphics on your site can help to raise or lower how your site is ranked. Incorporate your keyword into all of your images in some way before uploading it and you'll be able to use the best practice for graphic usage on your site.
Do your page titles have your keywords in them?
Some marketers use the page title to stock up on keywords and others choose not to place any keywords in them at all. Using a page title that makes sense for the content it contains with a keyword in it, maybe a couple if it makes sense, is considered the best practice.
Is the keyword in the URL?
The best practice in using keywords inside the URL is to have a domain name that has the keyword inside of it. From there, if each page URL also incorporates the keyword in some way that you're targeting, you can get a double dose of SEO goodness.
What is your keyword density?
Most people who primarily work on SEO products shoot for having a keyword density of about 3%. In practical terms, that would mean having the keyword used 15 times for a 500 word piece of content. Some marketers prefer a little more, but others prefer a little less. More important than density, however, is the usage of the keyword. If your content doesn't make sense with the keyword language, then you could find your site penalized.
When you use the full combination of tools that are in your SEO toolbox, your site can be maximized and you can begin seeing the traffic benefits of being on the front page. Put these best practice tips into your site today to see what tomorrow's traffic might bring!