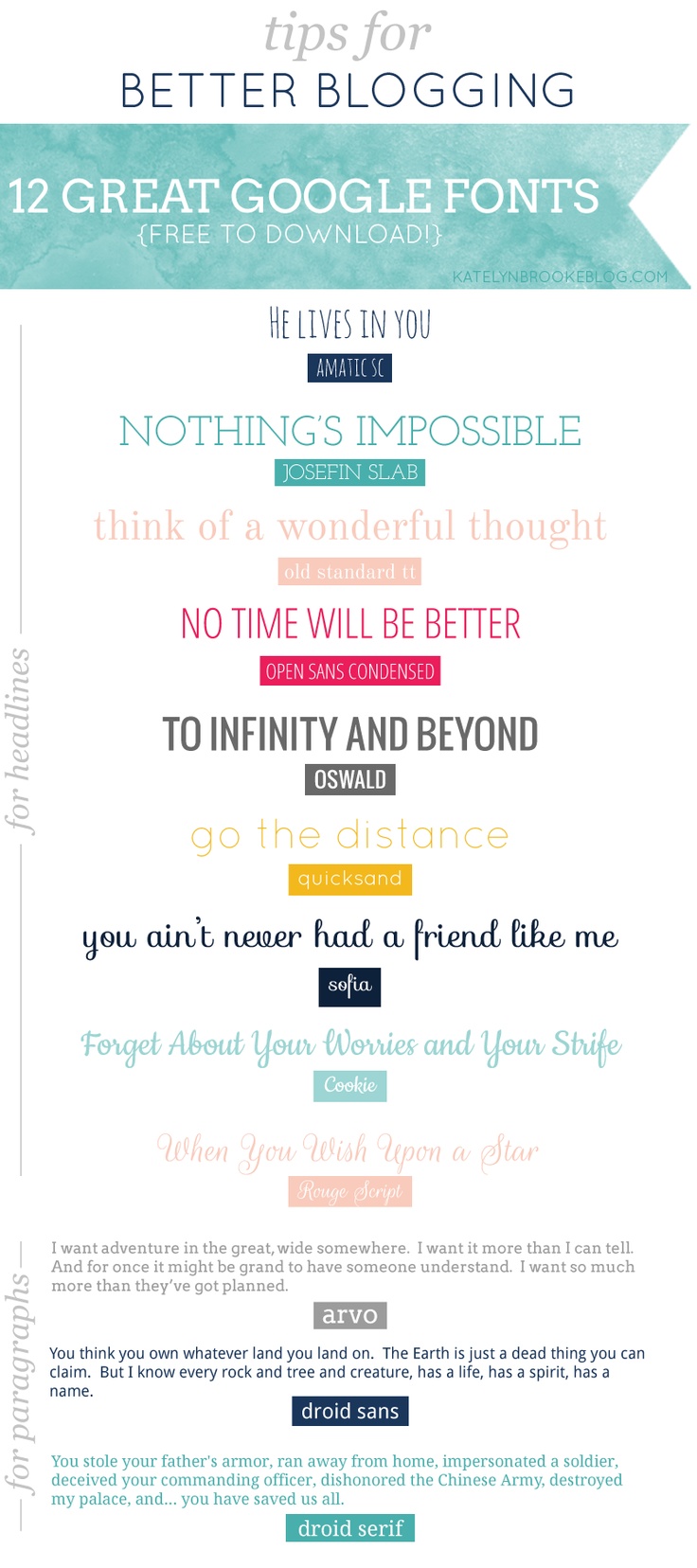 Tips for Better Blogging
Here are some free downloadable Google fonts that are great for your blogs. They are great for headlines and content.
8 Great Fonts for Head Lines
1. Amartc SC
2. Josefin Slab
3. Old Standard tt
4. Open Sans Condensed
6. Quicksand
7. Sofia
8. Cookie
3 Great Fonts for Content
The following three are fonts that are great for paragraphs and content.
1. Arvo
2. Droid Sans
3. Droid Serif
Take advantage of these fonts today and secure the interest of readers on your blog.