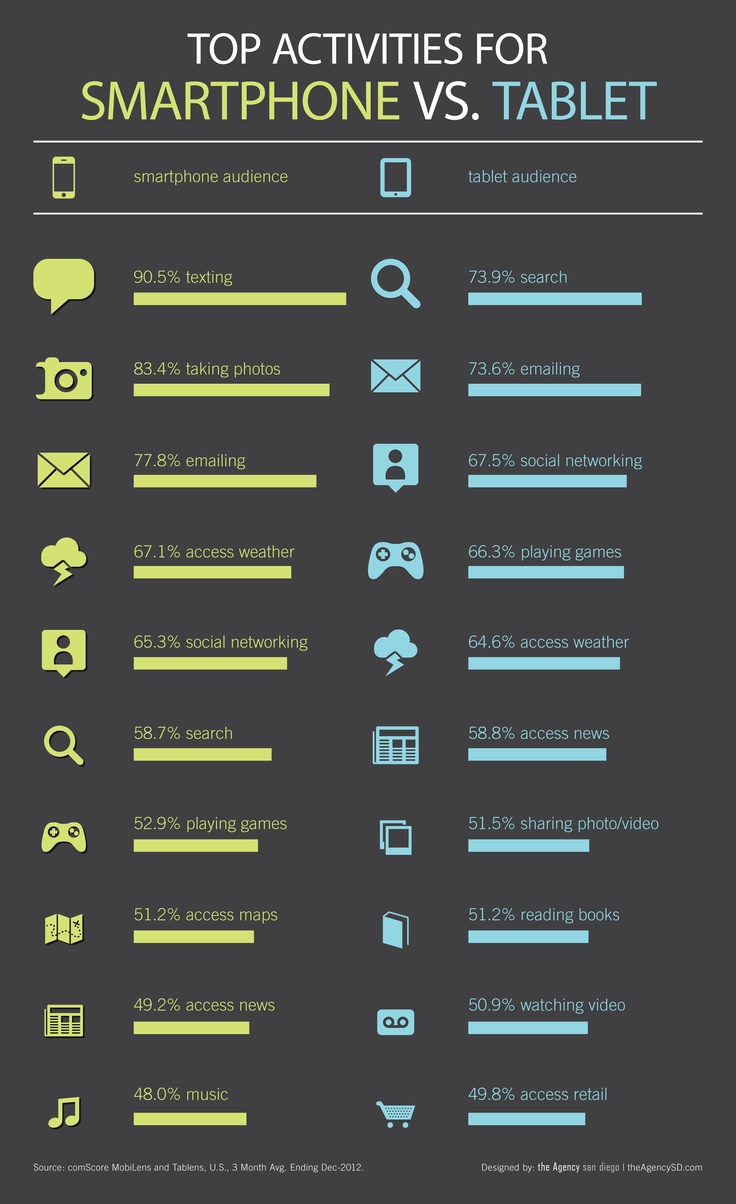 Top Activities for Smartphones vs. Tablets
This article seeks to compare the activites of users of these devices in performing various tasks.
A survey was conducted and revealed that for smartphones, 90.5% of the candidates used it for texting while 83.4% used the device for taking photo shots. About 77.8% used their smartphone for sending emails as against 73.6% of tablet audience that used the tablet for sending emails.
Approximately, 77.8% of smartphone users used it to access weather conditions while 65.3% user it for social networking. 58.7% used it for searching on the internet along with 52.9% used it for playing games. An additional 51.2% used it to access maps while 48% used it for music.
For the tablet devices, 73.9% used this device for performing searches along with 67.5% using it for social networking. A 66.3% used it for playing games and 64.6% accessed weather with it while the percentage that accesses news via the device is about 60%. A 51.5% of tablet users share pictures, 51.2% read books, 50.9% watch a video while 49.8% access online retail stores.