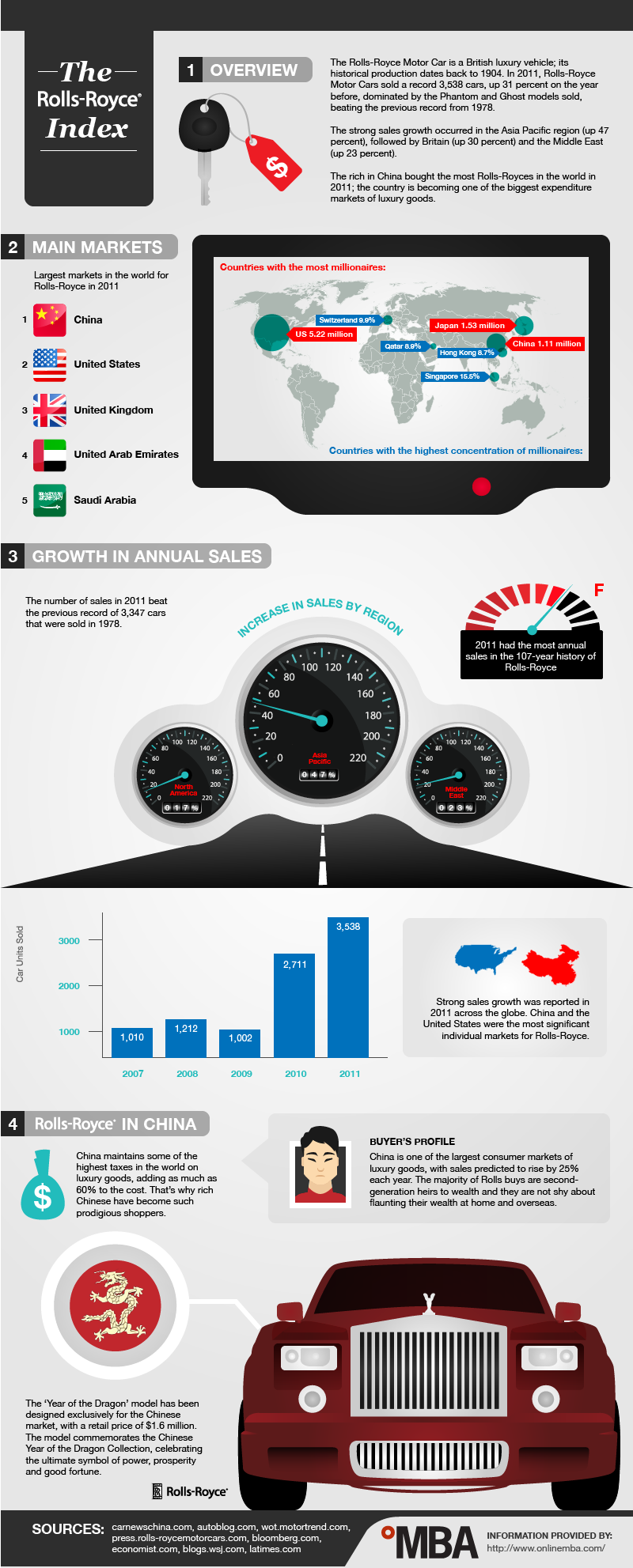 Rolls-Royce: Trends in Sales
Rolls-Royce has long been a British manufacturer that is associated with luxury goods since their creation in 1904. In recent years, their sales have exploded in some unexpected ways and places. In 2011, this brand experienced a nearly 31% increase on their sales from the year before. They sold 3,538 cars that year alone. But who bought these cars, where? And why is China quickly becoming one of the largest buyers of these luxury goods anywhere on the planet? Read on to learn more.
Who Buys Where?
The three regions where sales jumped the most in 2011 were Britain, and surprisingly, the Middle East and the Asia-Pacific area. China alone bought the most of these cars that year, and stood as the largest international market. The next four rankings of nations for purchasing these cars were the US, the UK, the United Arab Emirates, and Saudi Arabia. This is not so very surprising when you understand that the US and China all are home to over a million millionaires, each (5.22 and 1.11, respectively). Japan also has its fair share of millionaires, as does the city of Qatar.
Growth
2011 marked the year the Rolls-Royce sold more cars than ever before, since their inception. Previously, the records number of sales for these cars occurred in 1978, with 3,347 cars being sold that year. Even the leap to selling 2,711 cars for the year of 2010 was a huge jump for the manufacturer; in 2009 they had only sold 1,002 cars the whole year. This was also about the same in the two years (2007 and 2008) leading up to 2009. By far, the largest international markets for these cars in 2011 were both the US and China, even though sales raised across the globe.
China: The Largest Market
But why have the Chinese bought so many of these cars? According to statistics, the Chinese are the top purchasers of luxury goods in the world. This is even with their taxes (some of the highest in the world on luxury goods) adding around 60% to the total cost. In the next few years, their hunger for luxury goods is expected to rise by 25% each year. Second generation wealthy citizens are responsible for most of the purchases. Rolls-Royce decided to tap into this very valuable market by introducing a special "Year of the Dragon," model exclusively to the Chinese market.