The about me page is your opportunity to share who you really are with your readers. Building a relationship with your blog audience is a lot like dating. They do a search on Google and make a decision to choose your post over the other nine results on the page. Then they begin reading what you have to say within your post. This is the first time you meet, and they will decide whether you are dating material. A few more posts might gets you through the next couple of dates, but your about me page will determine whether you are relationship material.
This is why my about page is the most important page on my blog. Here are a three more reasons why you need to invest some serious time in creating an epic about me page.
It Creates a Perceived Psychological Bond. Before a visitor reads my about page, I am just a nameless face who is behind the articles. After they read my intimate story within my about me page, the bond is sealed and they are a raving fan for life.
It increases email subscriptions. A simple text link towards the bottom of my about page has the highest conversion rate of any email opt in across my blog. Over 70% of visitors that click the link give me their email address.
It drives sales. When done correctly, an about page can strategically promote your core products and services in key locations. A revealing personal story can create a perceived relationship between you and the reader. As we all know, relationships are at the core of sales conversions.
Most bloggers just do not know that the about page can influence their overall products and services revenue by as much as 30%. Therefore, it is usually neglected and never promoted as pillar content.
So, let's get right into the nuts and bolts of how to create an unforgettable about me page that drives revenue into your bank account.
Craft a Great Title
The title of your story needs to compel your audience to click on and read your story. An about page title is different than a blog post title because it is a story. With this in mind, let's take a quick look at how publishers craft titles for books.
Michael Hyatt, who used to run a large publishing house, says that great titles do at least one of the following…
1) Makes a Promise
Timothy Ferriss does a great job of making a promise in his book…
The 4-Hour Work Week: Escape the 9-5, Live Anywhere and Join the New Rich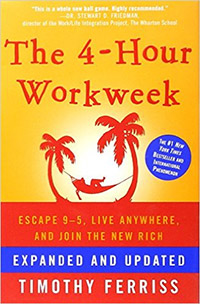 2) Creates Intrigue
Todd Burpo generates intrigue with his book title…
Heaven is for Real: A Little Boy's Astounding Story of His Trip to Heaven and Back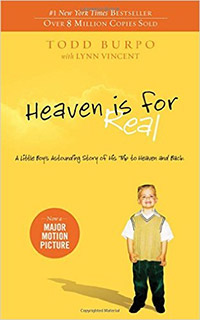 3) Identifies a Need
Max Lucado's book title identifies a need for people wanting to get beyond their fears…
Fearless: Imagine Your Life Without Fear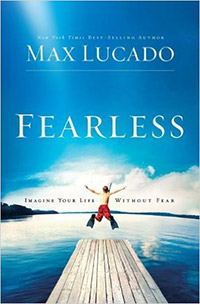 4) Simply States the Content
A good example of simply stating the content in a book title would be:
Autobiography of Mark Twain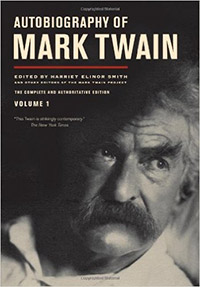 Out of these four strategies, creating intrigue is usually the one that works best for an about me page.
I was able to successfully apply this strategy when creating the title for my story. My title is…
From Brain Tumor to 1 Million Monthly Visitors
My title creates intrigue while also framing me as an expert that has had massive success with my blog. This title allows me to drive significant traffic to my about page, and it compels people to dive deep into my story.
If you do not have a good title, then it will make it extremely difficult to get people to read the first sentence. So take your time to craft a killer title.
Hook Your Readers With an Exceptional Opening Paragraph
In the first paragraph, you want to use some creative foreshadowing to hint at the most compelling part of your story.
Here are my first two paragraphs of my about me page to give you a better idea of what I mean…
I overcame being beaten up and bullied as a teen to build multiple million dollar plus companies in my 20s. In my 30s, a brain tumor severely disabled me, and I battled against the odds to regain my health so that I could help my pregnant wife with her fight against cancer.
I want you to know who I really am. Every "about page" I see talks about how great the person is and what they have accomplished in business. My close friends and family have seen me on top of the world running multi-million dollar businesses. They have also seen me mentally and physically disabled, watching helplessly as I faded away. This is my story, and I hope that it gives you an idea of who I really am.
I mention my three biggest struggles to foreshadow the most intriguing parts of my story. The first line of a novel can make or break the story. It is no different for your about me page.
Tell the Whole Story that Includes Your Ups and Downs
One of the most common mistakes that people make when creating an about me page is making it all about their accomplishments. It is important to mention your accomplishments, but each accomplishment should be woven into a story.
Your story should go into the details of how you overcame the biggest obstacles in your life. Then you can casually mention your accomplishments as part of your story. Your visitors want to hear your struggle and how you dealt with it. That struggle is what makes an incredible story.
Just think about the greatest books and movies of all time. It is always about the struggle. The original Rocky movie was an 110 minutes of struggle and 12 minutes of accomplishments. Pixar's #1 rule of phenomenal storytelling is..
You admire a character for trying more than for their successes.
My about me page takes my audience through my whole story over 4478 carefully chosen words. In my story, I am the major character that is faced with three major struggles that I have to overcome..
Struggle Number 1 – Teenage Bullying
I talk about how I dealt with a daily barrage of bullying. I go into details of how I was beaten up on a daily basis and how horrible it felt to have food thrown at me as I walked down the hallway. It pushed me to the point of wanting to commit suicide, but I was able to find strength in Napolean Hill's book, Success Through a Positive Mental Attitude. This was the first business book I read, and it laid the foundation for my entrepreneurial path.
Struggle Number 2 – Mental and Physical Disabilities from a Brain Tumor
The deterioration of my health led to me having to dissolve all of my businesses and eventually pile up almost $500,000 in debt. For me just to be able to have a business again was a major accomplishment, and most of my audience can relate to having to overcome a health challenge.
Struggle Number 3 – My Wife's Battle with Stage 3 Breast Cancer While Being Pregnant with Our First Child
After the doctors told my wife her 2 year survival rate was 40%, she fell into a deep depression. When they informed us that we needed to make a decision between my wife and my unborn son, I researched everything I could get my hands on in order to find another way. There was one study that discussed how the clinical diagnosis of pregnant women with cancer was often wrong because of the way hormones fuel the cancer. This lead to the doctors changing their course of treatment, and my son was born healthy three months later.
I hope that most of you have not had to deal with anything close to my struggles, but each of us have faced major challenges that have molded us into who we are today. Share the details of these challenges with your audience, and let them know how you overcame them.
Include Lots of Pictures
Le's quickly take a look at some great statistics that will show you why it is always important to include visual imagery with your about me page.
Color visuals increase a visitor's willingness to read your story by 80%.
90% of information transmitted to the brain is visual.
Visuals are processed 60,000 times faster than text
People remember 10% of what they hear, 20% of what they read, and 80% of what they see.
On my about me page, I show pictures of me as a child.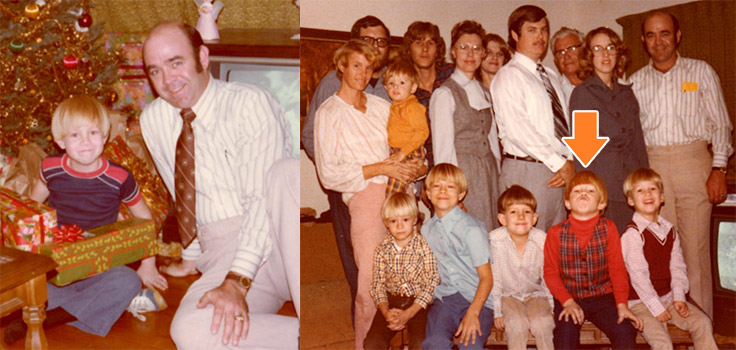 Pictures of me in my 20s when I was healthy and knocking out multi-million dollar companies every other year.

Pictures during my wife's struggle with cancer.

And pictures of my family having fun.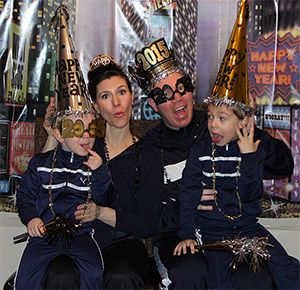 When your audience reads your struggles and see your pictures, it creates a perceived level of intimacy that makes them want to support you. This means reading your posts religiously, subscribing to get your emails, and purchasing your products and services.
Strategically Place Links to Your Products and Services
In addition to sharing your struggles, you want to showcase your successes. Towards the end of your about page you will want to talk about your current business. You will want to make sure that you stay in story mode and do not start advertising your services. If you start pitching in your about page, then all trust will be lost.
However, it is real easy to drop a text link that casually says you can find out more here about XYZ. I strategically place links to my online course and to my podcast at the end of my story. Here's how I do it for each one.
The Online Course
2015 – Launching The Blog Millionaire Online Course that Reveals My Secret Process
I spent another six months developing a course that laid out a step-by-step process for achieving the same results that my clients pay me up to $100,000 a year for. The course was named The Blog Millionaire. It broke down my secret process into easy to understand video modules. The 13 modules were grouped into three sections; Create, Grow, and Monetize. The course was so successful that I had to make people sign up to a waiting list, so that I could make sure I delivered the best of me to everyone that was signing up. You can find out more about the course here.
The Podcast
2016 – Having Fast Success with my First Podcast
I dedicated the last 4 months of 2015 preparing to launch my podcast, The Blog Millionaire. I did not know anyone with a podcast, so I joined Podcast Paradise and leveraged the expertise of John Lee Dumas to guide me down the road of podcast success. I launched with five episodes, and within ten days my show was getting downloaded over 1000 times per day. The show is essentially me breaking down different strategies that I use to drive millions of visitors to my blog. If you are interested, then you can go here to subscribe.
As you can see, both links are casually dropped after I told a brief story of how I created each one. I did not go too deep into detail because I want to wrap it up quickly and give them the opportunity to click and find out more.
Add a Link to Your Contact Page in Your Very Last Sentence 
After someone reads through every word of your story, then you want to give them the opportunity to reach out to you. This will lead to…
Inspirational Messages from Your Audience – Every week I get 15 to 20 emails letting me know how my story is inspiring my followers to battle through their own health problems. This has lead to several great relationships with my readers that mean the world to me.
New Client Opportunities – Many of the people that send me a message about my story end up becoming a client or buying my course. The key is to engage everyone that sends you a message in a timely manner by asking them a question about their life or business. This creates a nice correspondence that will lead to new clients and sales.
Speaking Engagements – Organizers of local and national conferences are always looking for speakers to run break out sessions. Whether they find you through a blog post or from a referral, they always end up reading your about me page. Having a link to contact you at the end of your story will increase the likelihood that they will reach out to you for more information.
If you want to make it even easier for people to contact you, then you can include the actual contact form at the bottom of your about me page. This will eliminate one extra step that they need to take.
How to Promote Your About Me Page
I looked at 94 different blog about pages while researching for this article. Only two out of all ninety-four blogs that I reviewed were actively promoted their about pages within their blog. Products and pillar posts, were promoted on nearly every page of these blogs. The only link to the about me page was the standard "about" link in their main navigation.
So do not feel too bad if you fall into this category. Get excited, because you have the opportunity to do something with excellence that less than 3% of bloggers do.
Here are the three main areas that I promote my about page.
#1 – Top of the Sidebar on All Posts
For almost two decades, we have been trained to subscribe and follow blogs at the top of the sidebar. This is where I place my call-to-action for my about page. I treat this the same way I would treat a call-to-action for a product or post. I entice my audience with a great title and an excerpt that makes them want to read more. I turned it into a nice text based banner, which used most of the same visual components as what most people are used to seeing in their Facebook feed.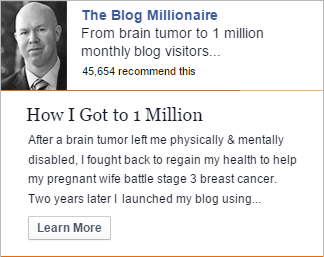 #2 In the Author Blog Bio Below Every Single Post
If you are not linking to your about page in your blog bio, then you are shooting yourself in the foot. New visitors will read your bio at the end of you post to find out more about you. This means everyone that reads your bio is essentially asking you to tell them your story. I use the second sentence of my bio to transition them into the story of me.

#3 In the Signature of Every Email Sent to My Subscribers
I send out a weekly email to my subscribers with my featured blog post of the week. Everyone of these emails has a strong call-to-action in my signature. Since my emails are short and sweet, the link to my story gets hundreds of clicks each time I send out an email to my list.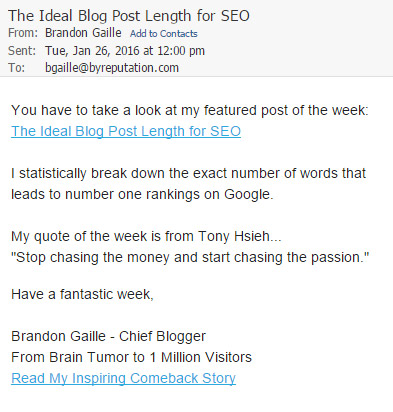 Because of these three promotional spots, my story was read by over 35,000 people last year alone.
A great about me page that weaves a compelling story can make a huge difference to your bottom line. So make a plan to take your about me page to an entirely new level with the core principles that you learned today. It will allow your audience to see who you really are and open the door to all kinds of new opportunities.