One of the most effective ways to decrease your blog's bounce rate is with internal links. However, very few blogs get it right or do it enough.
Another fact that most blog owners are unaware of is that a single internal link can make the difference between a post ranking #1 and #6. In case you are wondering, the number one ranking gets 700% more traffic than the number six ranking.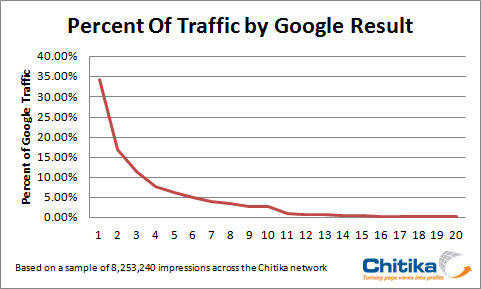 Let me explain how this works. One of the most important factors of the Google ranking algorithm is the amount of time spent on a search result before they hit the back button to return to Google. If you can get people to stay on your site longer than the competing Google results, then your blog post will start to move up higher in the rankings.
In addition, the post that is linked to by the internal link will get a nice boost in page authority. This will help that blog post move up the Google rankings also.
Most bloggers put the time and effort into creating long form posts with great visuals. These tactics lead to a higher average time on page, which improves the overall time that Google searchers spend on their site. This has become the status quo for even having a chance at getting a post to show up in the first four pages of Google results.
The new difference maker in beating out the competition is the strategically placed internal link towards the end of the post. A targeted internal link that only gets clicked on 5% of the time can significantly increase the amount of time Google searchers spend on your site before they head back to Google.
At this point, you know why you should master the art of internal linking. Now, let me show you how…
#1 Start With the Blog Posts that Already Rank Well in Google
Internal linking is not something that you just rush through. You need to make a plan and then execute it. The plan starts by creating a spreadsheet with all of your blog posts that rank between #2 and #10 on Google.
You can go to SEMRush and type in your domain name to see all of your current rankings on Google.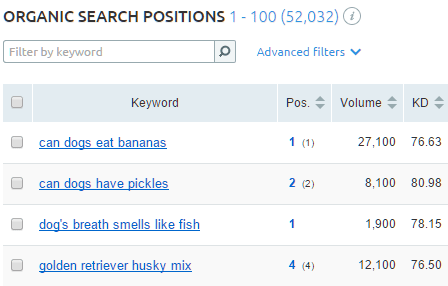 If you do not have a tool to see your rankings, then you can always make a spreadsheet of your most visited blog posts.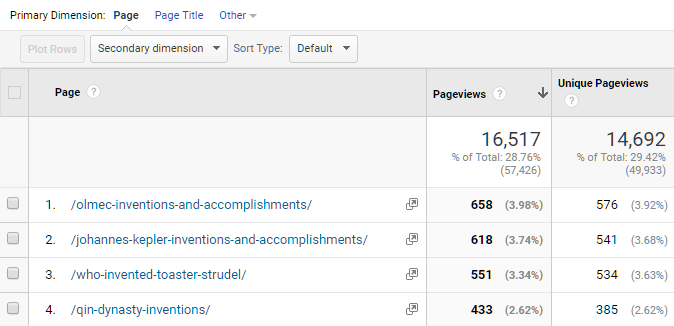 The point here is to focus on the blog posts that will benefit the most by having a well placed internal link.
#2 Identify Blog Posts that Can Be Grouped Together 
Go through the posts on your internal link spreadsheet and group related posts together. If you have five posts on SEO, then that can be one group. This will allow you to create an organized internal link structure from SEO post #1 through SEO post #5.
Here is an example of how to place internal links in a group of five posts.
SEO Post #1 has an Internal Link to SEO Post #2
SEO Post #2 has an Internal Link to SEO Post #3
SEO Post #3 has an Internal Link to SEO Post #4
SEO Post #4 has an Internal Link to SEO Post #5
SEO Post #5 has an Internal Link to SEO Post #1
By grouping these five posts together as opposed to just two, you will be able to drive a portion of new visitors through five posts about SEO. This increases page views, time on site, email subscribers, and product conversions. There is a direct correlation of the number of page views per visit to the perceived trust of your blog.
#3 Create a Natural Transition to the Internal Link
The lazy blogger's internal link is the related posts section built into the theme of their blog. While it is good to have a related posts section, those links are rarely clicked on. You are relying on a low end program to randomly choose posts from the same category. On top of that, it has a similar feel to a banner ad because it is not part of the article.
The internal links that have the most clicks have a natural transition within the post. It needs to look and feel like part of the article. I recommend creating a three to five sentence transition paragraph. This will wet their appetite for what will be revealed when they click on the internal link.
#4 Use the Same Font Size for the Internal Links
I have to admit, I failed to do this in the first year of my blog. I thought that if I made it bigger and bolder, then people would click on it like crazy. This was not the case. Once I finally changed my internal links to the same font size as the post, I saw an 350% increase in internal link clicks.
#5 Use the Post Title for the Internal Link
If you are doing it right, then your post title is already designed to compel people to click on it. For your internal link, all you have to do is place the title of the post towards the end of the transition paragraph and link it up.
Here is an example of a transition paragraph using the post title for the anchor text…
Internal links are just one tactic pro bloggers use to decrease their bounce rates. I highly recommend that you take a look at all "25 Proven Ways to Decrease Your Bounce Rate." This will give you an entire arsenal of proven tactics to get more page views and fewer bounces.
#6 Test Different Internal Links to Find Out Which One Gets the Most Quality Clicks
I recommend testing multiple internal links on your ten most visited posts. The easiest way to test internal links is to swap them out at the same time every week for four weeks. Once your test is completed, you will want to look at the total clicks and the time on page.
Total Clicks
This is going to show you how well your transition paragraph and internal link post topic resonated with new visitors.
Time on Page of Internal Link Post
Just because an internal link gets the most clicks does not mean it is the clear winner. If everyone is backing out of the internal link post, then it is not a good match. The goal is to keep them on your site as long as possible.
After you have tested different internal links on your top 10 most visited posts, then you will have a couple of proven formulas to reuse over and over again.
#7 Create a Pillar Post Internal Link for Each Category
For every category on your blog that gets traffic, you should have a pillar post on that category. A pillar post is a post that puts your best foot forward. These posts are usually epic masterpieces that are well beyond 2000 words, and they are also loaded with visual elements. At the end of the pillar post, there is either a transition to one of your products or a lead magnet designed to get readers to subscribe to your list.
This is an easy way to create an internal link funnel that takes new visitors to your best pieces of content. You can place a custom transition paragraph with an internal link in every post within a category by using the WordPress plugin Ad Inserter.
A pillar post category internal link can be paired with a custom post specific internal link. Just be sure to have a transition paragraph for each one.
If you implement these seven internal link tactics, then you will see a massive improvement on virtually every key metric.