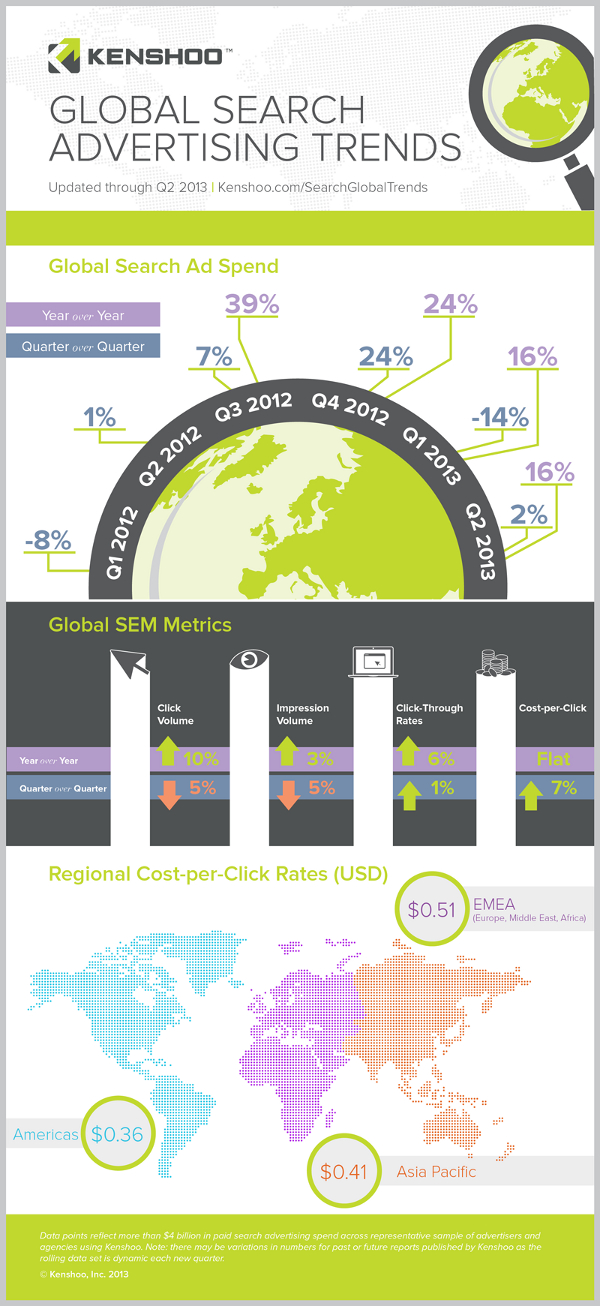 Global Advertising Search Trends
While word to mouth is still considered one of the most influential forms of marketing, paid search advertising has seen increasing growth. The latter part of 2012 saw a 39% growth in its third quarter and 24% growth in its fourth quarter in paid advertising. For 2013, 16% has increased in budget for paid advertising. A 10.5% compounded growth rate is expected with retail paid advertising through 2017.
SEM Trends
For search engine marketing, the yearly cost per click has remained steady although individual quarters have seen slight increases. Click through rates overall have grown 7% with a 10% increase in click volume. The regional average cost per click rates by global region are listed below.
• Europe/Middle East/Asia – $0.51
• Americas – $0.36
• Asia/Pacific – $0.41
New trends are seeing an increase in mobile ad spending on a global scale, resulting in over a 100% increase in spending. Display advertising is expected to outpace search advertising and is considered one of the largest types of digital advertising.