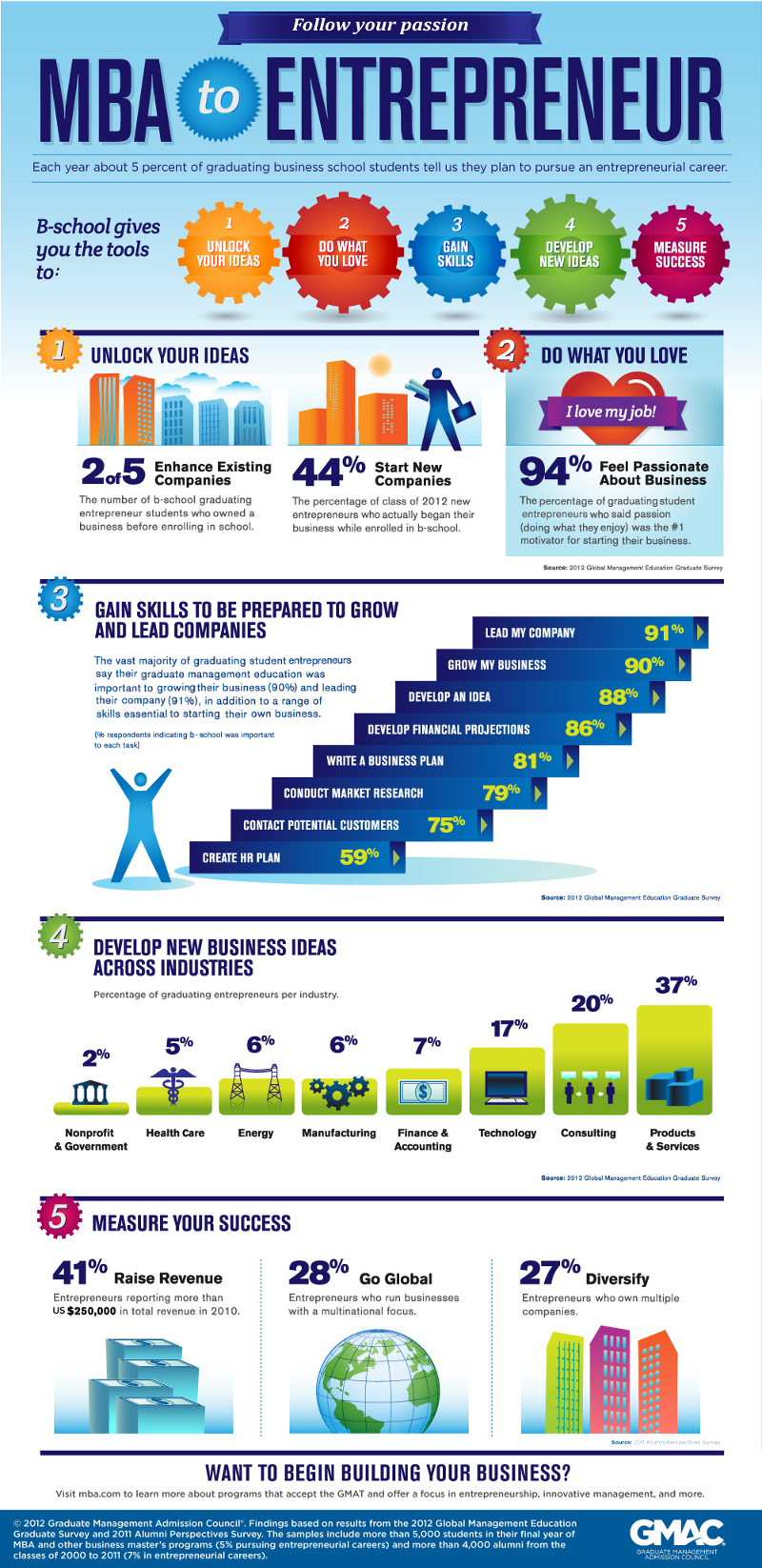 MBA to Entrepreneur
About 5% of graduates from business school plan to pursue an entrepreneurial career. B-School gives you the ability to do the following.
1. Unlock your ideas.
2. Do what you love.
3. Gain relevant skills.
4. Develop new ideas.
5. Measure success.
1. Unlock your Ideas
Out of five b-school graduates, two enhanced existing companies. This accounts for number of graduates who were entrepreneurs before enrolling. Over 40% of the graduates start their own companies, as was the case with the 2012 class who began their own businesses as they enrolled.
2. Do what you love
Over 90% of the graduates are passionate about their jobs. These were founded to be the number one motivation factor to their starting a business.
3. Gain relevant skills
A great percentage of the graduating students admitted to gaining relevant skills to steer their business.
4. Develop new ideas
Each industry has a percentage of graduating entrepreneurs. For non-profit and government organizations, the percentage of graduating entrepreneurs is 2%, healthcare was 5%, energy was 6%, financing and account was 7%, technology is 17%, and consulting is 20% while product and service is 37%.
5. Measure success
In 2010, there was a 41% rise in revenue with entrepreneurs reporting over $250,000 in total revenues, 28% of graduates go global, focusing on projects in multiple niches, while 27% diversify, owning multiple companies.