The marketing industry is expected to see continued growth at a rate of 13%. One of the main contributing factors gearing this industry is the ability for brands and companies to improve their market responsiveness. The emergence of cloud computing also offers exponential growth potential but poses a challenge in high costs associated with its implementation. The following series of marketing job interview questions will help to prepare candidates for their next professional growth opportunity.
Analyse this advert and pretend that you are the client looking at it for the first time. What do you think?
Based on your previous work experience what can you bring to the company?
Describe a few innovative ways to influence consumer behavior.
Describe a situation in which an innovative course of action was necessary?
Describe yourself in 5 words.
Give an example of a time when you accomplished a marketing activity on a tight budget.
Give me an example of a marketing campaign (either your own or someone else's) that you consider to have been very successful.
Give me an example when you've convinced someone to do something they didn't want to do.
Give us a sample of a marketing brief that you developed for your recent marketing program.
How do you manage your time?
How do you research for a target market?
How familiar are you with our target market?
How have you successfully incorporated online marketing tools into your previous marketing campaigns?
If I handed this product to you, how would you sell it to me?
If you were a brand, which brand would you be and why?
Tell me about a brand that you think is an example of good marketing.
Tell me about a campaign with which you were involved that did not go as well as expected. What do you think went wrong?
Tell me about a marketing project in which you had to coordinate and manage a diverse team of people to achieve deliverables.
Tell me about a time when you successfully changed a customer's mind.
The world has gone through an economic meltdown in recent years. What are the challenges faced by marketing managers today? How did you deal with such tough situations?
What do you consider the 5 most important aspects of successful marketing?
What do you know about our firm and our current/past campaigns?
What Do You Like Least About Your Current Position?
What marketing strategies would you consider using for our product?
What Motivates You?
What obstacles have you overcome?
What procedure do you take for producing new marketing ideas?
What will your goals be after taking this job? Considering what you have learned about this company, what changes would you suggest for the organization?
What's your greatest weakness?
Where do you see yourself in five years?
Which of our products/services most appeals to you and why?
Why are you leaving your current role?
Why do you think you are the most suitable candidate for this job?
A list of 10 most common mistakes candidates make at a job interview are outlined in the following infographic. Additional tips and statistics can be found to ensure you adequately prepare yourself for the most success.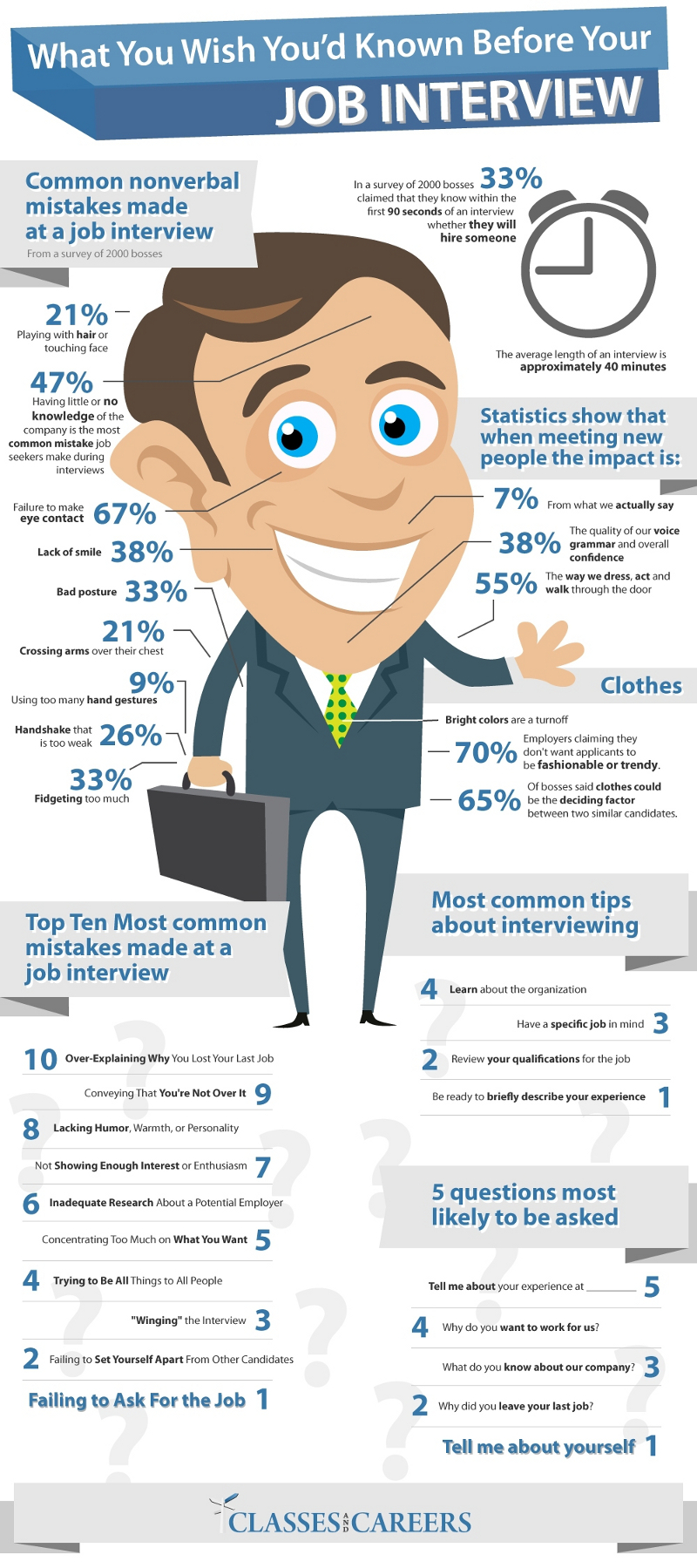 Here our most popular
message posts
that cover just about every occassion.