We have compiled a list of some of the catchiest event planning slogans and tag lines ever thought up. After the slogans, you will then see the Greatest Event Planning Company Names of All-Time and our special edition post that reveals the Perfect Slogan Formula.
An Affair to Remember.
An elegant events company.
An event that gives back.
An exceptional experience every time.
At their best and at your service.
Be a guest at your own event.
Because in your dreams, every detail matters.
Community affairs and integrated events.
Creating the Best. Day. Ever.
Creative and elegant event design and planning.
Design Your Day.
Design your perfect event.
Events with Elegance.
Events with intelligence.
Every Detail Matters.
Every love story is beautiful, but yours should be unique.
Exceeding Event Expectations.
Excellence is not an act but a habit.
Exclusive Events, Priceless Memories.
Extraordinary events delivered.
Extraordinary life events.
Fabulously planned… Remembered always.
Fantastic food, period.
For planners by planners.
Fresh ideas for your event.
From set up to clean up.
Handling the Stress so Your Event is a Success.
It Starts With Us.
It's All in the Details.
It's what we do.
Leave a Lasting Impression.
Let us help you create.
Let's Get the Party Started.
Life is an Event. Make it Memorable.
Life's a Party.
Make Any Occasion Unforgettable.
Make it Happen.
Nobody does it better.
Not just planning. Total event production.
Our Business is Memory Making.
Precise coordination, extraordinary results.
Remembered Always.
The intelligent way to plan.
Turning ideas into action.
We build your dream around you.
We Create. You Celebrate.
We Plan, You Party.
We take your fun seriously.
Where everything begins.
Where great things happen.
Your vision. Our innovation. Event solutions.
Greatest Event Planning Company Names of All-Time
Fab Functions
Make it Happen
Let the Party Begin
Make Your Day
Memories Made
Fun Done
The Magic Touch
See All of the Greatest Event Planning Company Names of All-Time

Our Featured Expert Post
How to Write a Catchy Slogan that Brings in More Customers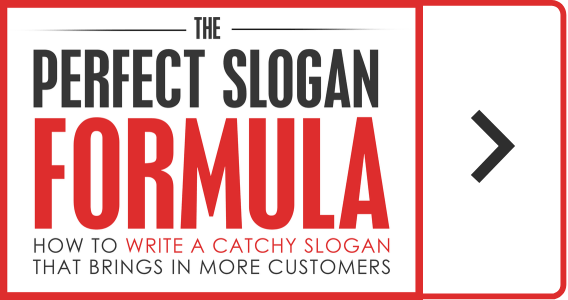 The following infographic outlines the wedding planning industry and how to become a wedding planner. Common characteristics found among this industry are listed as well as recent statistics.