CRM stands for customer relationship management. From a service standpoint, a CRM provides you with data-driven solutions which are integrated into a convenient database. A CRM system allows everyone within an organization to track customer interactions, send emails, promote leads, and focus on engagements to deliver actionable data to produce better results.
With Microsoft Dynamics CRM, you are able to manage your customer relationships in one place. It is a multifaceted platform which allows you store all customer contact data to reduce delays in promoting movement through your sales funnel. It is a centralized program where anyone can take over the customer relationship, if necessary, to create forward progress.
Here are the advantages and disadvantages that are important to consider if you're taking a closer look at Microsoft Dynamics CRM today.
List of the Advantages of Microsoft Dynamics CRM
1. It offers a familiar user experience.
Dynamics CRM offers the traditional look and feel of a Microsoft product. If you're familiar with Office products or you're using SharePoint at work for your infrastructure, then this is a solid option to consider. The user interface is clean, simple, and uncluttered, which makes it easier to learn how to use the CRM system. It keeps your training requirements down to a minimum once you decide to adopt this platform.
2. It works the same locally or in the cloud.
You can use Dynamics CRM if you're using on-premise data storage, are 100% in the cloud, or using a hybrid system of data management. You don't need to worry about needing separate products for cloud-based or on-premise needs like you do with competitive CRM systems. This means you can adapt your CRM to mix and match what you need to improve your customer experience with this system to optimize your overall performance.
3. It doesn't require you to purchase infrastructure.
With Microsoft Dynamics CRM, you're not forced to purchase any hardware to implement this platform. There are zero infrastructure investments that you will need to make. You're not required to maintain this platform either, because Microsoft handles everything at their end. Your responsibility is simple: input meaningful data into the CRM system, then use it. For companies that run with a minimal IT staff, this option will help you do more with the data you're already collecting.
4. It offers a pay-as-you-go licensing system.
Dynamics 365 offers an affordable set of plans which allow businesses of almost any size a chance to glean more information from their customer data. Plans begin at just $115 per user, per month, with full use of the applications which are available through the system. You can license the device instead of licensing named users if you prefer, or you can have a mix of the two, to save money on additional subscription licenses as well. That way, you're only spending on what you need instead of being forced into a long-term capital investment that may not grow with your company.
5. It allows you to purchase CRM applications individually.
If your business doesn't require the full Dynamics CRM experience right away, then you can purchase the apps that you do need to begin improving your customer relationships. The talent apps, which work to unify your operations and help you stay connected, are priced from $40 per user, per month. Or, if you prefer, you can have access to every single app that is part of the Dynamics 365 package for $210 per user, per month.
6. It provides you with universal access options.
If you only license a specific device, you may not see this advantage with your Dynamics CRM subscription. For those who license named users, however, this platform gives you the opportunity to give your people universal access to the customer data they need. You can connect to the CRM from any device, assuming that the individual is logged into their account. All you need is a data connection to make that happen. This gives your salespeople the option to log their sales calls in real-time, follow-up on leads immediately, and create more opportunities.
7. It is much cheaper than on-premises CRM options.
Dynamics CRM works like an on-premise system, even though you may opt to have it completely in the cloud. When looking at the overall cost of the system, you'll pay around $2,000 per year, per licensed user or device, to gain access to this system. If you were to invest in the infrastructure for a CRM, you'd be paying about $7,000 for the server, plus your standard IT equipment costs, ongoing maintenance costs, and the SaaS CRM platform you prefer. Then you'd need to keep upgrading that equipment every 2-3 years. With Dynamics, you have a set cost that helps to keep your budget predictable.
8. It gives you five pre-configured portal templates that help you hit the ground running.
With Dynamics 365, this CRM service gives you the ability to immediately customize your platform with a template that makes sense for your business. The 5 templates then allow you to add your own pages based on the needs of your business. You can structure it as a customer portal, a customer self-service portal, an employee service portal, a community portal, or a partnership portal. Each template offers specific strengths that will help to make your internal data flows faster and more reliable.
9. It is usable for non-technical users.
Microsoft Dynamics is a straight-forward CRM. If you know how to send an email, use social media, and use Excel, then you're going to be able to figure out how to use this system. The controls and user interface are simple and intuitive, allowing users to figure out how to log information on their own. This keeps training costs down because the average person familiar with Microsoft products is going to know how to use this platform, even if they don't know how to use it right now.
10. It supports custom code.
Although you're not permitted to make server code adjustments with Dynamics, you can have custom code supported. This platform works with Liquid and JavaScript templates, allows for content editing on custom HTML pages, and will store your portal configuration within the CRM. All of this adds up to better data flows, easier information access, and a secure knowledge base that your people can use to continue building customer relationships.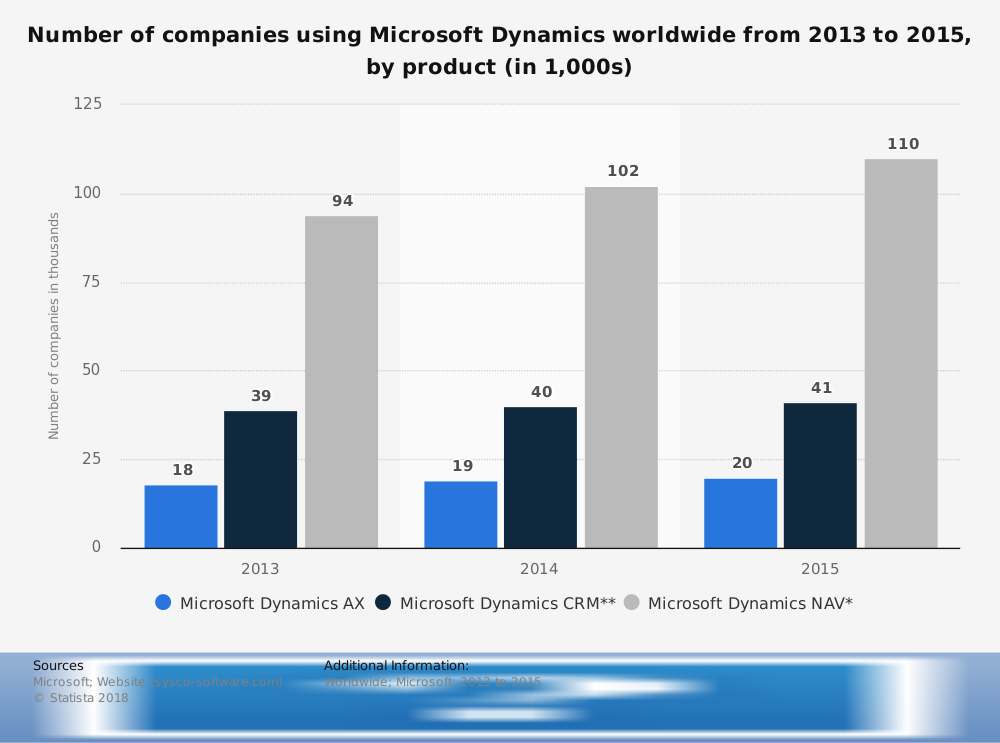 List of the Disadvantages of Microsoft Dynamics CRM
1. It is optimized to work with other Microsoft products.
If your company primarily uses Microsoft products to provide goods or services to your customers, then Dynamics CRM will fit nicely into what you're already doing. Many businesses are not wall-to-wall Microsoft, however, and compatibility issues may be present for some folks. You may find yourself inputting more data from local storage into the CRM, which is a time investment you may not have right away.
2. It requires you to know your stuff.
When startups first get going, the sales process may not be as smooth as it needs to be. There might not be a data tracking mechanism or procedure in place to capture customer data, potential leads, and other critical information for the sales funnel. If you don't have these elements in place before you begin using Dynamics CRM, then you'll find that using this platform could be a struggle. This CRM works better when you have pre-defined processes in place already that support your customers because it turns those processes into actionable data for you to use.
3. It is still catching up to other CRMs in certain features.
Microsoft Dynamics CRM is admittedly a platform which was initially designed for on-premise use. It came to the cloud later than some of its competitors, which means some of the cloud-based features are just beginning to be introduced to the platform. Social functionality, such as an interactive newsfeed page that tracts interactions, is a feature that has only recently been introduced to the CRM. You may find that some of the features you want to see in a CRM with Dynamics are still under construction.
4. It does not allow for server code adjustments.
The Dynamics CRM system is a what-you-see-is-what-you-get system. Although there are some options for customization, you're not permitted to make server code adjustments. You're also going to pay more if you need additional portals, which may make the pricing become non-competitive to other cloud-based or on-premise CRM systems. Although it integrates with Azure, it still needs more Microsoft extensions to make it a true one-stop solution for some companies.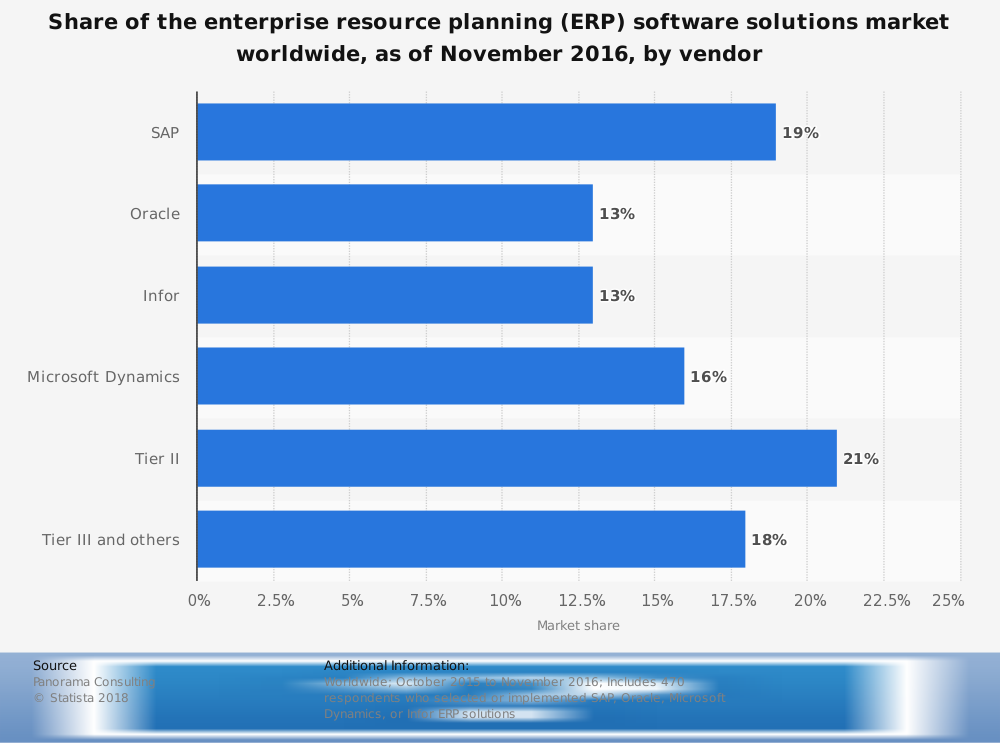 These Microsoft Dynamics CRM advantages and disadvantages are designed to determine if you'll be able to use this platform to build better customer relationships. When you build a strong customer relationship, you're creating trust. This creates loyalty to your company, brand, and message. If you can manage the potential negatives of this CRM system, then it may be a good investment to consider making.