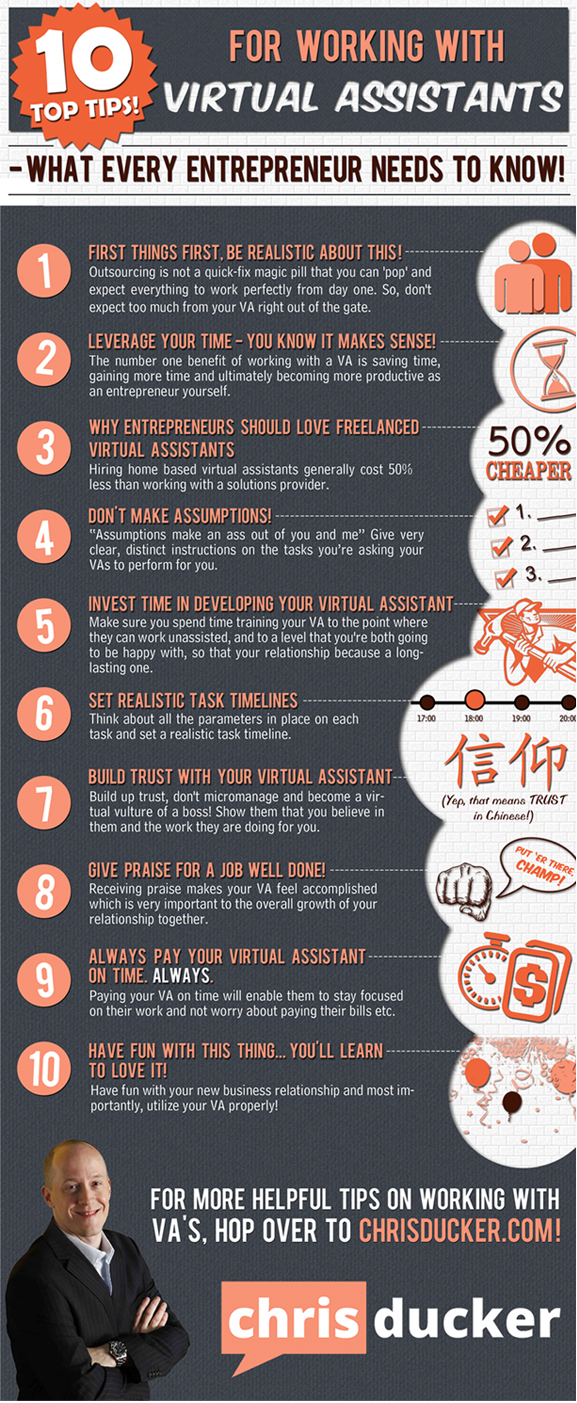 Get the Most Out of Your New Virtual Assistant
Having a virtual assistant can save you over half of the costs that a staffing solutions provider would charge for a similar service. It makes sense to do because a VA can work from home, set their own hours, and you get the security in having a reliable assistant that you can afford. Many virtual assistants end up getting burnt out, however, because of some simple mistakes that are made in the working relationship.
If you want to get the most out of your VA, remember to keep these tips in mind:
Don't expect immediate perfection: In general terms, it takes about six months to understand a job, then it takes another six months to get good at it. Your new virtual assistant isn't going to have a ton of perfect output on their first day. Allow for them to grow.
Leverage your own time: The primary reason why virtual assistants are hired is to save time on tasks. Take advantage of that time you've saved to do what you're good at doing! Chances are your new VA is going to be able to take on more responsibilities if you need them to do so later on.
Don't ever make assumptions: Open lines of communication are essential to a beneficial working relationship. Clear and concise instructions are needed so that tasks get completed to the standards that you expect. Making an assumption that your VA understands what you need without those instructions can lead to ill feelings that don't need to exist.
Set realistic deadlines: If you need 15,000 words written for an upcoming e-mail marketing campaign and you've just assigned the task to your VA, it's not likely that it will be completed by that afternoon. A realistic deadline will take pressure off of a virtual assistant, let them focus on doing a good job, and chances are they'll beat your deadline anyway.
Give praise when praise is do: It's amazing how far a simple "Thank you" can go to motivating someone to work a little harder. If your VA has come through for you in a great way, acknowledge the effort. It'll help to strengthen the working relationship that the two of you have.
Pay your VA on time: Your VA is earning a paycheck because of you. Even though you've likely established an independent contracting relationship, it is still important to pay them when you've promised. If you don't, then your VA could see you as unreliable and terminate the relationship before it really gets going.
Could You Use a Virtual Assistant?
The downfall of many entrepreneurs is that they feel like they must do everything on their own in order for it to be done correctly. With clear and concise instructions and a little oversight on your part, you could save time and money by hiring a virtual assistant to take on some of those tasks without compromising the quality of your work. If getting all the work done is becoming a struggle, consider hiring a VA today. If you do, chances are it will be one of the best decisions you've ever made in business!