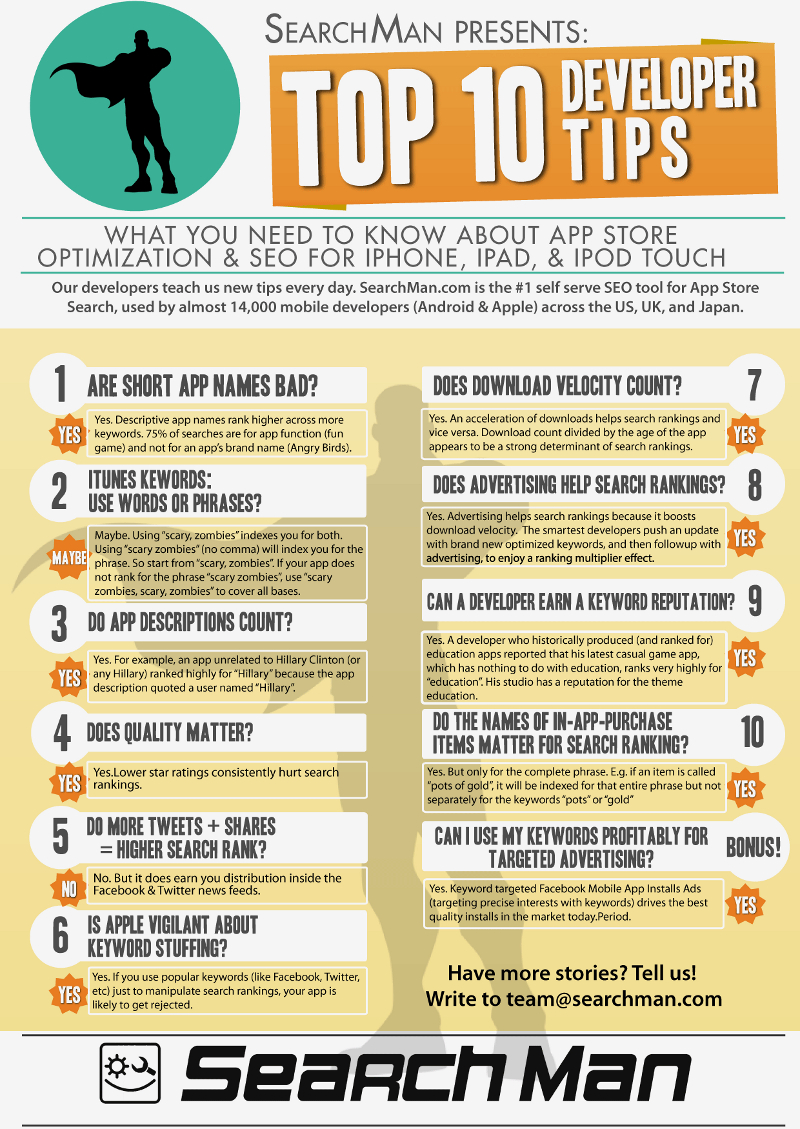 Help Your App Stand Out From the Rest
With literally millions of apps out there on the market today in the Android and Apple stores, no matter what idea you might have, there's likely a competitor out there about to publish their app too. You've got to be able to stand out from the rest of the pack if you want to be discovered! Some developers that have a lot of capital have the ability to market their app to the general public to create awareness. The average developer, however, is eating pretzels and trying to find the money to pay their rent. Here's how you can stand out while on a tight budget:
Focus on the quality of your product.
You might have wonderfully tailored content that is searchable, but if you're getting low ratings and terrible reviews, your overall ranking is still going to suffer. Before focusing on anything else, make sure that people love your app, that it has the value you've promised it does, and you have established a reputation of fixing errors, bugs, and customer issues quickly.
Use descriptive names for your app.
Descriptive names have the ability to stand out from shorter names because it communicates to people what your app does. This gives you more keywords and a vast majority of searches are for the function of the app and not the brand name for the app.
Take advantage of your app description.
Just as your app's title is searchable, your app's description is searchable too. That means your targeted SEO keywords, including long tail keywords can help your app rank higher if you use them judiciously within your description. Be smart about your keywords and take the time to research them before publishing – the right keywords will pay off with download dividends constantly.
Don't stuff your keywords like a Thanksgiving turkey.
If you are using popular keywords just to boost your rankings, people are going to know. Your description and title for your app must make sense. It must provide a level of value to people who are looking for what your app can do. If your content makes sense and the keywords compliment the title/description that you've used, you'll have a better chance at acceptance.
Advertising can help.
The reason why advertising your app makes sense is that it can increase the download velocity of your app. By pushing an update with optimized keywords, then advertising that update, many marketers enjoy a rankings boost that can help them be discovered over and over again. Even a basic advertising campaign, however, can help increase that download velocity and boost your ranking in a dramatic way.
Your reputation really does precede you.
If you have developed a reputation for putting out apps for a certain demographic, you'll end up getting a ranking within that demographic later on – even if that app has nothing to do with what you've done previously! This is important to remember from a negative standpoint as well, because once you've developed a poor reputation as a developer, it'll stick like glue to you.