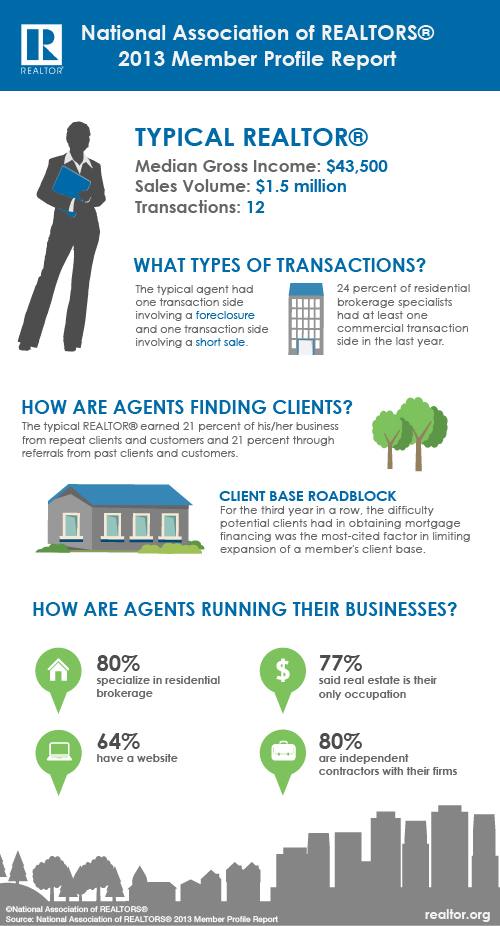 National Association of Realtors 2013 Member Profile Report
Findings has revealed that for a typical realtor, in twelve transactions, the sales volume is approximately $1.5 million, while the median gross income is $43,500.00.
Where does these revenue come from?
Typically, an agent has a two sided transaction. Once side involves a foreclosure and the other side involves a short side. About 24% of residential brokerage experts had a minimum of one commercial transaction side in the past year.
How are agents finding clients?
Having repeat customers is key to success in this field because studies have shown that the typical realtor earned over 20% of his patronage from repeat clients and 21% comes from clients who were referred by others.
Road Block to Increasing Client Base
For three consecutive years, potential clients have experienced difficulties in obtaining mortgage, this was referred to as the key factor in limiting the member client base.
Here is an over view of how agents are running their businesses
• Over 79% of agents specialize in residential brokerage.
• About 78% admitted that real estate is all they are involved in.
• Approximately 65% of agents have a website.
• The number of agents who are independent contractors with their firms are about 80%.