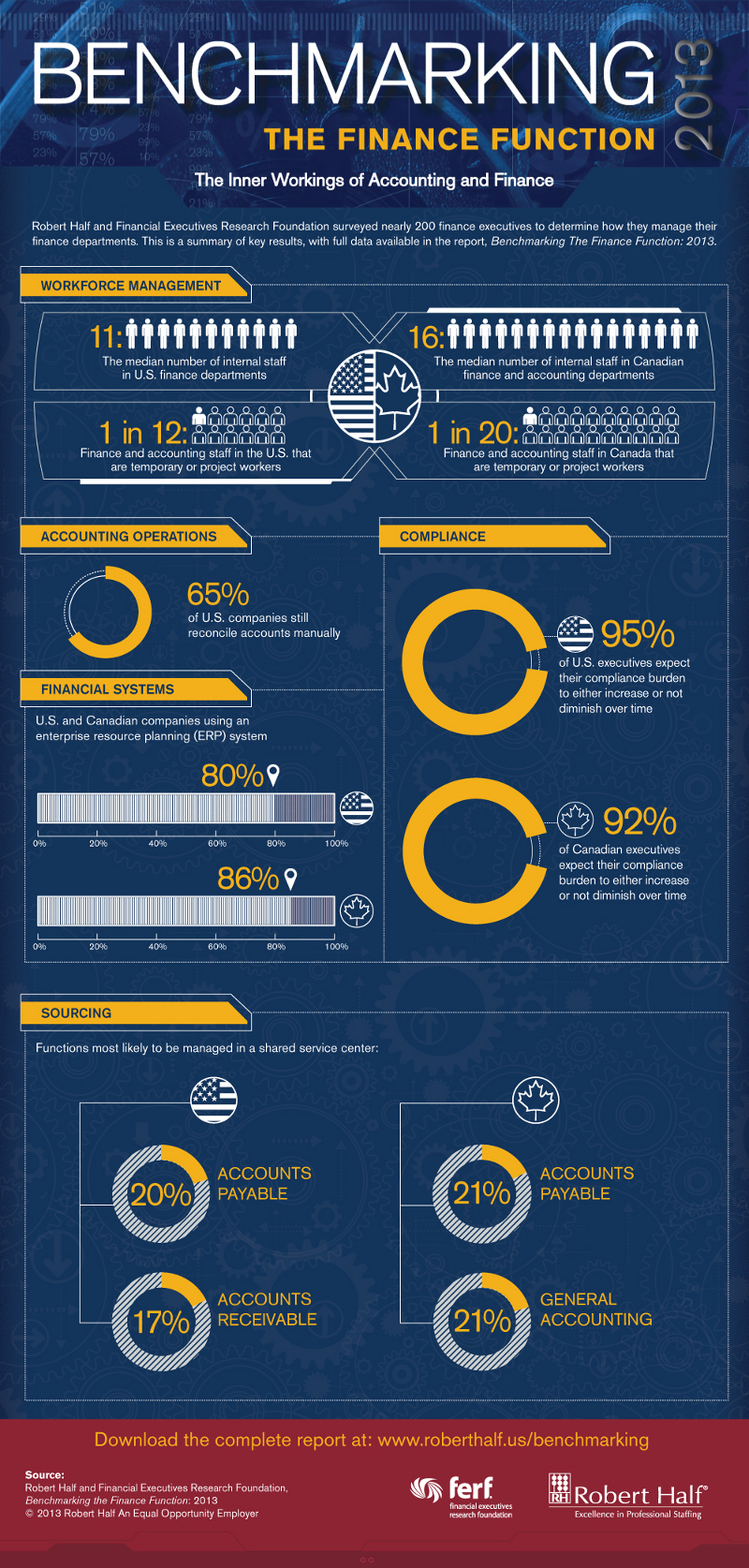 Benchmarking – The Finance Function 2013
The Inner Working of Accounts and Finance
In a bid to determine how finance executives managed their financial establishments, Robert Half and Finance Executive Research Foundation conducted a survey in which about 200 finance executives were examined. This article summarizes the findings from the survey.
Workforce Management
It was discovered that the median number of internal staff in the US finance department is 11 while in the Canadian finance and accounting department, the median staff is 16. In the United States, for every 12 workers in the finance and account discipline, 1 is a temporary staff while in Canada it is 1 temporary staff for every 20 finance and accounting staff.
With respect to accounting and operations, the account reconciliation process is performed manually by 65% of US companies. In the financial system, companies in the US and Canada makes use of the ERP (Enterprise Resource Planning) system. For US and Canada, it is 80% and 86% respectively.
Compliance
95% of US executives expects their compliance burden to always increase and not diminish over time while for Canadian firms, 92% expect the same also.
Sourcing
With respect to sourcing, in the United States, here are the functions most likely to be managed in a shared service center.
• Accounts Payable – 20%
• Accounts Receivable – 17%
In Canada
• Accounts Payable – 21%
• Accounts Receivable – 21%