The crazy thing about LinkedIn, is that most businesses ignore it as a social media channel. Here's a little secret that I have kept to myself for years. If you know how to use it the right way, then there is no other social channel that converts visitors to paying clients like LinkedIn.
This is actually my secret weapon for delivering incredible ROIs to my internet marketing clients. There is nothing more powerful in client services than to be able to start delivering customers and leads in a matter of days after someone becomes a new client. I waffled on the idea of whether or not to reveal my secret LinkedIn strategies because it makes so much money for me and my clients, but I have decided to share it all with you.
Over the next couple of episodes I will be giving the farm away, so you better be ready to take some notes. In this episode I am going to walk you through step-by-step how I turned my profile into a lead generating machine. Your LinkedIn profile is the landing page that will pull your target audience in and convert them into paying customers and clients. You need to get this right first before you do anything else.
Make Your Profile Pic Exude Competence and Likability
Just like with all social media channels your picture is extremely important, and it will convey a perception of who you are. PhotoFeeler did a study based upon 60,000 ratings of profile pictures, which identified the elements of a profile picture that influenced perception.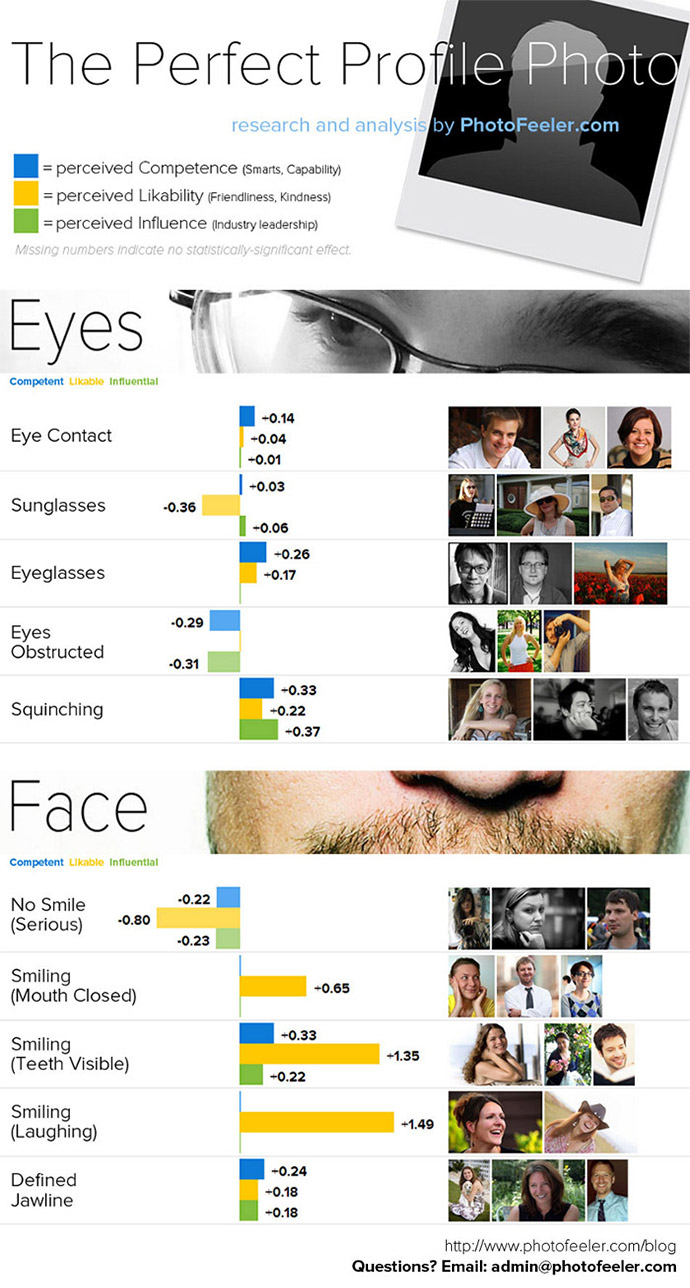 Here are some of the key takeaways from the study…
#1 Make Eye Contact – Look into the lens of the camera as you would look into the eyes of someone that you are talking to. Profile pics that made eye contact were perceived as more capable of being able to execute.
#2 Ditch the Contacts and Put on Your Eye Glasses – People that wore eyeglasses in their pictures were regarded as being more competent and likeable.
#3 Smile Big Enough to Squinch Your Eyes – The profile pics that had eye squinching were perceived as more likely to be leaders within their industry.
#4 Show Your Teeth When You Smile – The open mouthed smile had the biggest impact on likeability across all measured factors. Everything in business is so much easier if your prospects like you.
#5 Dress Formally to Make a Big Impression – Out of all the different influential elements, dressing formally had the largest effect on people being seen as influential and competent. For men, the perception was highest when wearing a coat and tie. For women, it was highest when wearing a nice jacket.
I have found that the key to taking a really good photo is to take at least 100 photos. If you do not have a spouse or friend to take pictures, then invest $20 in a tripod. This will allow you to set the timer and take as many pictures to get the perfect shot. I am personally awful at taking pictures. Especially when someone else is being the camera. With my tripod, I was able to take almost 200 pics from different angles with unique facial expressions. After all of that, I finally found one that I felt personified who I am.
Since my LinkedIn profile promotes my podcast and course, I decided to go with a profile pic of me in front of my microphone. For most people on LinkedIn this will not work. However, if you are a podcaster, then this is the perfect way to let everyone visually know what you do.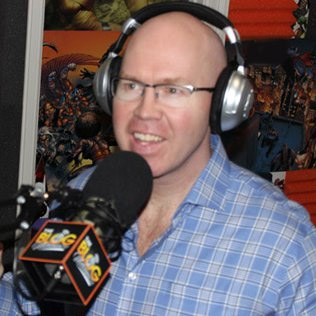 Since mine profile pic is specific to podcasters, here are some more examples of great LinkedIn profile pics to inspire you.
Gary Vaynerchuk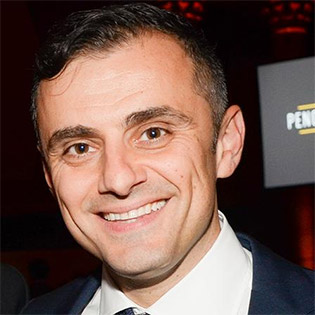 John Maxwell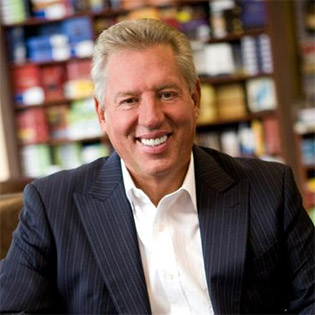 Kim Garst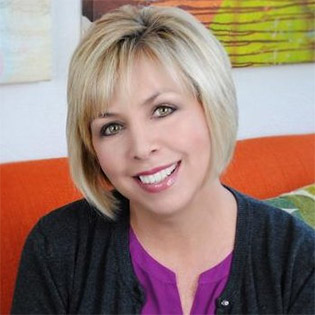 Margie Warrell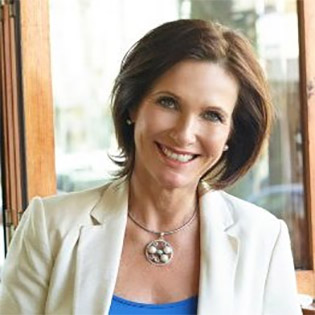 Except for wearing glasses, each of these influencers effectively incorporates the most influential elements that I mentioned from the profile picture study.
Use a Background Image to Stand Out and Highlight Key Quotes from Testimonials
A great background image can really separate you from the rest of the profiles in the LinkedIn crowd. Whereas almost 20% of Twitter profiles have a well-designed profile cover pic, this number falls below 1% on LinkedIn.
Whether you are using Photoshop of Canva, the ideal image size of a LinkedIn profile cover is 1400 x 425 pixels. When I am working with my social media clients, I always advise them to take quotes from testimonials to highlight on the profile cover. This turns your cover pic into a promotional element that highlights the best statements that anyone has ever made about you or your business. You can grab these statements from reviews on Google, Yelp, iTunes, or from testimonials you already have. What you are looking for is three to six words that you can highlight in a quote.
The top half of the profile cover pic will be visible to anyone that views your profile while logged in to LinkedIn. This should leave you enough space to use three quotes. My profile cover highlights three excerpts from 5 star iTunes reviews of my podcast. They read as follows…
"A Master of Blogging"
"Value in Every Episode"
"A Blueprint for Success"
After each quote, I place five bright yellow stars.
My logo is in the top left hand corner, which is also in the top half of the profile cover. The first visual that people see when they view my profile will be my logo and three incredible statements about me from my audience.

One point to remember… After you upload your profile cover pic, click on the "View Profile As" button. From there, choose "connections" from the drop down. This will allow you to see exactly how your profile will look to anyone that is logged into LinkedIn. I had to slightly reposition my logo and quotes on my cover template until I got it just right.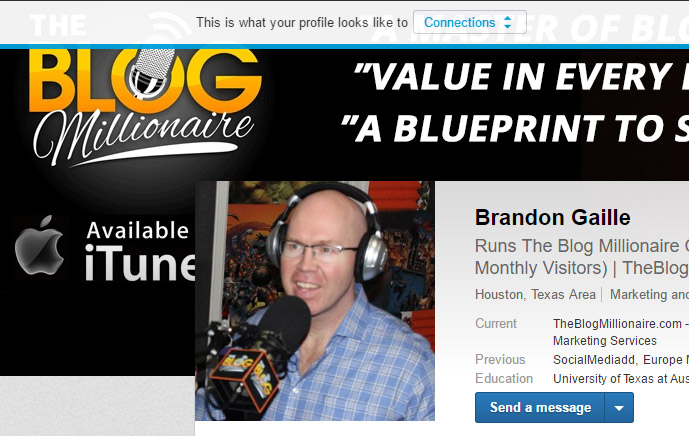 Create a a Professional Headline that Compels People to Read Your Profile
This is the text that shows up right below your name on the profile page, and it is the most important element of the LinkedIn profile.

Unless someone already knows you, your name will not mean anything to them. Your headline is going to get read over and over again. Just like a blog post headline will determine if anyone actually clicks to read the post, the LinkedIn professional headline will drive people to read your profile.
The areas of LinkedIn where the headline shows up are..
At the Top of Every Message in LinkedIn – One of the most powerful areas of LinkedIn is being able to send direct messages to any of your 1st degree connections. Since most people do not take the time to message their new connections, the engagement is off the charts. Everytime I get a new message, I read their professional headline so that I have a better idea of who I am engaging.

The Who's Viewed Your Profile Section – LinkedIn promotes this section at the top of the home page of every profile. This is one of the most visited pages on a LinkedIn profile, and it is one that gets visited every single day. People love to know who is taking a look at them, and this section shows them. Each person that viewed their profile is listed out with, you guessed it, their professional headline. While a great profile picture will catch their attention, the headline will drive them to take a look at your profile.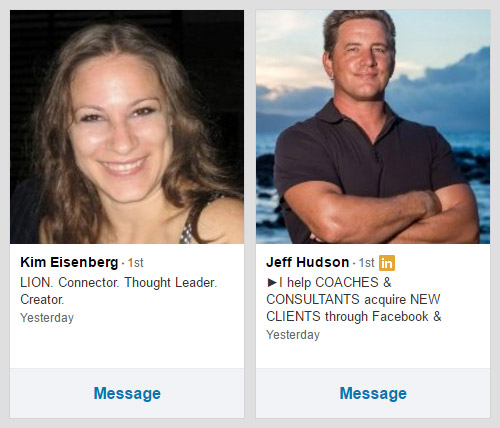 In Search Results – Although LinkedIn search is relatively small to Google, there are still millions of searches everyday on LinkedIn. The majority of searches are for talent to fill jobs and for people to hire to execute specific services. When my profile appears in search results for the phrase "blogging" I want my headline to let them know about my course and why I am an expert in that area. People browse search results on LinkedIn by scanning through the professional headlines. A bad headline equals no chance of being considered.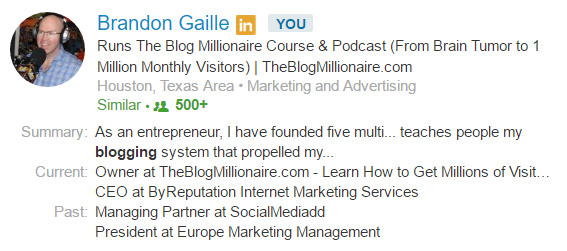 The LinkedIn professional headline allows up to 120 characters, and you want to make every one of this bad boys count.
My headline formula for LinkedIn is…
The Product You Are Promoting + Social Proof + Website URL
My professional headline is…
Runs The Blog Millionaire Course & Podcast (From Brain Tumor to 1 Million Monthly Visitors) | TheBlogMillionaire.com
I use 117 of the 120 characters.
I mention two of the products that I am promoting in the first section by stating, "Runs The Blog Millionaire Course & Podcast." I use the action word runs because it communicates my product in a way that sounds like a position. You do not want your headline to be a sales pitch.
The next section mentions my social proof. In parenthesis, I state "From Brain Tumor to 1 Million Monthly Visitors." This touches on a personal struggle that I overcame while announcing that my blog gets over 1 million monthly visitors.
The final part of the headline is the url of my website. This gives my headline a soft call-to-action. There will only be a small portion of people that copy and paste my url into a browser, but everyone will have seen my url. For the people that go to my profile, this increase the chance of them going to my site.
Leverage Your Current Position to Promote Your Domain Name Paired With a Benefit
The current position is important because it shows up at the top of your profile and in LinkedIn search results. The company name portion of this section is the part that actually shows up in these two areas. For my current position company name, I use my domain name paired with a benefit. It reads as…
TheBlogMillionaire.com – Learn How to Get Millions of Visitors to Your Blog
This gives me another mention of my domain name, and it shares value by listing a key benefit of my course and podcast.
Create Custom Call-to-Action Links in Your Contact Info to Drive Traffic to Your Websites
For anyone that is logged into LinkedIn, the actual contact info is not directly visible. They will have to click on a small "contact info" button that will open up the hidden information about you. However, it is directly visible on the public profile that is shown to anyone that is not logged into LinkedIn. It is still important that you optimize this area because people click on LinkedIn profiles all the time when they Google your name. This is a common path that personal referrals take when looking into doing business with you.
For my contact info, I list my email address along with three websites. LinkedIn allows you to write custom link text for your websites. You will need to click on the dropdown menu and select "other." Then you can write a unique call-to-action for each website that you list.
My three websites use the following link text…
My Online Course
Check Out My Blogging Course
My Podcast
Listen to My Podcast
Free Consult Page
Hire Me to Help You
Here is how it looks on my contact info section within my profile.

Having your own action text is going to dramatically increase your click through rate.
Craft a Summary that Will Make Them Want to do Business With You
Your picture and professional headline will peak their interest, and your summary will drive them to want to do business with you. I recommend creating a well thought out pitch for each action that you would like people viewing your profile to take. Each pitch should be around 300 to 400 characters.
Here are my pitches for each of the three actions I want viewers of my profile to take.
#1 Hire Me for Consulting Services
As an entrepreneur, I have founded five multi-million dollar companies over the past two decades. I am currently running an internet marketing firm that helps my clients acquire more customers through SEO and PPC. If your company needs help in either of these two areas, then please go to the url below to request a free 1-on-1 consultation with me:
https://brandongaille.com/free-marketing-consult/
#2 Buy My Online Blogging Course
I also have a successful online course that teaches people my blogging system that propelled my blog to over 1 million monthly visitors in less than two years. You can sign up to the waiting list for my course by copying and pasting this url into your browser:
https://theblogmillionaire.com/
#3 Listen to My Podcast
In addition, I am the host of one of the most popular business podcasts in the nation, The Blog Millionaire. You can listen to it on iTunes by copying and pasting the url below into your browser:
https://theblogmillionaire.com/podcast
At the end of each pitch it is important that you give them the url and instruct them to copy and paste it into their browser. The summary section does not allow you to light up the urls as links, but people will go to your sites if you tell them what to do.
For my last sentence of my summary section, I write…
I live in Houston, Texas, with my beautiful wife and two fast growing boys.
This humanizes my pitch and gives some personal information about who I am and where I live.
Under my textual summary, I place five photos to give people a visual display of who I am. The first two photos are of me with hanging out with other big names in my industry. One is with Pat Flynn, and the other is with Omar Zenhom. The final three images are all pictures of me and my family. I am really proud of my family, and the majority of other professionals are no different. This will give viewers a perception of being emotionally closer to you by letting them see the personal side of your life.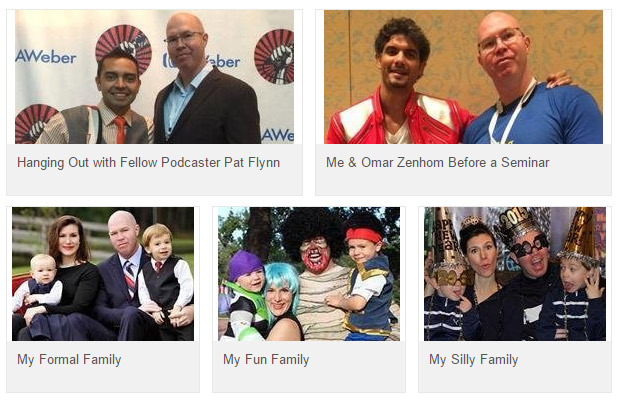 Watch Today's Masterclass Webinar, "

How I Got to 1 Million Monthly Visitors

," to Bypass the Waitlist for my Exclusive Course & Get Two Bonuses Worth Over $5000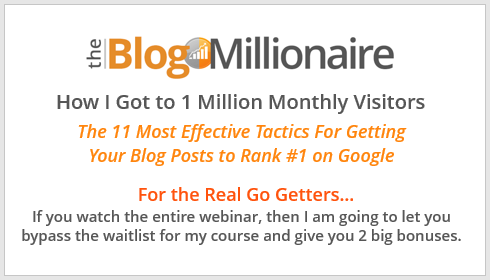 [mc4wp_form id="43544″]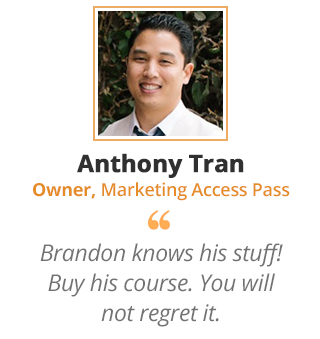 A Quick Review of the Six Key Takeaways…
#1 Use A Profile Pic that Makes You Look Competent and Likeable – Look into the camera, wear glasses, have a big eye squinching smile, and dress sharp.
#2 Create a 1400 x 425 Background Image that Adds Value to Your Profile – Place the logo in the top left hand side and highlight three excerpts from past testimonials on the top half of the background image.
#3 Come Up with a Compelling Professional Headline Using My LinkedIn Headline Formula
The Product You Are Promoting + Social Proof + Website URL
#4 For the Company Name of Your Current Position Use Your Domain Name Paired with a Key Benefit
#5 Create Custom Call-to-Actions for Each Website that You List in the Contact Info Section
#6 Write a 300 to 400 Character Pitch in the Summary Section for Each Action You Want People to Take and Use Images to Bring People Emotionally Closer to You
For the average small business owner, a properly optimized LinkedIn profile will add an extra 5% to 10% in overall revenue. This is even if you never actively used LinkedIn as a social media marketing channel. The simple fact is that every month there are going to be serious sales prospects looking at your LinkedIn profile. What you convey in your profile can be the determining factor of whether or not these prospects become clients.
Even if you do not plan to use any of my LinkedIn growth hacks, then please take the time to make these adjustments to your profile. It will make you look great, and it will help you close more sales.