This infographic is courtesy of WPTemplate.com and designed by Graphs.net.
[col type="half"]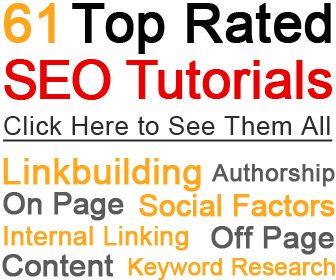 [/col]
30 Most Popular WordPress Plugins
1. All in One SEO Pack
A WordPress SEO plugin that automatically optimizes your WordPress blog for search engines.
2. Akismet
This plugin checks comments for potential spam and allows the user to review what spam is caught under the admin screen.
3. Google XML Sitemaps
This plugin generates a special XMP sitemap to help with indexing your pages on sites such as Google, Bing, Yahoo, and Ask.com making it easier for crawlers to see the complete structure of your site and retrieve content more efficiently.
4. Contact Form 7
Assists with the management of multiple contact forms, customization, and simple markup changes to its content. Supports Ajax powered submission, CAPTCHA, and Akismet spam filtering.
5. Next GEN Gallery
A powerful engine for uploading and managing galleries of images with the ability to batch upload, import meta data, add, delete, sort, and rearrange images, group galleries, and more.
6. WP Super Cache
Generates static html files for dynamic blogs. It helps to serve the html file instead of processing heavier PHP styled scripts.
7. Google Analytics for WordPress
Tracks your WordPress site easily with metadata, views per author & category, automatic tracking of outbound clicks, and page views.
8. WPtouch
Automatically transforms your site for mobile devices, complete with ajax loading articles and smooth effects for devices such as Android, iPhone, iPod Touch, Blackberry, and more.
9. Word Press Importer
Import posts, pages, comments, custom fields, categories, tags, and more from a WordPress export file.
10. Jetback by WordPress.com
Supercharges your self-hosted site with cloud power of WordPress.com
11. Fast Secure Contact Form
Provides the webmaster with the ability to create and add contact forms to WordPress. Emails can be sent to the sites admin, meeting requests, and an administrative panel for creating and previewing unlimited forms.
12. WP-PageNavi
Provides the wp_pagenavi() template tag generating fancy pagination links.
13. WordPress SEO by Yoast
Focuses on improving SEO with better content and a full optimized site.
14. Share Buttons by Lockerz/AddToAny
Helps people share, bookmark, and email posts and pages suing this service such as Facebook, Twitter, StumbleUpon, Google, and over 100 more sharing and social bookmarking sites.
15. WP e-Commerce
A free WordPress Shopping Cart Plugin that allows customers to buy your products, services, and digital downloads online.
16. Google Analyticator
Adds necessary Javascript to enable Google Analytics logging onto any WordPress blog, eliminating the need to edit your template code to start tracking. This plugin also provides several widgets for displaying analytics data in the admin panel or on your blog.
17. Yet Another Related Posts Plugin
Gives a list of posts and or pages related to the current entry, introducing the reader to other relevant content on your site.
18. TinyMCE Advanced
Adding 16 plugins to include advanced image, advanced link, XHTML extras, and more.
19. Sociable
Sets up a rating system on your blog, reminding readers to spread the word. You can select and customize features such as text, color, and length to ensure readers have an improved experience.
20. Really Simple CAPTCHA
Works with other plugins and originally created for Contact Form 7.
21. GTrans
Use Google translate to make your site available to the world.
22. WP to Twitter
Automatically posts to Twitter from your blog, using the URL shortening service to provide a link back to your post from Twitter.
23. Broken Link Checker
Monitors your blog for broken links, notifying you when any are found.
24. AddThis
Allows any visitor to bookmark and share your site easily across 330 popular services.
25. W3 Total Cache
Improves site performance and user experience via caching browser, page, object, database, minify, and content delivery network support.
26. BuddyPress
Allows users to sign up and start creating profiles, posting messages, make connections, create and interact in groups, and more.
27. WP-DB-Backup
Backup your core WordPress database tables in one database.
28. Smart YouTube PRO
A professional WordPress Video plugin that allows you to easily insert videos/playlists in your post, comments, and RSS feeds.
29. Redirection
Manages 301 redirections, keeping track of 404 errors and generally tidy up loose ends the site may have. Useful for migrating pages from an old website or changing the directory of your WordPress installation.
30. WP-Polls
An extremely customizable way to operate pools by templates and css styles with tons of options to choose from.