Building relationships is the key component of any successful business. In order for a customer to build that relationship with any given organization, they need to feel like they've been engaged. There must be an adequate level of support available for those who need specific help, yet a comprehensive self-service system that can help users find what they need on their own so that frustrations are minimized.
With Zendesk, you'll get the cloud-based software you need for better customer service. Maybe you've looked at Zendesk already and decided it isn't for you or you're shopping for some alternatives? Here are 5 alternatives that could help you get an even better deal!
What you'll get with Desk.com is a streamlined GUI interface that makes it easy for anyone to manage their customer service options online. It is a scalable option as well, so you won't have to worry about integration costs of your business is growing. The real benefit is the user interface that is graphics-based so that people can quickly navigate to where they need to be. From a UX/UI standpoint, there may not be a better to make your side of the equation easily understood so that your customer isn't sitting at their computer, getting frustrated.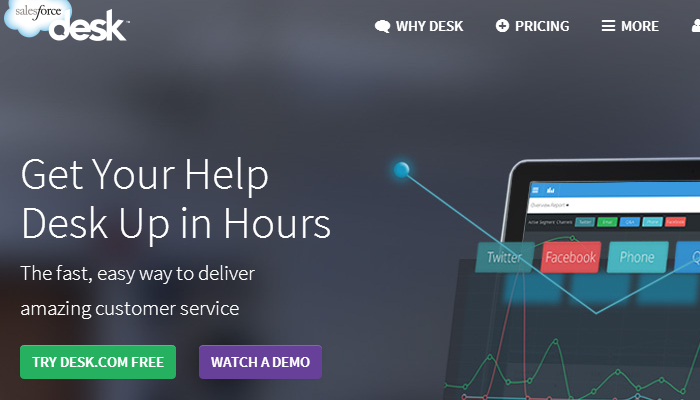 The nicest component of Freshdesk is the fact that your agents can manage, update, and assign tickets straight from their e-mail instead of through a complicated help desk solution. Support tickets can be replied to through e-mail as well and conversation threads or extensive e-mail chains can be quickly handled straight from the mailbox. There's also a useful reporting interface that will let you automate, yet still keep the personal touch evident throughout the entire process.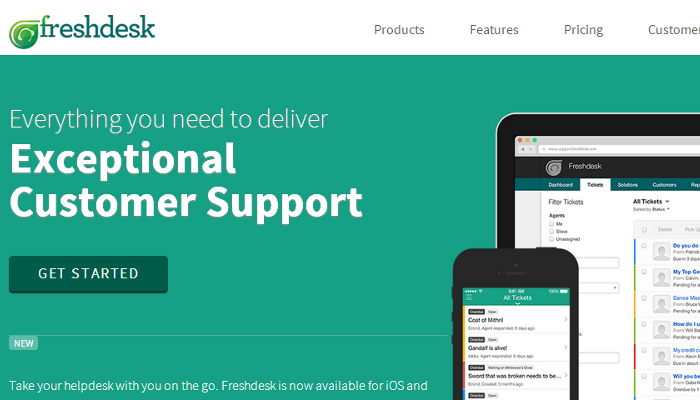 Instead of a cookie-cutter system of support, Zoho provides you with a completely customizable solution that lets end users configure their platform without needing any programming. This makes it a lot easier to achieve 100% implementation and ultimately maximize the user experience that people have on a website. Workflows can be configured, fields can be customized, and there are many other templates for e-mails and web forms that will help you make sure that everyone is on the same page, every time.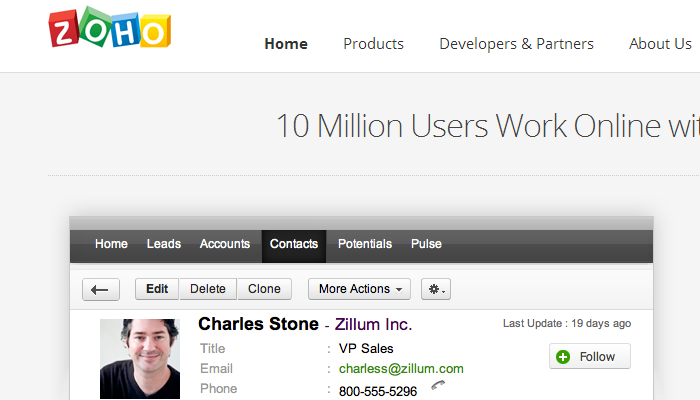 If you're looking for a solution that is geared towards the small business owner, then this established help desk solution can help you deliver the right level of customer support. It's also scalable, which means you can grow into a large corporation and still effectively utilize this solution. You get real-time monitoring of your customers, a live chat option with a myriad of features, and easy ticketing solutions that are fully integrated with your e-mail. As an added bonus, escalation rules are fully automated so no customer slips through the cracks.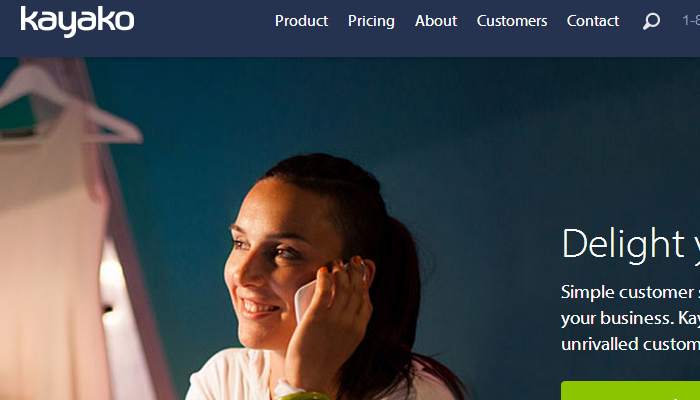 One of the lesser known programs available on the market today, you'll get the in-depth reporting and automatic tools that will make your help desk easy to use and navigate through. The community forum is helpful for questions with the program and merging tickets with this system is a breeze. CRM integration is available and queues can be effectively personalized.