We have come up with a list of the best boutique slogans ever made. These incredibly catchy boutique slogans are from existing boutiques who have nailed their slogans. This will give you plenty of good slogan examples to act as inspiration for coming up with your very own.
A center for a self-improving image.
A charmed life.
A fashion destination.
A gift they will love.
A model's world.
A modern boutique with vintage charm.
Act now to help.
Addicted to fashion.
Addicted to glamour.
Addicted to style.
All the right stuff, for all the right people.
All things bright and beautiful.
Always fresh, Always bold.
Be amazed at the savings.
Be Exclusive.
Be exclusive. Be Divine. Be yourself.
Be unique. Be healthy. Be happy.
Be you.
Be your beautiful best.
Be your own label.
Beautiful life, fashion style!
Beauty boutique for Beautiful people.
Beauty is everything.
Beauty to the eyes.
Because you're a shining star.
Big smile. Big gift
Big value, big smiles.
Boutique to you.
Bringing out the star in you.
Buy less, choose well.
Classy from head to toe.
Couture for real.
Couture for the bride.
Creating style everyday.
Dangerous fashion, serious style.
Dare to be Divine.
Designed for parents, fit for baby.
Designers we love.
Different is beautiful.
Dress how you want to be addressed.
Dressing is a way of life.
Elegance designs sure to fix.
Everyone can be a little green!
Everything for baby's world.
Experience life with color.
Explore your true style.
Explore. Nurture. Inspire.
Express yourself.
Fall in love and be amazed.
Fashion as unique as you are.
Fashion is a style of life.
Fashion is an instant language.
Fashion is my drug.
Fashionista Avenue.
Fashions fade style is eternal.
Feel at home and be yourself.
Feel good with us.
Find Your Inner Diva.
Flight into fashion.
Fun and fashionable.
Gentle choices for eco friendly families.
Get ready for your pageant.
Good price to look great.
Growing children. Naturally.
Growing with style.
Handmade. Vintage. Local.
Have you met fashion?
Helping you become the belle of the ball.
Helping you with those first few steps.
Here comes the sun.
High End Product, without the high-end price!
High Fashion. Fantasy Prices.
High fashion. Higher value.
High standards for conscientious families.
Into the spring of things.
Let fashion reign!
Life is a party, dress like it.
Life is too short to wear boring clothes.
Life isn't perfect but your outfit can be.
Look Your Best, Feel Even Better From Head To Toe.
Love life. Love fashion.
Lowest prices guaranteed!
Making life easier.
Making life stylish, unique, fun.
Master style, live hot.
Modesty with Style.
Mom's little secret.
New arrivals are everywhere.
New Stylist. New Life. New You.
New Year. New Start.
Not only looks better, but just is.
On the Cutting Edge of Fashion.
Only the Best Will Do.
Our fashion is out of this world.
Our Strength is our Beauty.
Paint it black.
Passion for fashion.
Pick a petal, find some fashion.
Pure and natural from the very start.
Safe. Natural. Organic.
See the latest in women's fashion.
Setting Trends Daily.
Shop the world's best boutiques.
Shop Your Style.
Something for everyone.
Stay beautiful.
Stylish. Practical. Innovative.
That's why everyone is looking at you!
The bride side of life.
The feminine feel.
The finishing touch.
The Home for the stylish you.
The House of Style.
The language of love.
The layering shop.
The most unique boutique in the area.
The Stylist's Choice.
The trendsetters closet.
This is My generation.
Together, we will go further.
Transition from fitting in to standing out.
Trendsetting Style.
True elegance is simplicity.
Try it, wear it, love it.
Unique clothing, shoes, and swimwear.
Unique, Stylish, New.
Uniquely You.
Unlock the Goddess in you.
Urban. Natural. Simple.
Vintage clothing and altered apparel.
Walk in and Claim Your Style!
We are the store with the pink door.
We find the deals. You get the clothes.
We got all your bridal stuff here.
We put style and trend in your hips.
We service you for free!
We'll Get You to The Church on Time!
Wear it, love it.
Welcome home.
What we love.
Where dreams come true on any budget.
Where Girls Go to Play.
Where shopping is child's play.
Where smart families shop.
Where the stars shop.
You should always feel pretty.
You will not find this anywhere else.
You'll be back just give it time.
Young. Fresh. Hip.
Your fashion Defines you.
Your neighborhood style.

The Greatest Boutique Names of All-Time
Mrs. Mannequin
Sweet Pea Boutique
Angelic Threads
Ever After Boutique
Jealous Tomato
Hem & Thread
Clothing Palette
Apple Park
Lovestitch
Moonflower
Go See the Rest of the Greatest Clothing Boutique Names of All-Time
Go here to see some more slogan examples and find out the perfect slogan formula for creating a catchy slogan that brings in more customers.
Here are Some of the Latest Clothing Boutique Statistics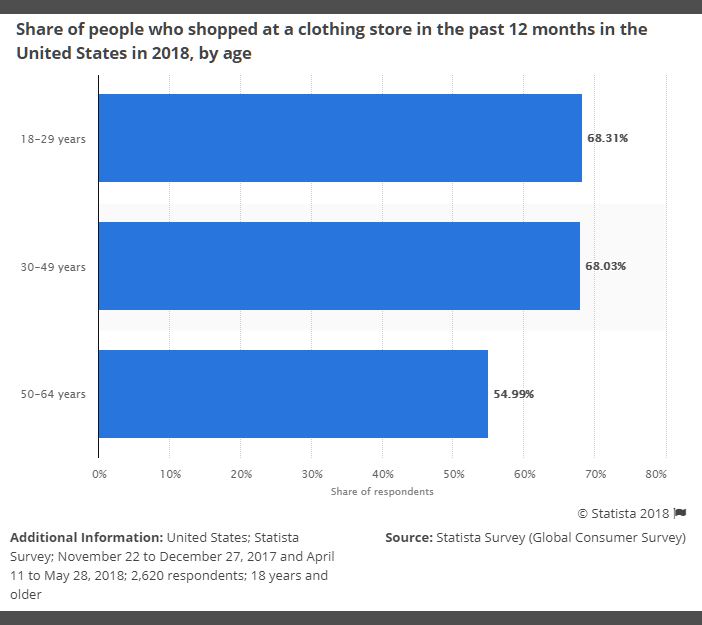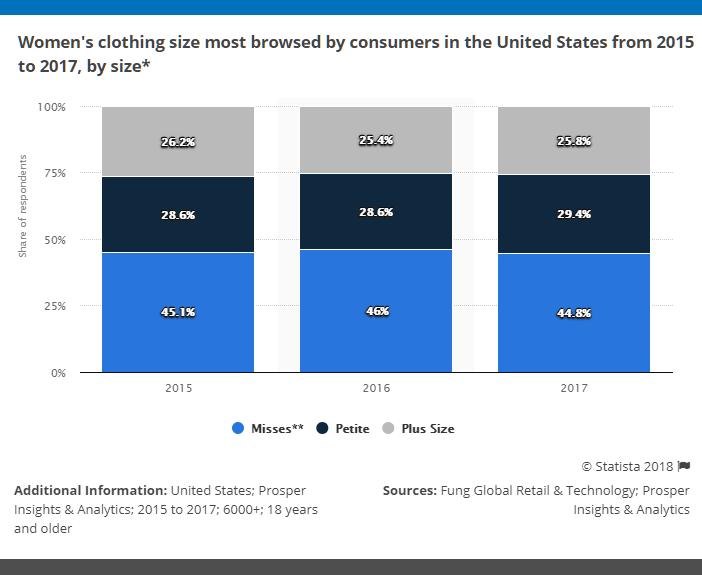 Small businesses account for over 50% of the United States GDP. To market your local boutique, be sure to take a look at the following infographic of statistics from changing trends in the retail industry. Almost 30% of consumers say they purchase products based on brand name with over 18 million mobile users purchasing through their mobile device.