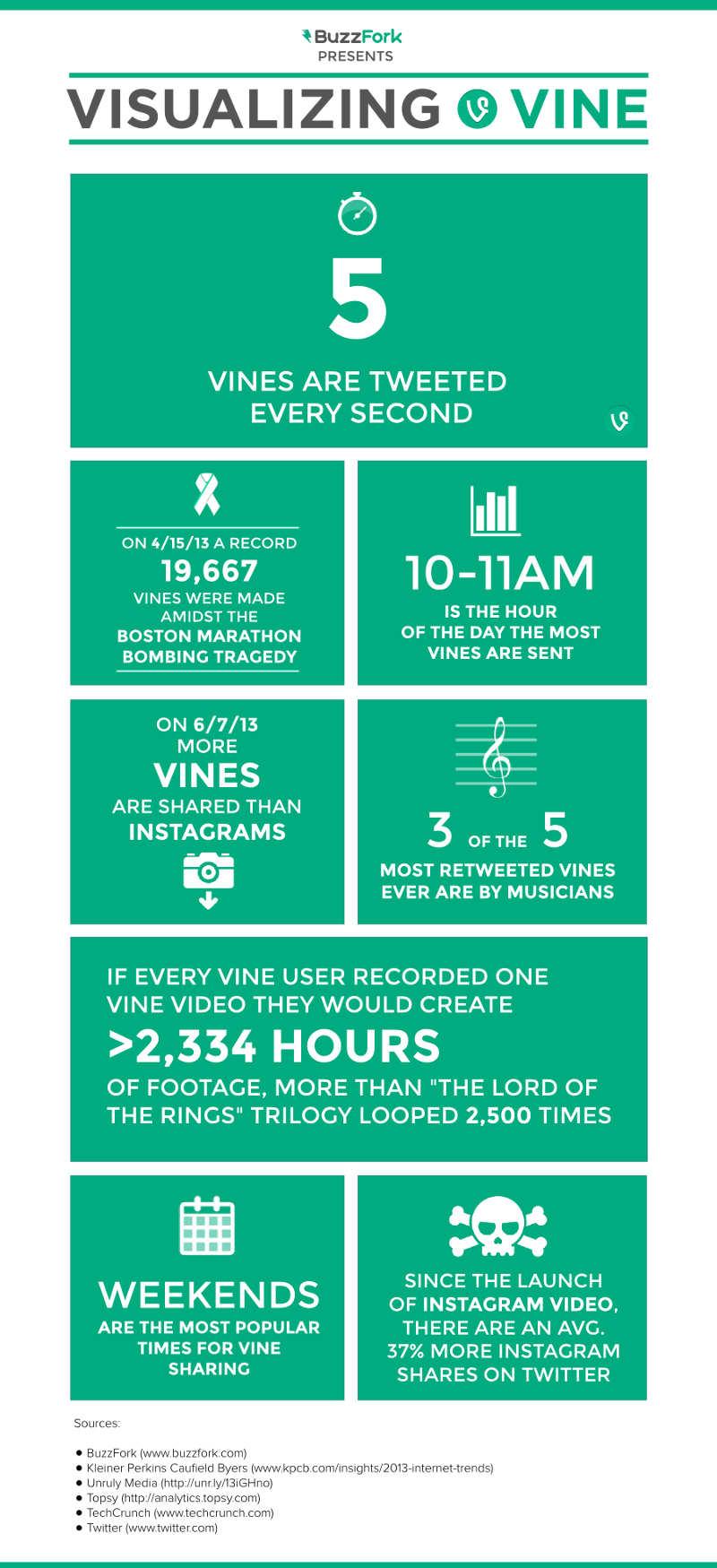 Using Vine And Twitter Effectively
Vine is a newer app that allows you to post looping video on Twitter. Vine works with all operating systems for computers and phones. For those who do not know a looping video is a short (10 second) video that can be replayed over and over.
So what can you use a video on Vine for? It is simple for promotion. Promote your personal experience, a unique happening at your business, or a public emergency.
Suppose you are at a concert and see one of the most spectacular or infamous performances ever known. Vine lets you use your phone to record the moment and be the first on Twitter to show this video. This type of experience can do worlds of good for your personal exposure and promotion if you are a band or musician.
On a more serious level, you could be the first to see, video, and tweet a disaster or news event. Not only could this video tweet help other people avoid injury or even death but it could make you world famous.
You need to remember the video limitations of Twitter as far as size and adjust your video transmitted through Vine accordingly or let Vine do the job for you. Vine is free so why not use it.
Vine is rapidly becoming the go to source for on the spot citizen reported news, events, and entertainment.
More than five vines are created every second. Almost 20,000 vines were sent by people on the spot during the recent Boston Marathon terrorist attack. More people use Vine to share concert video, music clips, and the newest stage antics of their favorite musician than any other app.
Vine is the go to place for seeing video made by your favorite musician. Over 60 percent of retweeted vine posts are made by musicians. Well known artists, up and coming new bands, and those just hoping for stardom use Vine to get their sound out there to the biggest audience on the net at Twitter.
The insiders that follow the best promotion strategy say that Vine beats out Instagram in the number of videos uploaded to Twitter. These in the know nerds claim that the best time to Vine tweet is between 10 and 11 in the morning (that means a.m.) and that the weekends are the most popular time for your average person to upload a video with Vine.
The Vine idea is really simple. A free phone app that lets you capture real time video and tweet it just as soon as you get it.
The promotion value of Vine is the tremendous capacity to reach a gigantic audience when your video goes viral and gets retweeted by multiple users all over the world.
Vine and the right video can make you famous. You do not have to be a news pro or a music pro, you just have to be able to capture that breath taking ten second clip that sets the world on fire and let Vine help you promote that video as quicker than any other video sharing app or platform.