No matter the size of the accomplishment, reaching a goal you set out to do is considered a success. The below listing of congratulations on your accomplishment quotes serve as a perfect variety of celebratory messages you can share with your friends and family. Some of the largest accomplishments a person may reach during their lifetime is graduating from school, getting married, having a child, landing their dream job, or reaching a career milestone. These quotes are intended to help inspire your own unique and personal message.
Congrats on your fabulous victory. I always knew you are different from others. Your achievement is truly commendable so keep up the good work. Congrats again.
Congratulations for your fabulous victory. You deserve it every bit. Aim for the stars.
Congratulations on your achievements. You have made us all proud. Great job, keep it up.
Congratulations on your success. You have made us all proud. Keep up the good work.
Congratulations. I wish and pray that you always succeed in whatever you do.
Congratulations. There's your reward for all the hard work you put in. Enjoy every bit of it.
Congratulations. Your hard word has finally paid off.
Dreams seldom materialize on their own.
I am so happy that you made yourself and your parents proud. Keep it up. Congratulations.
If Oscars were given for a job well done, I'd nominate you. Congratulations for your fantastic achievement.
If you can't do great things, do small things in a great way.
It is a success, you truly deserved. It is an achievement you have truly earned. I congratulate you on your success and wish you all the best for your future. Well Done.
It is amazing what you can accomplish if you do not care who gets the credit.
It's a pleasure to work with someone who knows how to make a friendly and inspiring work environment. I'm glad that a position opened up for you that is a great next step in your career.
Only those who attempt the absurd can achieve the impossible.
Only those who dare to fail greatly can ever achieve greatly.
Success is the ability to go from one failure to another with no loss of enthusiasm. Congratulations.
There is no limit to the amount of good you can do if you don't care who gets the credit.
There is only one thing that makes a dream impossible to achieve: the fear of failure.
Those who believe they are exclusively in the right are generally those who achieve something.
Try not to become a man of success but rather to become a man of value. But still, Congratulations.
Well done. You are destined to make it big, you just didn't know it. This recognition is surely deserved and will give you an opportunity to spread your wings.
With knowledge in your hands and an open heart, you were sure to find success in your efforts. Congratulations.
You worked hard, you deserve it, you have got it. Please accept my congratulations on this wonderful recognition of your merits.
Your dedication, enthusiasm and insight are really inspiring. I wish you many years of great achievements.
You've worked hard to achieve this promotion, but your efforts were completely worth it. Now one of your great desires became real. Wishing you best of luck in your new capacity.
The following infographic provides the key tools needed for leaders in the workforce that want to obtain success. Some of the most important characteristics needed are leadership, adaptability, and collaboration. Having the ability to critically think and communicate clearly are vitally important to your career success and functioning in the workplace everyday.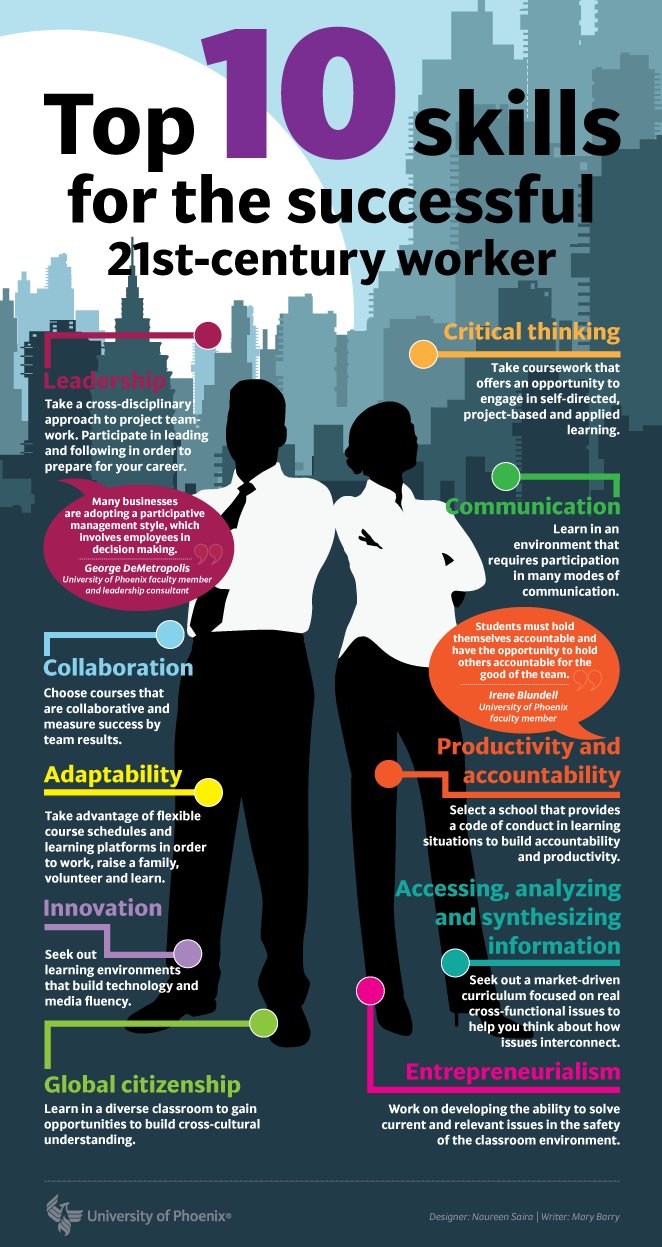 Here our most popular
message posts
that cover just about every occassion.