We have compiled a list of the 51 best nail salon slogans of all-time. These catchy nail salon slogans will help inspire you to come up with a great one of your own.
A Brush of Perfection.
Adding Care to Your Nail.
Be Beautiful.
Be Bold. Be Beautiful.
Be Center of Every Occasion.
Beauty Salon for Nails.
Beauty, Delicacy, Charm.
Being Beautiful
Clean. Chic. Creative.
Color Your Life, Polish Your Toes.
Colouring Dreams
Come, Relax, and Enjoy.
Create Your Style with Us.
Defining Beauty with Style.
Do Come and Experience.
Extravagant, Friendly Nail Service at an Affordable Price.
Feel Good About Being Beautiful.
For a Modern Woman.
For your Finger Shines.
From Tips to Toes, You are Beautiful.
Full of Nature.
Giving Shine to Your Style.
Helping You Look Good.
If the Color Fits, Wear it.
Indulge in Serenity.
Indulge in your Shine.
It's More Than Just a Nail Appointment.
Look Good. Feel Good.
Love Your Nails.
Manicure by Day. Diva by Night.
Nail Art is Fashion Art.
Nail your Occasion.
Nailed that Look.
Never Fade Away.
Polish That Spark Your Style.
Polished to Perfection.
Redefine Your Nail Beauty.
Relax. Unwind. Indulge.
Shine from Hand to Toe.
Simply the Best.
Spa Time for Your Nails.
Spoil Yourself Every Once in a While
The Experts in Mani's and Pedi's.
Time to Treat Yourself.
We Want to Nail your Toes.
Welcoming Relaxed Atmosphere.
Where Beauty Begins.
Where Nails Meet Art.
Where Style is Created.
Where Your Nails go to Party.
Your Nail Specialist.
Go See the Greatest Nail Salon Shop Names of All-Time
Nail Salon Statistics Every Owner Should Know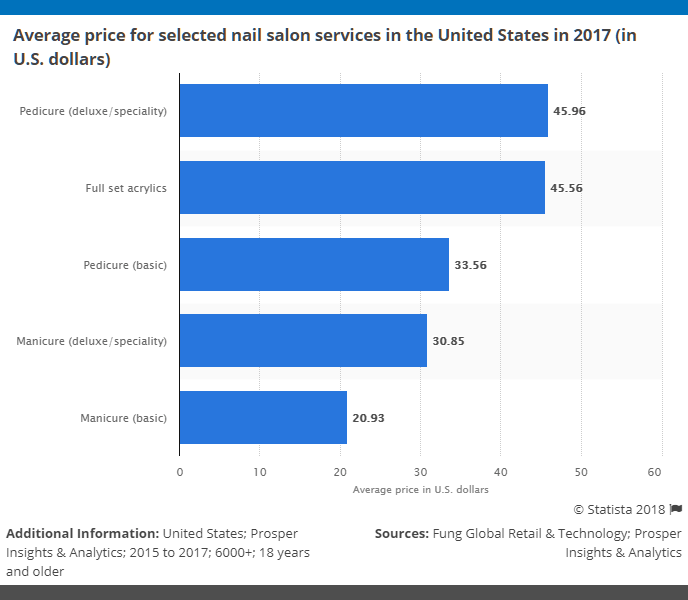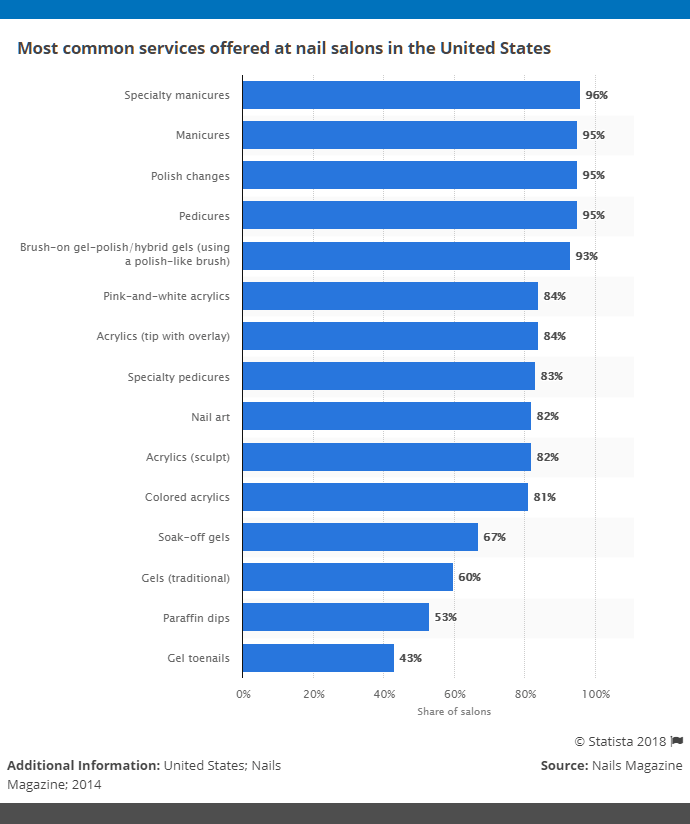 The following video outlines the necessary skills and strategies you will need to successfully run a nail salon. Many of these inspirational tips will provide you with the necessary encourage to make it through the next step.