With a return of $40 for every $1 invested, email marketing still has the highest ROI of any marketing medium. There is little doubt that we need to be spending as much time as we can to optimize every email that is sent out.
The big question is what should you spend your time on?
The two most important metrics of email marketing are the open rate and click through rate. Out of the two, the open rate reigns supreme. You have to get the opens before you can have a chance of getting the clicks.
Before we go any further… Let us take a look at some eye opening statistics on what is going on inside the email boxes of your subscribers.
Lemonly did a study that found a typical email user will receive 147 email messages each day. On average, 71 of these messages are deleted in a matter of five minutes.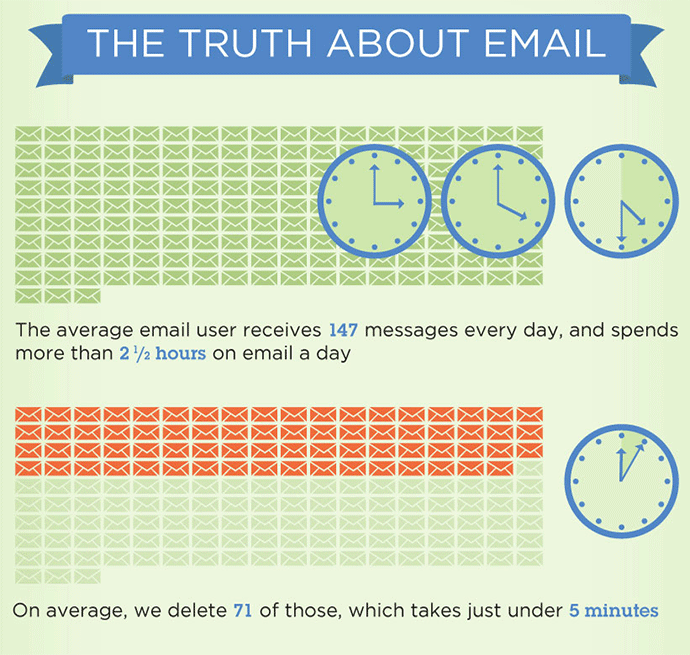 If we look at just marketing emails, then it gets even more interesting. ReturnPath identified that the average consumer will get over 500 marketing messages each month. They will open less than 7% of those emails.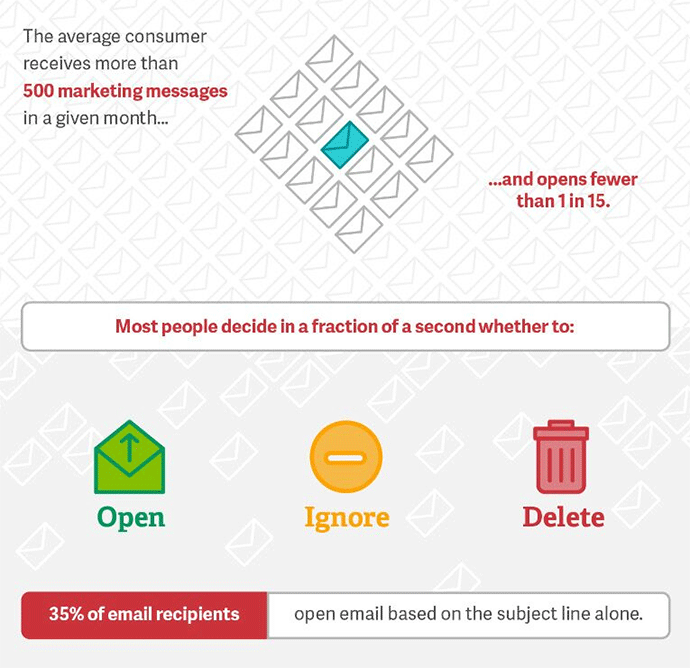 With all of this competition, it is imperative that you have a subject line that compels your subscribers to open your email.
In my experience of running an email marketing company and in managing my own email list for my blog, I have researched and tested almost every subject line tactic in existence. Today, I am going to summarize all my experience into twenty one tips for creating irresistible subject lines.
Are you ready to double your open rate?
Let's get right into the tips.
#1 Create Your Subject Line Before Writing The Email To Set The Tone And Topic
The subject line of an email is a simple after thought for most people, but it shouldn't be this way. When you spend the time to create a thoughtful subject line it helps you to set the tone for the entire email and keeps you on track for what you are writing about.
#2 Write Many Different Subject Lines And Then Pick The Very Best One
Just like you do with blog titles, you should write many different email subject lines. Once you write them all, you can go through and choose the very best one. This ensures that you are writing it to the absolute best of your ability.
I suggest writing seven variations of subject lines for every email that you send out. If you want to take it a step further, then A/B test your top two choices. The best practice for A/B testing subject lines is to send each subject line to 5% of your email list. If you have 100,000 emails on your list, then you will send your A/B test to 10,000 emails. Subject line A will go to a set of 5,000, and subject line B will go to the other set of 5,000. The subject line with the most opens will be sent to the remainder of the your email list.
GetResponse revealed the results of Marketing Sherpa's email marketing benchmark survey. One part of the survey asked email marketers which elements of an email they A/B test the most. The subject line was easily the most tested element. 86% of email marketers said they implement A/B testing of subject lines in their email marketing strategy.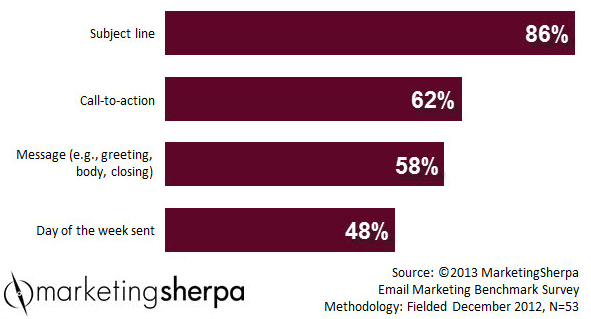 #3 Don't Use All Caps To Gain Attention 
Using all caps in the subject line will surely gain the readers attention, but not in the way that you want to. It comes across as very pushy and rude. All capitalized letters is the internet equivalent of yelling at someone.
A survey by MarketingLand found that 65% of participants thought ALL CAPS SUBJECT LINES were unacceptable.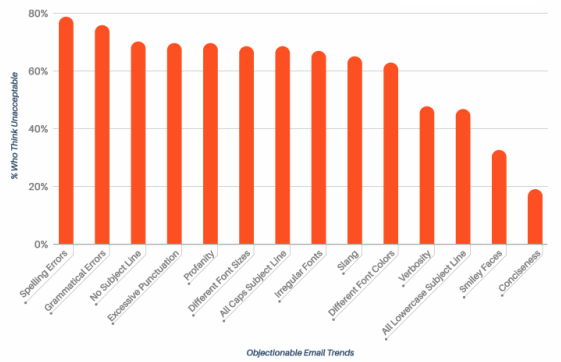 #4 Keep It Short And Sweet So That The Entire Line Will Show
A subject line for an email should be very short and straight to the point. The majority of subject lines will be cut off at 60 characters, while mobile typically only shows 25. Keep it between 6 and 8 meaningful words.
Litmus published the statistics of a study by the email marketing company MailerMailer. They found that subject lines between 28 to 39 characters had the highest click through rate. While the 4 to 15 character subject lines had the highest open rate, their click through rates were almost 25% lower than the 28 to 39 character subject lines. This implies that the ultra short subject lines do not effectively convey what is within the body of the email.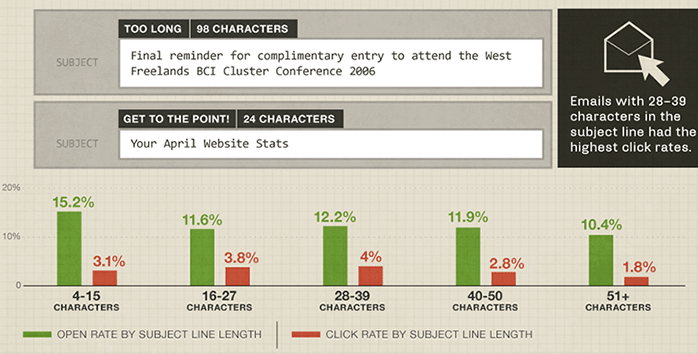 #5 Pose A Question To Your Reader To Engage Them Quickly
That little question mark is a powerful thing when it comes to email subject lines. Readers see this and instantly feel the need to read the question. This greatly increases the chance that they will open and read the email.
A few good examples of subject lines with question marks are…
Who Are The Top Paid Bloggers?
What Was the Most Tweeted Tweet for 2015?
Are You Ready for More Blog Traffic?
Venture Beat's research study found that the mere presence of a punctuation mark increases the open rate by 9%. The question mark had the biggest impact on open rates, with a 44 percent higher open rate than the exclamation point.
#6 Avoid Using Common Spam Words To Ensure You Do Not Get Put In The Junk Folder
There is a pretty long list of words that you should avoid using in your email subject lines. These are words that are automatically filtered as spam. Email servers use this to better serve the users and to weed out irrelevant emails.
The most common spam trigger words to avoid in your subject lines are…
100%
Act Now
Affordable
Amazing
Gift
Offer
Deal
Info
Information
Requested
Obligation
Order
Save
#7 Provoke A Sense Of Urgency By Making People Feel Like They Will Miss Out
If you make people feel like they will miss out on something great, they will instinctively want to be part of the excitement. Using words like "limited time" will make people scared that they are being left out, and increase the effectiveness of the email.
Here are three examples of how to use urgency in a subject line…
Last Day to Get 50% Off
24 Hours Before Cart Closes
Still Time to Get the Special Discount
ReturnPath's subject line study found that keywords posing a sense of urgency increased the open rate by 15%.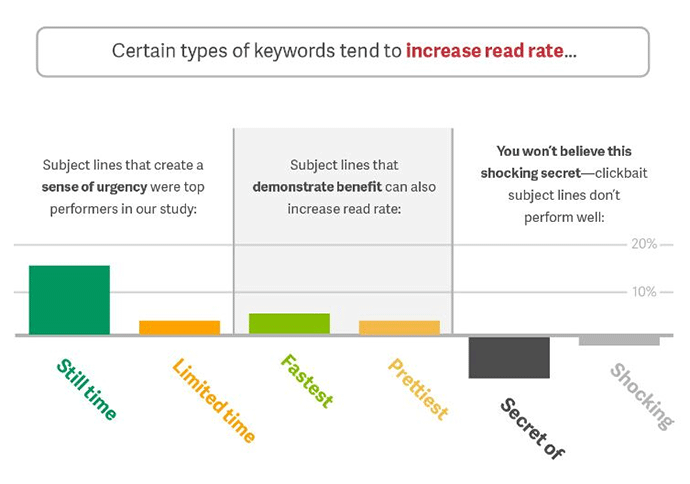 #8 Make It Clear If You Need A Quick Response 
When people are going through their emails, they are trying to see which ones they need to read and respond to quickly. Make it easier for them by putting "please reply" or something else to communicate the need for a response, in the subject line.
Here are a couple of subject line examples using this tactic…
Let Me Know By The End of The Day
Please Give Me a Yes or No Answer
Take a Moment to Quickly Reply
#9 Tailor It To The Person You Are Sending It To In Order To Make It More Personal
When you are sending emails to a large amount of people, don't just copy and paste the exact same words into the subject line each time. People want to see something personal, so they know that it is truly relevant to them.
This technique works best when you are manually sending out template based emails through your personal email account. You can pair your base subject line with a custom word that personalizes the subject line to each recipient.
A few examples of personalized pairing of a base subject line would be…
[Insert Their Company Name] Could Really Use This
What [Insert Their Website] Is Missing
Being the Best Realtor in [Insert Their City] 
MailerMailer conducted a study to find out how personalization of emails impacted open and click through rates. They found that the emails with both subject line and email message personalization had a 300% greater click through rate than emails that only had subject line personalization.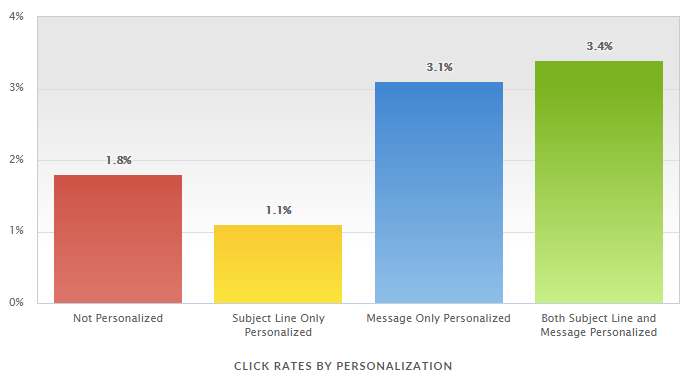 The takeaway from this finding is that you do not want to stop your personalization at the subject line. If your subject line mentions their company name, then you will also want to mention their company name in the body of the email.
#10 Use Controversy To Bring Out An Emotional Response From The Reader
If you can tie your email to a controversial current event, then do it. These types of subjects lines see quite a bit of engagement and opens because it hits an emotional string with people. It peaks their interest enough for them to open it to see what it is all about.
Here are three great examples of how to use a subject line to bring out an emotional response…
Your Blog Sucks… Here's How to Fix It
Nobody Wants You and This Will Change It
You Don't Know What You Are Doing, I Can Help
#11 Use Numbers And Lists Because It Is Easier For The Brain To Process
Email subject lines are a lot like blog titles, and many of the same properties apply. The use of numbers and lists is one that works very well with emails. Including numbers in the subject is easier for our brain to process and draws the eye directly to it.
Here are a few good examples of numbered subject lines…
11 Ways to Explode Your Email List
17 Incredible Email Marketing Tips
7 Productivity Secrets from Billionaires
#12 Don't Be Afraid To Use A Little Humor To Stick Out From The Crowd
Email subjects don't always have to by dry and dull, you can use some humor in them as well. Come up with something witty and funny to use as your subject line. It will draw attention and interest to your email like these subject lines effectively did.
Deals That Make Us Proud (Unlike Our Nephew, Steve)
Baby Got (Feed)back
Everyone Hates The Boss. Learn How to Smile Through It.
MarketingLand surveyed 1200 people, and 60% found humor acceptable throughout an email.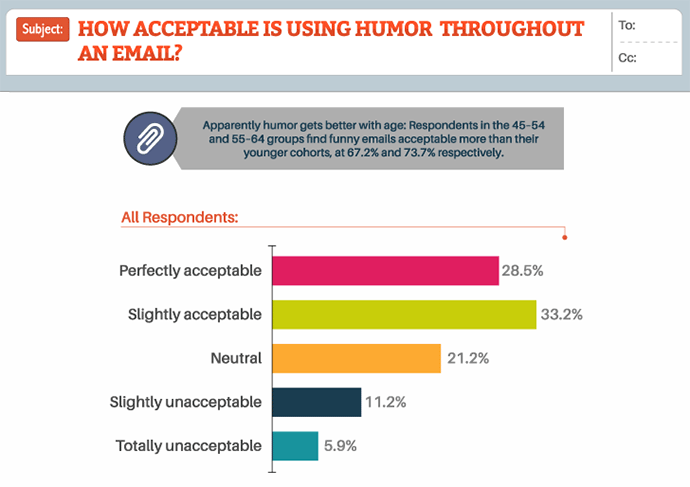 #13 Keep The Tone Of The Subject Line And The Tone Of The Email The Same
If you make a subject line very informal and personal, make the email the same way. When you go from a fun and social subject to a very corporate and cookie cutter email, then it can be confusing for readers.
#14 Avoid Using "Cheap" and "Free" in Your Subject Lines
MyCustomer revealed the results of a subject line study by Adestra, which found that the words "cheap" and "free" reduced the open rate by over 24%.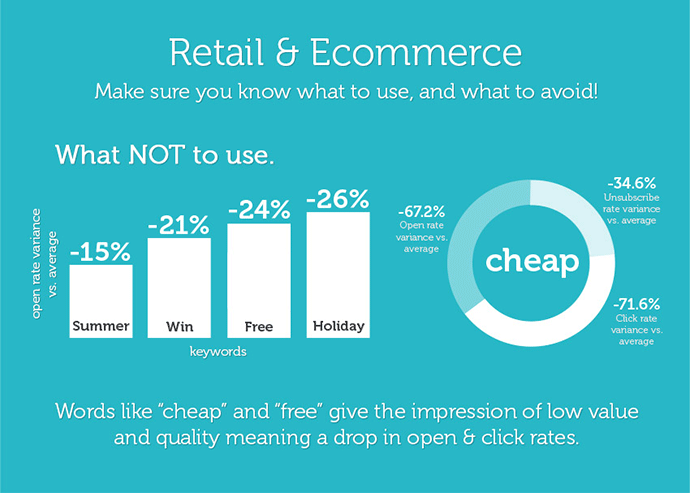 #15 Sign Up To Receive Competitors Emails To See How They Do It
Everyone has a junk email that they use to sign up for promotional items. Use yours to sign up for the email lists of your competitors. This will give you an idea of exactly how the other companies are doing it, and what seems to be working for them.
#16 Create A Level Of Curiosity For Your Readers To Peak Their Interest
Creating a subject that induces curiosity takes talent and time to perfect, but they are very effective once you do. Give the readers a small piece of information that will excite them, this will cause them to be much more likely to open the email.
These three subject lines do a great job of inducing curiosity…
Can You Believe How Fast We Grew Our Business
He Made $10 Million Doing This One Thing
This Content Marketing Tactic Tripled My Traffic
#17 Don't Try to Make it Look Like a Reply or Forward
I get around 30 emails every week using this tactic. I never open any of them. If I were tricked into opening one, then I would flag it as spam.
Adestra's yearly email study identified that the click through rates on emails using this tactic were astonishingly lower than the average. The reply subject lines had a 42.6% lower click through rate, and the forward subject lines had a 60.9% lower click through rate.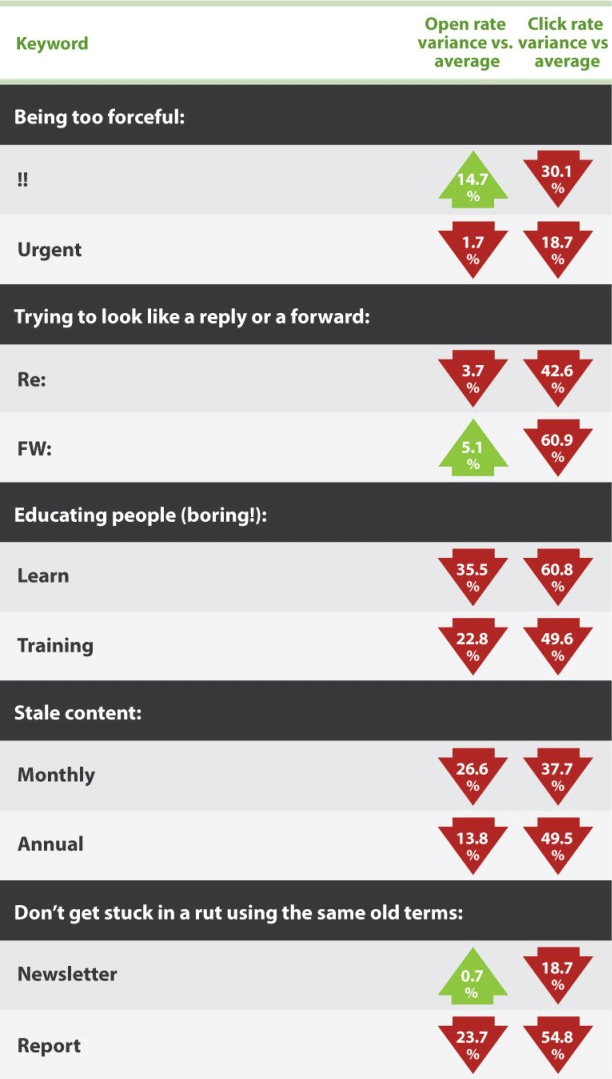 #18 Don't Use The Same Tactic Over And Over Because It Will Quickly Lose It's Power
If you figure out a type of subject line that brings you great results and seems effective don't use it over and over again. Your readers will begin to notice that the subject is always the same style, and that one powerful tactic will surely lost the power that it once held.
Come up with a list of your most effective subject line tactics and rotate through them with each email you send out. If you keep 30 days between using the same tactic, then you will see virtually zero fall off in the open rate.
#19 Use A Form Of Call To Action To Increase Subject Line Effectiveness
People love to be directed as to what they should do. If you use a clear and concise call to action in the subject line of an email, then many people will feel compelled to oblige.
These three examples illustrate exactly how to use a call to action in the subject line…
Order Now Before Time Runs Out
Sign Up to Get Full Access Today
Get Your Free Blogging Course Now
Howling Mad revealed that when it comes to testing subject lines email marketers spent the most time testing different call to action phrases.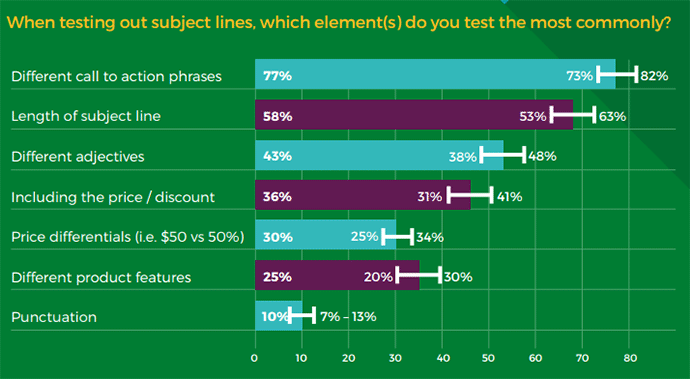 #20 Use The Words "You" And "Your" To Speak In A Direct Manner To the Subscriber
When you use the word you or your in the subject line, people instantly feel like you are speaking directly to them.
Here are three subject lines that adequately implement you and your into the copy…
5 Strategies to Improve Your Open Rates
Your Blog Could Definitely Use This
9 Email Marketing Tips You Need to See
#21 Optimize the Snippet Text Preview that Directly Follows The Subject Line
As we all know, there is a few brief words that are previewed right after the subject of the email. Use this to enhance your subject line, rather than render it useless. Make sure that these few words are interesting and will draw the attention in even more.
The best analogy to the subject line snippet text relationship would be the meta title and the meta description that are used to optimize your blog posts for Google. The meta title is the equivalent to your subject line, and the meta description is comparable to the snippet text.
Design your snippet text to tease your subscribers into reading more.
Subject Line
How This Simple Teacher Became a Millionaire
Snippet Text
In less than six months, Jason made over $1 million by…
The most effective snippet text uses a partial sentence that is congruent with the subject line and stops right before it delivers the goods.
ExactTarget found that less than half of major B2C brands optimize the subject line snippet text.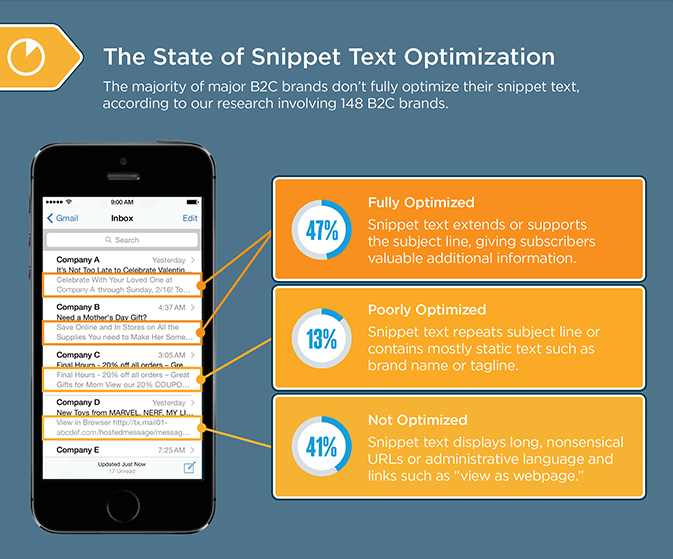 Before I wrap this up, let me leave you with one simple strategy for coming up with great subject lines. Everytime you open up an email that is from a company or a blog, then take a moment to drag it to a special folder labelled "good subject lines." This will allow you to build up a nice list of the most enticing subject lines to hit your inbox. You can use these for inspiration whenever you are running low on ideas.
We covered alot here today. I want you take action on implementing, at the very least, a simple subject line strategy into your email marketing.
The next time you sit down to write a subject line take a moment to…
Set a Countdown Timer for 10 minutes – This will condition you to take your time and not just jot down the first six words that come to your mind.
Brainstorm – Come up with at least seven different quality subject lines for each email that is going to be sent out.
Narrow Down to the Final Two – Choose your top two subject lines from your brainstorm list.
A/B Test – Let the best subject line win by completing an A/B test with 10% of your list. Then send the winner to the remaining 90%.
If you do this and apply what I covered today, then you will be three steps ahead of the 90% of marketers that do not have any strategy for optimizing their subject lines.
Watch Today's Masterclass Webinar, "

How I Got to 1 Million Monthly Visitors

," to Bypass the Waitlist for my Exclusive Course & Get Two Bonuses Worth Over $5000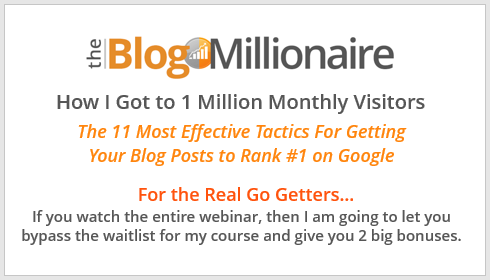 [mc4wp_form id="43544″]