LinkedIn Tips for Success
Many businesses of all sizes are really using LinkedIn to improve their customer base, their brand recognition, and more. But how can you do this more effectively? How do the most successful companies do this? Here, we will look at LinkedIn tips that can help you to reach more people more easily. Here, we will explore what the LinkedIn top companies happen to do in order to build their customer base, reach out to more people, and just help customers to better understand what you offer.
The specific characteristics of making the perfect LinkedIn status update and increase your outreach ability.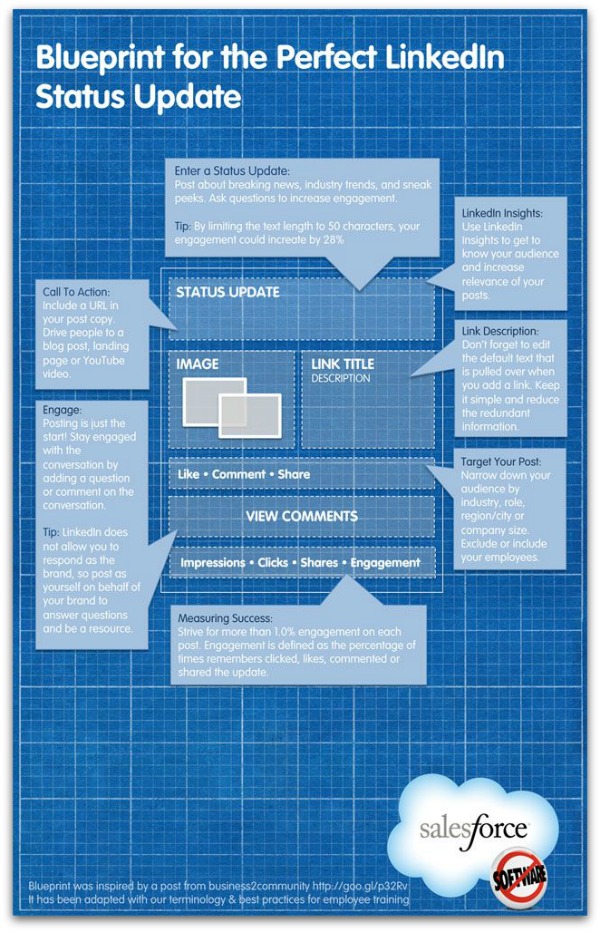 Branding Through Images
Use images to let people know about what your company offers, as well as the reach of your company. A great way to do this is to use a cover image that lets customers know about who you are and what you do. Try to design something that makes your company seem very vibrant and diverse. A great way to do this is to include a few numbers or statistics that are easy to understand to let your customers know what you are up to. Think about compelling images that you can put up when it comes to popular events, stories, and more.
Interacting With Your Customers
Every day, you should make at least one attempt to reach out to your customers. Over time you can use certain analytics in order to determine the ways that your customers interact with your company. Use those tactics more often. Ask others for lots of recommendations on the site. This helps you to reach a wider audience. Think about your customers before you post a story: will they find this compelling and fun, or is it just something that you like. Remember you are speaking for your company, not for yourself, through this page. Stop posting about how great you are. Instead, post great content.
Adding Products and Services
Another huge mistake that so many companies make on LinkedIn is not posting anything, at all, on their page about who they are, and the products or services that they offer customers. This makes it more difficult for your customers to find you. It may also make it very difficult for customers to want to write a review for your products. Adding these things to your page makes your business seem more legitimate and professional. You can even add pictures and very short descriptions for the various things you offer, or just an overarching description.