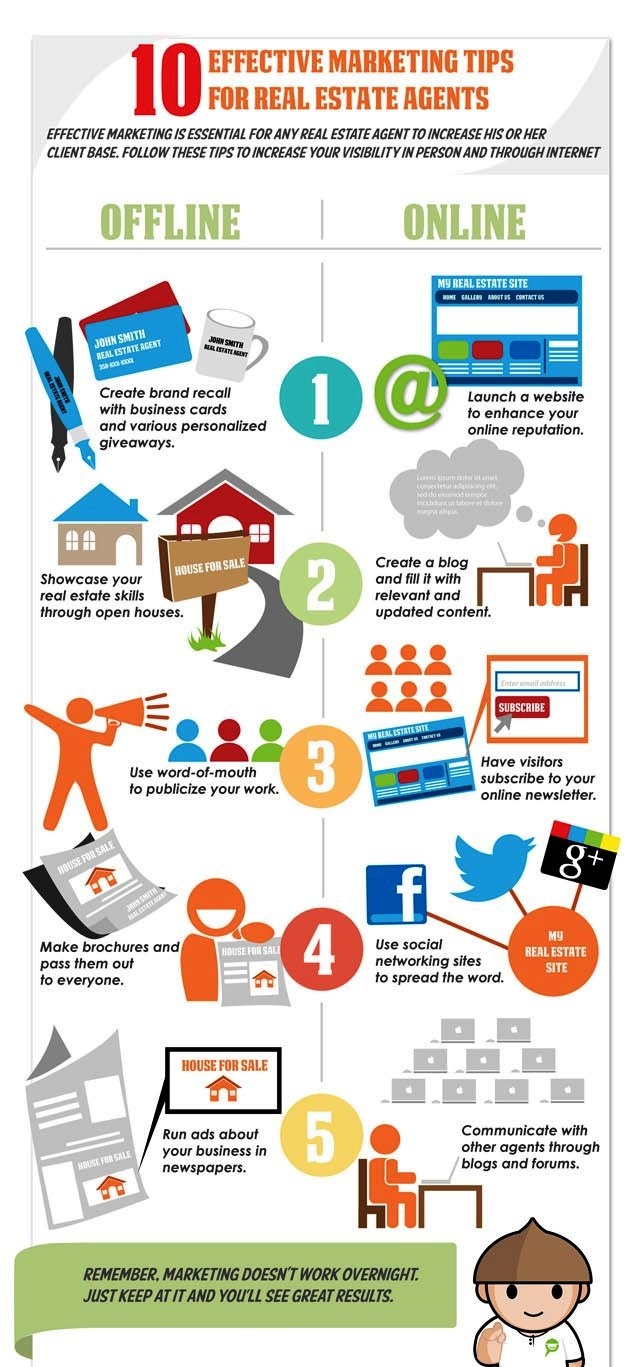 Most Recommended Posts:
Effective Marketing Tips For Real Estate Agents
Marketing yourself to your community is essential in obtaining a larger client base. After all, why would someone choose to work with you as a real estate agent if they don't even know that you are one? By using these effective strategies that are both online and offline, you'll be able to pull in a larger client base starting from day 1. Here's how to do it:
Start an interesting blog.
Blogs are a free and valuable way for potential clients to interact with you. When you've updated your blog with interesting information and then share it on social networks, you'll engage an audience, perhaps get some viral connections through the shares and likes of others, and start expanding your overall client base. It literally just takes one good post!
Create a brand.
How are most businesses remembered? Not by who they are or what they sell, but by their branding. It's this reason why so many real estate professionals underachieve – without branding, you're just another real estate agent amongst hundreds of thousands of others. With a brand that is spread across multiple platforms, you'll be more likely to be remembered.
Get subscribers.
Did you know that newsletters, either online or offline, can help to generate information about your listings and your local real estate market? The trick to creating a good newsletter is to make it less about sales and more about information. You could talk about how home prices in your area are rising, or how homeowners could add more value to their home with very little investment capital to do it. If you can provide value, people will remember you when it's time to buy or sell.
Interference marketing still works.
Though it can seem like a pain in the neck to distribute flyers door-to-door or make cold calls to people, this style of interference marketing is still an effective approach to building a client base. Of course this must be taken with care – people don't want you calling them about houses when they're eating a meal. Mailing brochures is also a viable option, but one that is more costly than simple distribution or phone calls are.
Utilize social networking sites.
Facebook, Twitter, StumbleUpon, Pinterest, and many other sites that are available today give you the chance to get your branding and information out there to people who want it. Some sites, like Google +, allow users to place you in specific circles based on what you do i.e. real estate. When they have a real estate need, they can look up their connections, find you, and then contact you about what their need happens to be.
Launch a user friendly website.
The reason why many websites today fail is because they don't provide a good user experience. A friendly website that is easy to use and provides valuable tools for people who are thinking about buying or selling real estate will go a long ways to establishing your brand in their minds. Keep in mind that any marketing effort is going to take time – stick with it, don't give up, and chances are you'll have the results you've been seeking in no time at all.