Here is a list of five great marketing magazines that you can get free subscriptions to: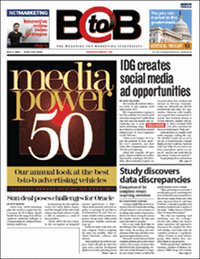 BtoB Magazine, the magazine for marketing strategists, delivers timely editorial on all disciplines of business-to-business marketing.
BtoB Magazine is the only publication dedicated to all disciplines of business-to-business marketing. In print, through enewsletters and at BtoBonline.com, BtoB Magazine provides more than 100,000 senior marketers, with the information and analysis they need to develop a winning integrated marketing strategy.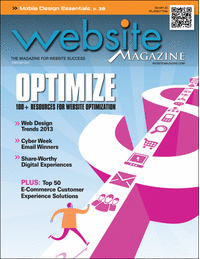 Website Magazine presents expert information on Internet success, providing a 360-degree view of all the Web essentials: search marketing, e-commerce, design and development, and trends in social media, local, and mobile.
Subscriptions include four quarterly issues, plus Web Success Update, daily newsletters with how-to tips and technology news, and the Web100 special issue via email. Issues are available in print, digital, smartphone, and iPad editions.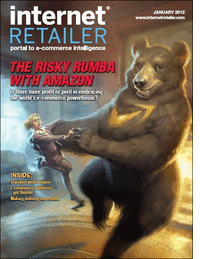 Internet Retailer is the first magazine devoted to reporting on the Internet revolution in retailing and today remains the only magazine on the market with this exclusive focus.
Internet Retailer is America's #1 source of information on e-business strategies for retailers and direct merchants. The magazine also covers exclusive reports on the competitive, marketing and operational trends in e-retailing. If you are a store-based retailer, a cataloger, a virtual merchant or an e-business provider, Internet Retailer provides the information you need to make the most of your use of the internet as a retail sales channel, multi-channel integrator or a tool for supply-chain automation.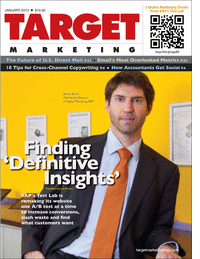 Target Marketing is packed with the latest know-how for the "go-getters" in the world of marketing.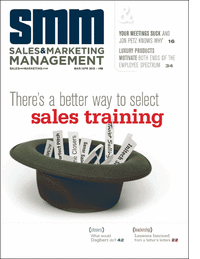 Sales & Marketing Management is published 6x a year and is the leading authority for executives in the sales and marketing field.
The magazine is written for sales and marketing managers who want to drive extra performance. Each issue contains feature articles on topics such as sales management skills; getting salespeople to set and reach goals; hiring for the long term; and motivating with non-cash incentives. Hear from frontline sales managers on how they are tackling real-life challenges. Get expert advice from nationally recognized sales trainers; marketing trends and research; and sales and marketing technology.