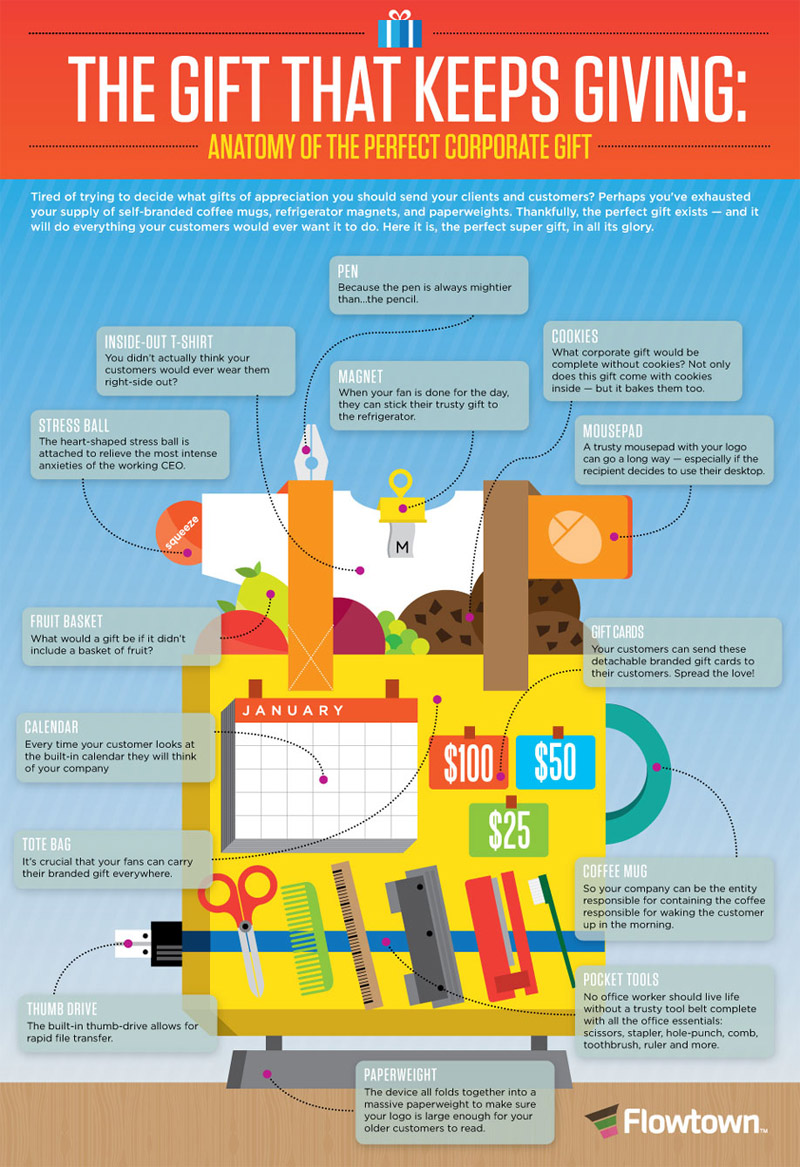 Finding it difficult deciding the ideal gift for your customers and clients?
Customized items bearing your business name and logo can be used as effective marketing tools or excellent corporate gifts. Choosing the ideal gift to show your appreciation to a valued client can be a tiring task. Use this list to find just the right gift to give to your prospects and customers.
– Pen. You can't go wrong with a pen. Everyone needs to use a pen at one point or another, so why not yours.
– Magnet. Used for sticking that important meeting date (or maybe a child's drawing) to the refrigerator. Either way it is used.
– Mouse-pad. There's nothing better than a mouse-pad with your cool logo on it. Sure, maybe it won't be used much, because of the overwhelming usage of laptops and tablets. But on the occasion the recipient does use their desktop, it is there.
– T-shirt. Don't try to be too clever by throwing a slogan onto the t-shirt. Unless you know it's going to be a hit, probably safer sticking with a simple logo.
– Stress Ball. Relieve all the worries and anxieties of work. It's especially ideal for the CEO.
– Gift Card. The humble gift card is a very flexible and multi-use gift. Send it to your customers, and then they can send to their customers. You just solved your clients gift giving problem as well. Everyone is happy.
– Calendar. Whenever your customer needs to check the date, they will think of your company.
– Coffee Mug. Your customer will thank you every morning (well indirectly anyway), as they wake themselves with a nice cup of coffee.
– Tote Bag. A company branded bag can be an excellent gift, and doubly so if it contains even more gifts.
– Thumb Drive. A USB thumb drive is probably the most useful gift you can give. Your customer will thank you for helping them back up their all important documents and spreadsheet.