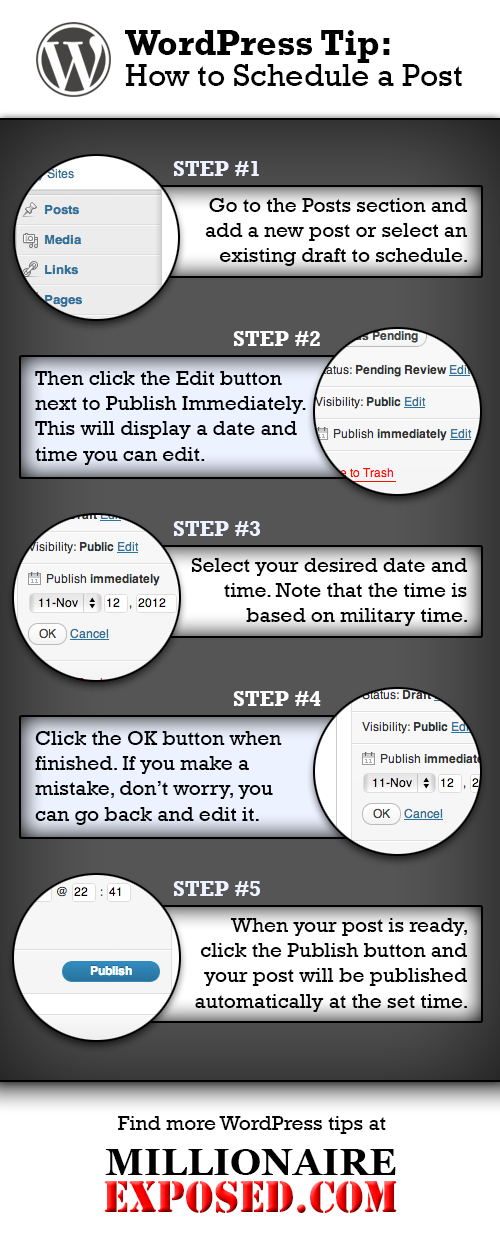 How to Schedule a Post in WordPress
Five easy steps on how to schedule a post in WordPress so you can set your own time and date.
1. Go to "Posts" in your WordPress admin area and add a new post or select an existing draft to schedule.
2. Click "Edit" next to the "Publish" button. This will display a date and time you can edit.
3. Select the desired date and time based on a 24 hour clock.
4. Click "OK" when finished. If you make a mistake you can go back and edit again.
5. When your post is ready, click the "Schedule" button and your post will be published automatically at the designated date and time established.