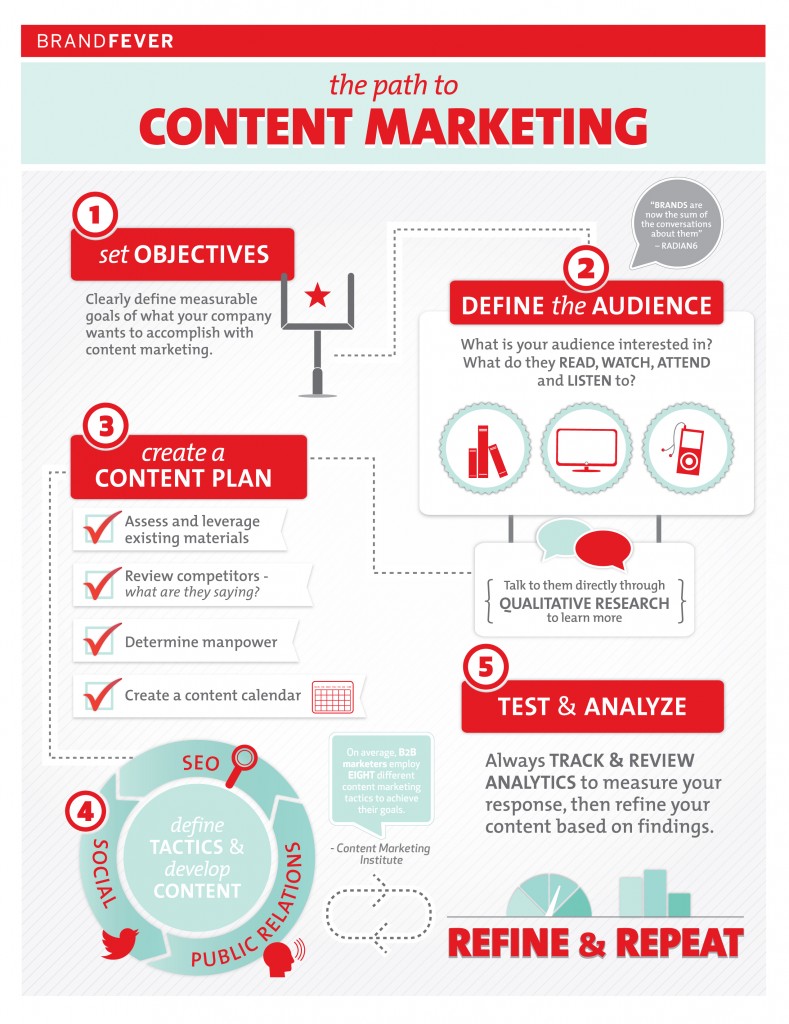 Content Marketing in 5 Easy Steps
Here is a quick start guide to content marketing for businesses in just five easy steps.
1. Set Objectives
Your initial plan is to define measurable goals for yourself and what you want your business to accomplish through content marketing.
2. Define the Audience
Defining your audience means you need to uncover what they are interested in. What does your audience read, watch, attend, and listen to. Keep in mind that today's brands are based on the sum of conversations about them. Perform qualitative research by engaging your audience.
3. Create a Content Plan
Create your content plan by assessing and leveraging existing materials, review competitors and what they are saying, determine your manpower to reach your objectives, and lay it all out on a calendar.
4. Define Tactics and Develop Content
Creating a powerful combination of public relations, social media, and SEO will help you to achieve your goals. On average, B2B marketers employ eight different content marketing tactics to achieve their goals.
5. Test and Analyze
Track and review in order to measure your response, effectiveness, and refine your content based on findings. Finally, repeat all your measures and find continued success.