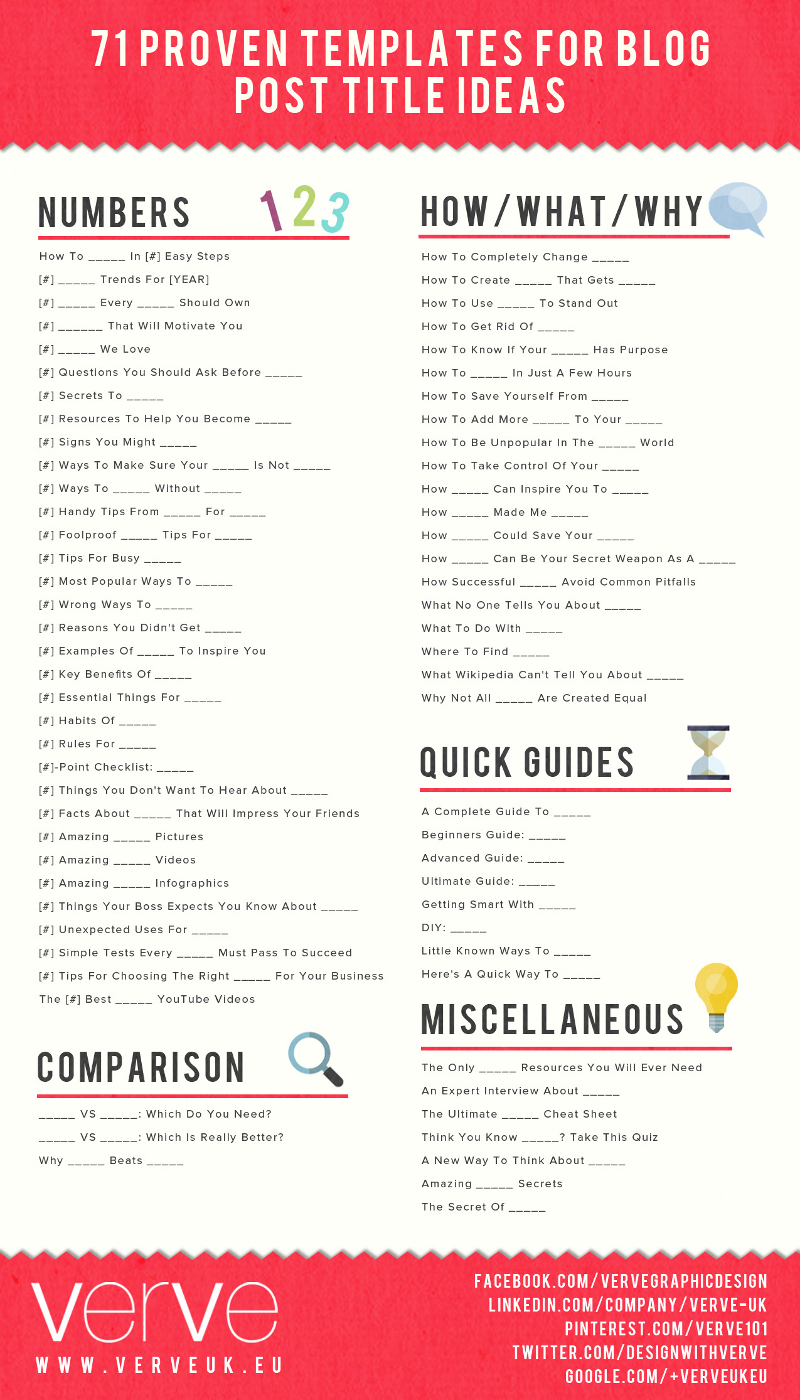 The title is one of the most important elements of a blog post. Actually, the heading or a title is important in all kinds of content. Whether it is the subject of an email or a video, the heading of an article or a subheading in a brochure, the title will determine if you would be able to intrigue your reader or target audience. Studies reveal that a person spends anywhere from one second to three seconds looking at the subject of an email and decide within that time solely based on the title if he or she would open the email and read its content. Likewise, a person is likely to click on that link on search engine result pages that has a captivating title.
Now, there can be dozens of different titles for your blog post. Depending on the topic and context in which you are blogging, you will be often torn between more than two titles. To select the best title, use this brief guide.
1) Come Up With Numbers.
People love numbers these days. '10 Simple Steps To Make Delicious Pasta' sounds much better than 'Make Your Pasta At Home With This Simple Guide'. Most types of contents can be brought down to a few numbers. Many content developers or writers these days come up with articles and blog posts bearing in mind the need to have an enticing title and they deliberately include some step wise outlining of the content to account for a number in the title of the article. Did you notice the use of numbers in the title of this article?
2) The Key Questions.
No matter what we intend to ask, we inevitably begin with a how, who, what, why, where and when. It is human nature to get back to these words or to use them while looking for solutions. Thus, the solutions need to use these very words to become more optimized so they could be easily found. A blog post title starting with a how, who, why, where, when, what and the likes, will always be more intriguing. Have you noticed that this article also starts with a 'how'?
3) Guides Always Work.
Everyone is looking for some information and there is no better way to spread awareness or to educate someone than using quick guides. This article in itself is an example of how you can produce a quick guide for your own blog readers.