If you're looking for a healthy snack that will give your fuel to get through your day, then Jamba Juice has the ingredients to help make that a reality. From the steel-cut oatmeal that is served for breakfast to the fruit smoothies that can help you get past an energy wall, you can also pick up a natural sandwich for lunch and not feel guilty about the calories you're about to enjoy.
Are you looking for an affordable alternative to Jamba Juice? Maybe you don't have a franchise in your area? Here are some alternatives for you to consider so that every day can be a healthy eating day.
If you're looking for a great smoothie that's pre-made at a great price, then you can't really beat the value that you'll get from a Bolthouse Farms product. You can pick these up at your local grocery store in the produce section for around $5 per bottle in most locations. Each bottle provides 3 or 4 servings of fruit or veggie smoothie and you'll get a full list of the nutrition you're getting right on the side of the bottle! There are even coffee alternatives you can pick up with this brand, which just enhances the variety available.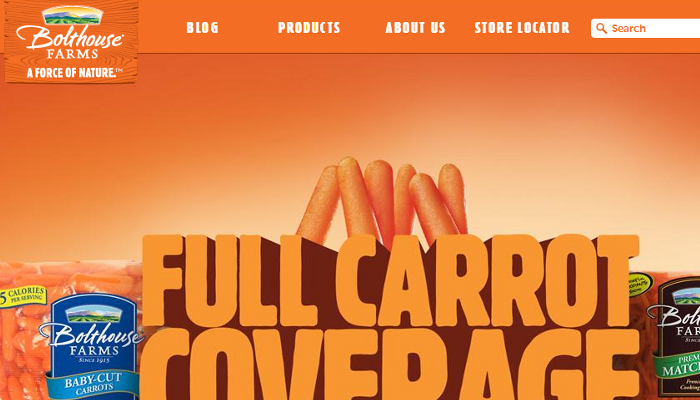 If you're looking for an affordable snacking option that has some healthy roots to it, then McDonald's is looking to enter into this marketplace with a splash. You can pick up a fruit smoothie at this long time quick service restaurant option, grab some coffee drinks if you prefer, or grab a chicken wrap that has about an equal amount of calories to a lunch at Jamba Juice.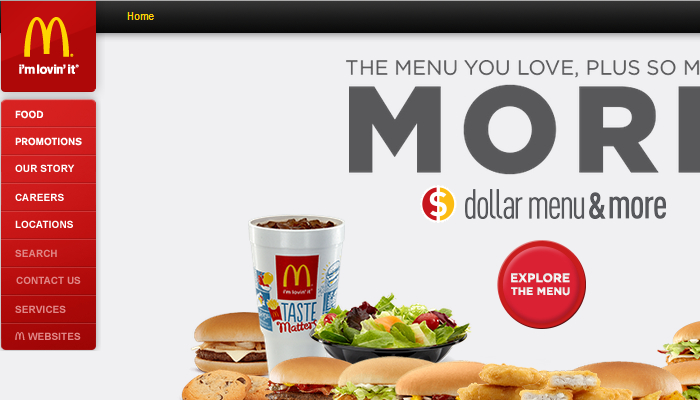 Founded in 1996, Robeks provides healthy eats and fruit smoothies across the country and is often in a location that isn't dominated by Jamba Juice. With hand-crafted products and fruit or vegetable juices that are squeezed by hand, you'll quickly find the perfect healthy snack that will give you the energy to get through your day.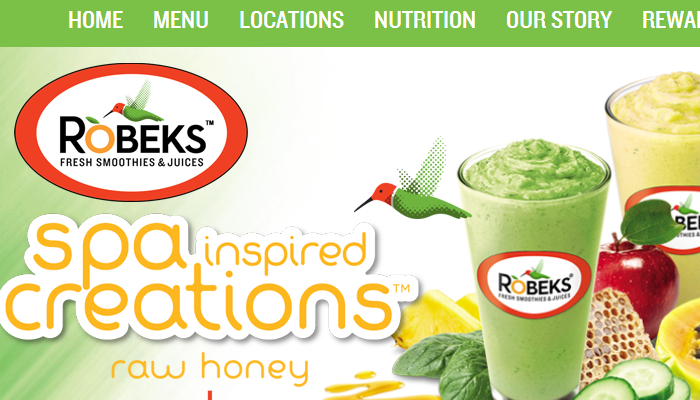 When was the last time you ordered an Orange Julius out at the local shopping mall? If it's been awhile, then you might not know about their full line of smoothie products that feature fruit flavors that are fully customized to your preferences. Want to add a banana to something? It can be done. If you have a hankering for a not so healthy snack while you're there, many offer corndogs or hot dogs for a quick bite too.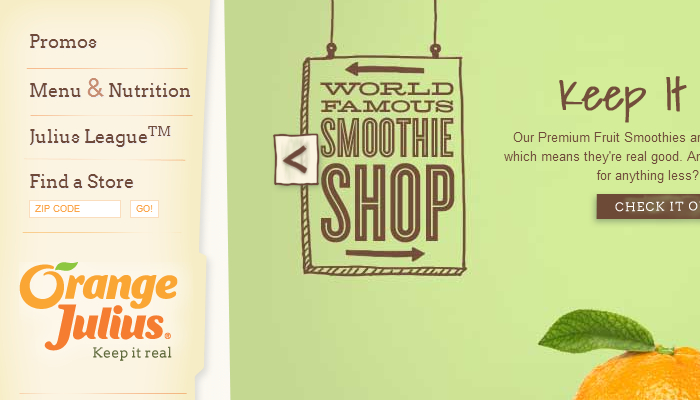 If you're looking for more of a juice bar concept and you happen to live near Canada, then you might be familiar with Booster Juice. You'll find several different smoothies that feature pure juice and fruit sorbet on the menu. If you'd rather have a scoop of dairy in there, vanilla frozen yogurt is always a good addition as well. Fresh yogurt, frozen fruit, and ice help to make up an excellent final product.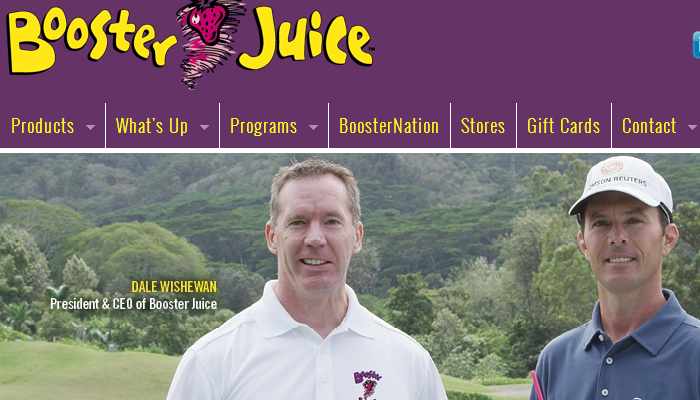 Rated as the #1 juice bar franchise, you'll find refreshing smoothies, nutritious meals, and local selections at every location. Enhancers can make the smoothie provide the right level of nutrition for you, while supplements can be added to help a detox cycle begin or kickstart a weight loss program. Highly affordable and with kids sizes available, it's a great place to take the whole family.