Jewelry isn't about the amount that you pay for an item, although the more you pay, the better the jewelry tends to look! It's about having a unique design that speaks to your personality. Whether you're looking for an engagement ring to show off how much you truly love someone or you're looking for a classic, timeless piece, Blue Nile offers you a wide selection of diamonds for a stunning price. You can even create your own settings!
Are you looking for other alternatives as you work to find the perfect item to represent how you feel about someone – even if that someone is yourself? Then we've put together 4 alternatives to Blue Nile for you to consider as you shop for your jewelry.
He went to Jared? The commercials have long flooded American airwaves and for good reason: you can get amazing jewelry at amazing prices. It's not just diamonds that are available at Jared either, as everything from opals to topaz are on display. Jared might not be as well established as Blue Nile is when it comes to online retailing of diamonds, but this organization also has physical storefronts to support the online business. This can give customers looking for a good price the confidence to make that final buy.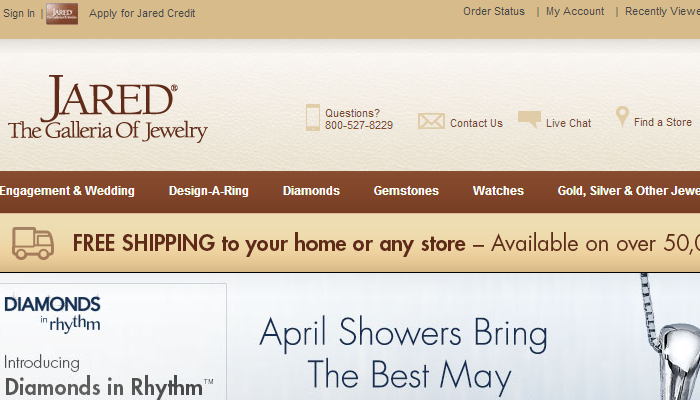 James Allen is essentially a clone of Blue Nile. Buying a diamond ring online can be a very worrying experience, but James Allen makes the process easy with a total purchase satisfaction guarantee and world class customer services. Free sizing tools are available online to make sure you purchase the right product the first time around and are available upon request and free downloads are also available. Both have helpful apps as well, so what sets this organization apart from Blue Nile is the level of service. Engraving is free and their online chat is always available.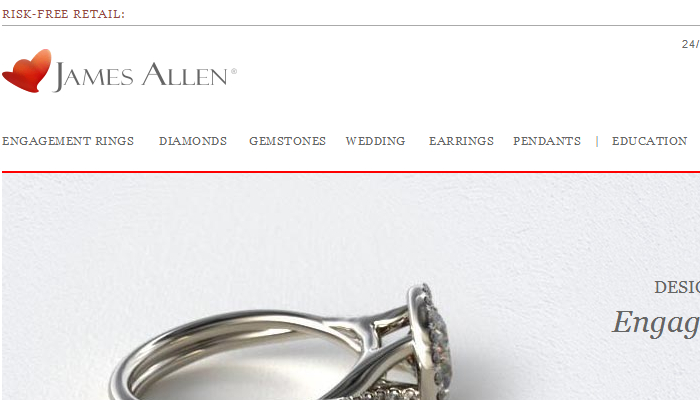 When it comes to value, Abazias can provide an excellent quality diamond from a similar wholesaler like Blue Nile can, but the margins are brought down much lower from this website. How low is the return rate for this diamond retailer? It's less than 1%! To put that into perspective, the same size of diamond with similar color, cut and clarity ratings can be as much as $500 cheaper on this website and over $2,500 cheaper than the typical jewelry store has offered. There's also a comprehensive training program to help customers recognize how to find the best diamonds available.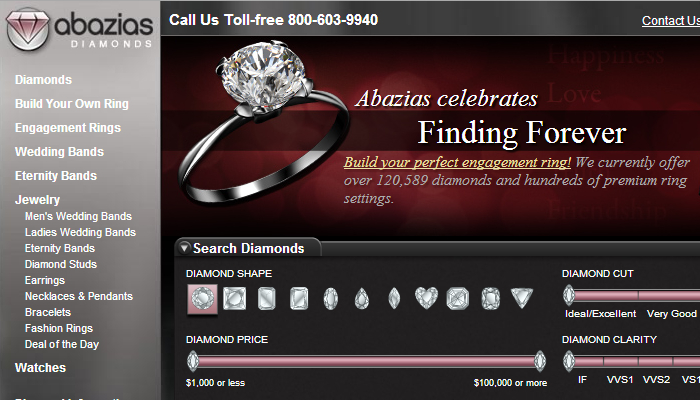 You might not be eating breakfast there, but it is undeniable that this major retailer of diamonds is the direct competitor of Blue Nile. Only two other diamond retailers purchased more diamonds from wholesalers than Blue Nile in the past year and Tiffany's is one of them. You can access their website as well to order products, but you can also go down for a glamorous experience and compare diamonds side-by-side if you prefer for a slightly higher cost.