Motivation is a phenomena that can impact an individual's mood, behavior, and productivity for the day. People always hear that eating breakfast in the morning is a good way to start out your day. However, the same can be true for taking a few minutes out of your day and wishing someone else a good morning. The below listing of good morning motivational messages is intended to help bring some cheer and productivity to someone else's day.
A smile is a language everybody understands. It costs nothing but creates much. It happens fast but its memory may last forever. Keep smiling.
A smile is a way of writing your thoughts on your face, telling others that they are accepted, liked and appreciated. So here's a big smile just for you.
A warm "hello" doesn't come from the lips, it comes from the heart; doesn't have to be told, it has to be shown; doesn't have to be given, it has to be sent.
All mornings are like a painting, you need a little inspiration to get you going, a little smile to brighten it and a message from someone who cares to color your day.
Count your good deeds every morning and fill your mind with positive thoughts.That is secret to being happy and inspired all day long.
Do your best everyday and the results will follow. You need to create that mindset not at sunset or night but at the earliest morning after prayers.
Don't blame God for not leaving you gifts. He gives you the gift of a new day with every single morning. Good morning.
Don't wake up with the regret of what you couldn't accomplish yesterday. Wake up with the inspiration of what you will be able to achieve today. Good morning.
Even the smallest of deeds have the potential to create the biggest of successes. Good morning.
Every great movement starts with a simple thought in the mind. It begins with a little step forward. Never discount what you are doing right now and call it small – as long as you are moving forward.
Every morning has a new beginning, a new blessing, a new hope. It's a perfect day because it's God's gift. Have a blessed, hopeful perfect day to begin with.
Every morning you have two choices, continue your sleep with dreams or wake up and chase your dreams. Choice is Yours. Good Morning.
God smiled at me just this morning thru the rising sunrays. I'm sharing the same courtesy with you by sending you a warm smile that your heart can feel even without seeing.
Good Morning Every sunset gives us one day less to live! But every sunrise gives us, One day more to hope. So, hope for the best! Good Day; Good Luck!
Good morning is not just a word, its an action and a belief to live the entire day well. Morning is the time when you set the tone for the rest of the day. Set it right!
Good thoughts precede great deeds. Great deeds precede success. Have a great day.
Helping people, being kind, doing something new is my new agenda every day. That is the way I build up my morning and stay vibrant all day long.
Hey, good morning! Rise and shine! As you open your eyes to greet the morning sun, I wish that you would be well and fine.
I woke up today smiling as I recall our friendship because I know that years from now, I will still be waking up smiling for the same reason every morning.
If you don't wake up right now with your full might, you will never be able to achieve that dream you saw last night. Good morning.
If you think positively Sound becomes music Movement becomes dance Smile becomes laughter Mind becomes meditation And life becomes a celebration. Good Morning.
Let roses of beautiful thoughts surround you and may the fruits of success greet you this morning. Not just a good day but may you live a day of excellence and success.
Life is perishable – the quicker you consume it, the better it feels. Stop thinking, start living. Good morning.
Love makes all things beautiful. Once groggy and lazy morning has now turned into expectation, excitement and butterflies in the stomach all because of LOVE.
Never get tired of doing little things to others, because sometimes those little things may mean so much to them. That's why I won't get tired of sending my little hi to you.
No matter what happens today and no matter the result, there is one thing that is certain: I am proud of you.
One of the joys in life is waking up each day with thoughts that somewhere, someone cares enough to send a warm morning greeting! Good morning and enjoy the day.
People vanish, people die. People laugh and people cry. Some give up, some will try. Some say hi, while some say bye. Others may forget, but never will I. Good morning!
Someday, you will find one who will watch every sunrise with you until the sunset of your life.
Sometimes we expect more from others because we'd be willing to do that much for them. Good Morning! Have a Nice Day!
Sometimes, life gets so busy that we could not find time to say "Thank you" to someone who has been so nice and wonderful. "Thank you!"
Success comes to those who have the will power to win over their snooze buttons. Wishing you an awesome morning.
Success is not just a measure of how big you can DREAM, it is also a measure of how much you can DO. Good morning.
The greatest inspiration you can ever get is to know that you are an inspiration to others. Wake up and start living an inspirational life today. Good morning.
This morning is what it is because you were what you were yesterday. Be what you should be today so that you can become what you want to become tomorrow. Good morning.
This morning will never ever come back in your life again. Get up and make the most of it. Good morning.
While you wake up today, Someone is breathing their Last Breath. Thank God for another day. Don't waste it!
If you feel a lack of motivation during your day, you can following the below guide to 6 easy steps to gain ultimate motivation. Motivation is key to getting things done and it is the primary reason why we continue to move forward.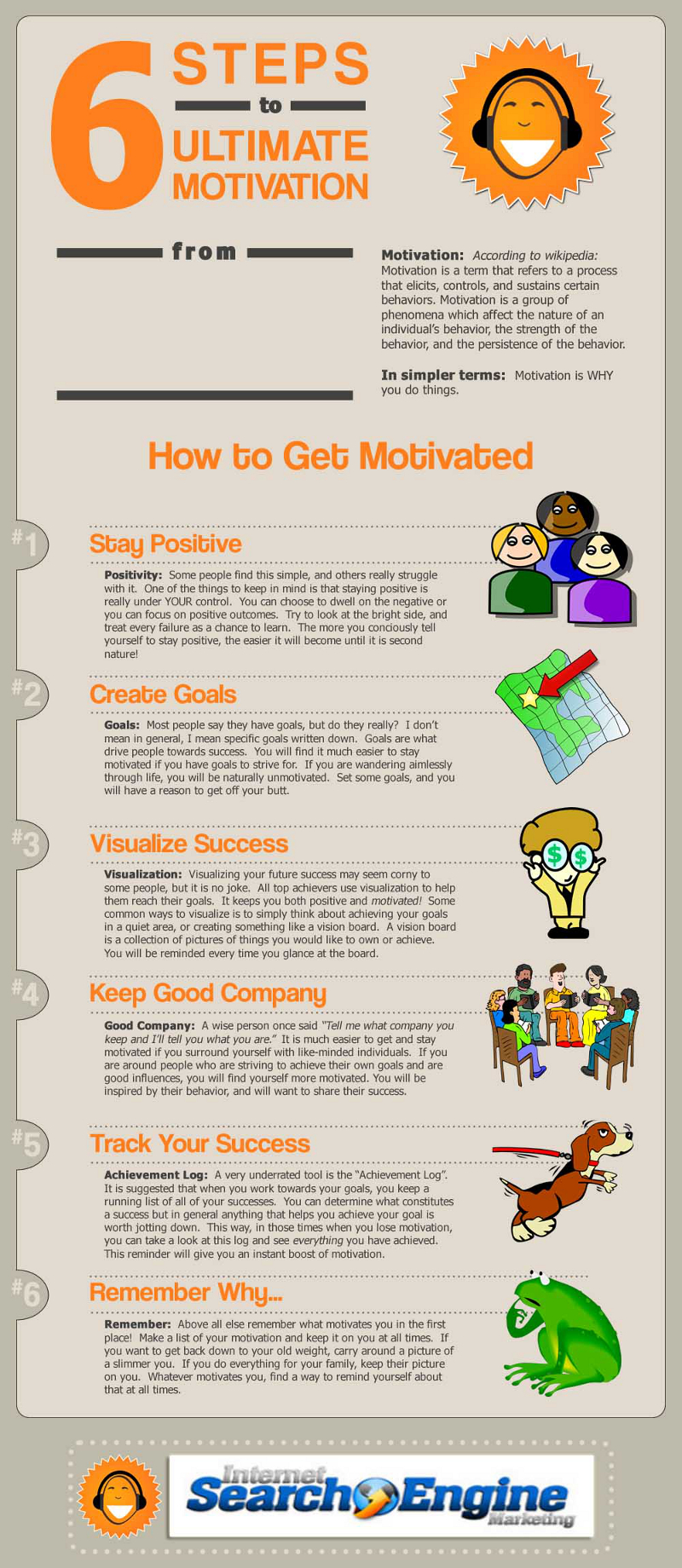 Here our most popular
message posts
that cover just about every occassion.