What used to be thought of as a second hand sale has now transformed into a global multi-billion dollars recommerce, or reverse commerce, industry aimed at the resale of luxury and electronic goods online. As an industry, it is estimated that there is more than one hundred billion dollars of unused, pre-owned merchandise available. More than 30% of Americans typically shop thrift and consignment stores each year.
The recommerce industry was first discussed in 2005 during an interview with the CEO of Forrester Research, George Colony, by The New York Times. Initiatives involving the recommerce industry began to form around 2011 and continued trends and insights develop as more people and professionals become familiar with the industry and what it can accomplish.
Important Recommerce Industry Statistics to Know
#1. About 60% of people who sell items that they own to others use the earnings that come from the transaction to purchase items of daily need. That includes groceries and fuel. Paying the mortgage or rent is also common in the recommerce industry. (Music Magpie)
#2. Selling personal items in the recommerce industry can be quite difficult. In 2013, there was a 69% fail rate for selling items through online auctions. A similar failure rate occurred when individuals were selling items directly from a vehicle or their home. (Music Magpie)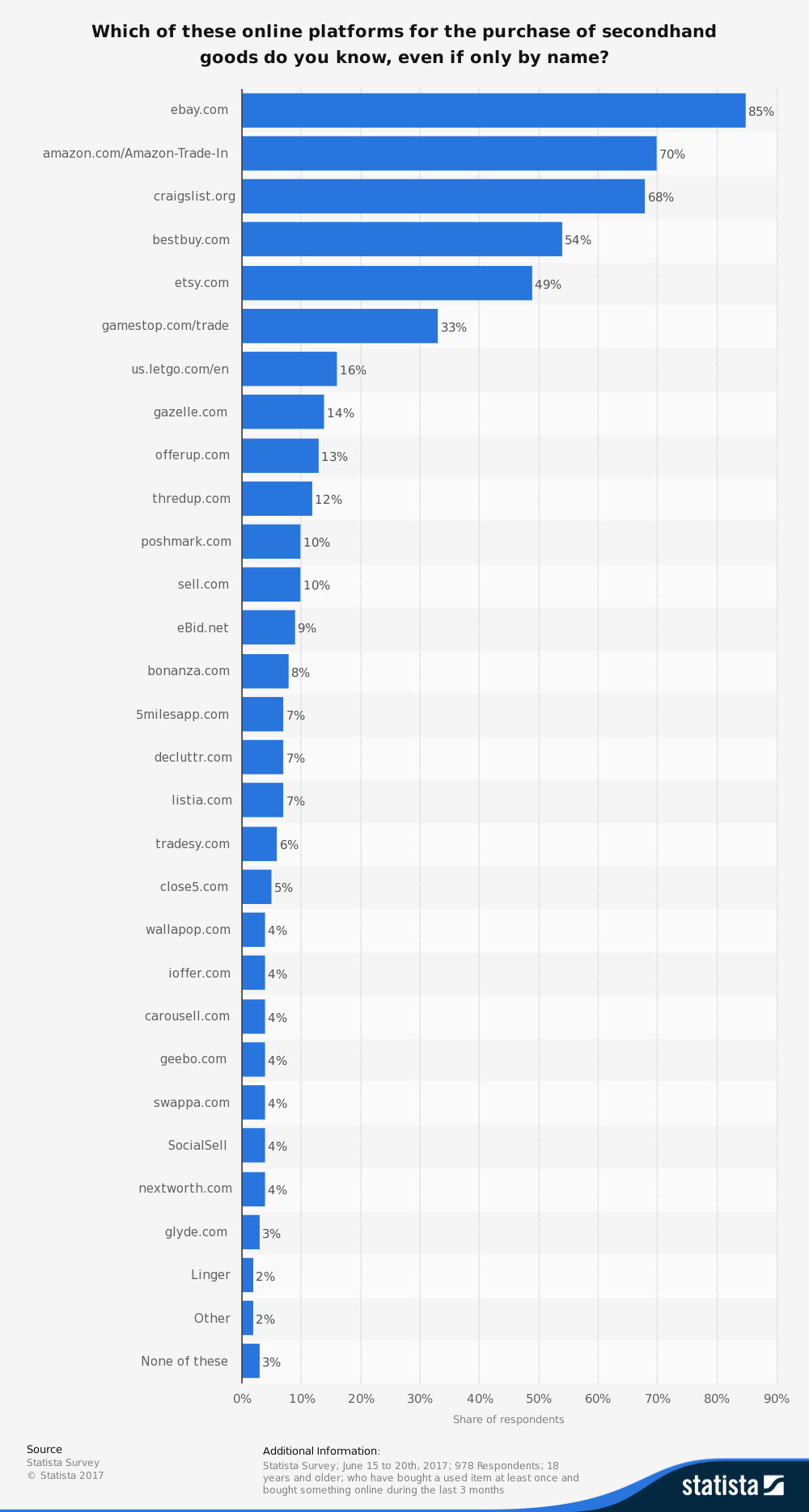 #3. The average individual participating in the recommerce industry earns about $600 per year from their efforts at selling items. (Music Magpie)
#4. People who engage with the recommerce industry instead of using other methods of obtaining cash, such as a payday loan, can save themselves over $220 per year with their sales efforts. (Music Magpie)
#5. There will be more than $7.5 billion generated globally from efforts made by consumers to raise money for themselves in the recommerce industry. (Music Magpie)
#6. The annual growth of the global recommerce industry is expected to be 12.5% or greater. (Music Magpie)
#7. 1 out of 3 people who sell personal items to raise money is doing so to meet their mortgage or rent payment obligations. (Music Magpie)
#8. The most common item sold in the recommerce industry is clothing. This is followed by books (17% of consumers), music CDs (14%), movie DVDs (13%), and video games (10%). (Music Magpie)
#9. Recommerce websites have seen traffic increases of over 1400% since 2009. The most popular recommerce sites charge nothing to sell items. (Music Magpie)
#10. Amazon began its recommerce business initiative to provide a key component to profitability. The industry experiences return rates of up to 25%. By repairing or restoring items, consumers can save on the purchases they need and retailers can salvage revenues from items that would typically generate none. (Your Story)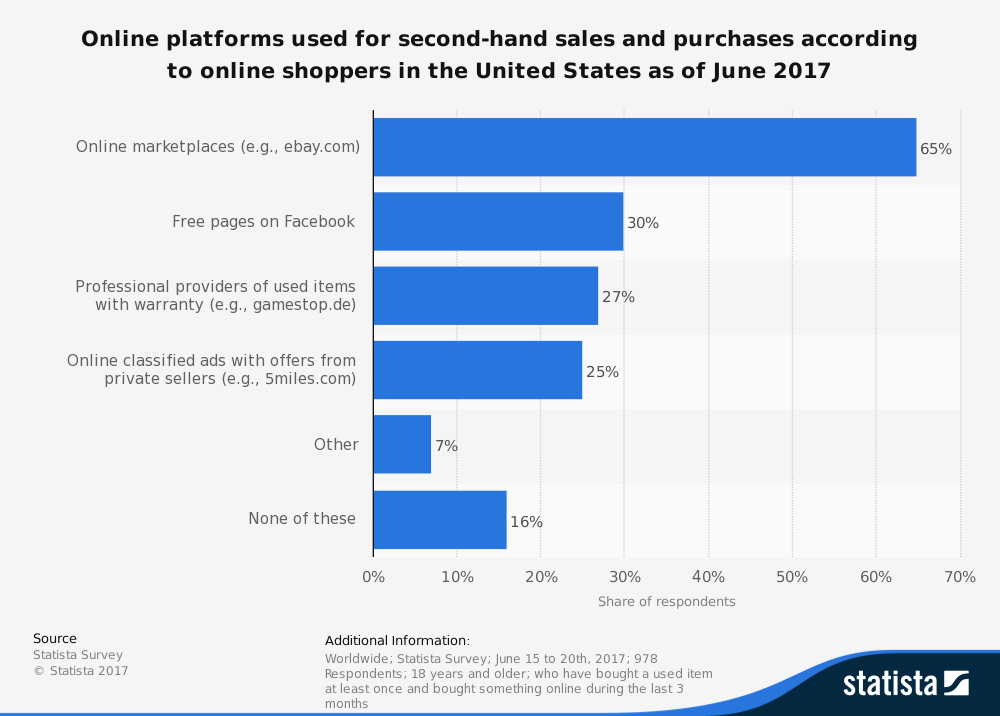 #11. In just 2 years, Amazon claims to have been able to reduce their volume of destroyed materials from returns by 50%. Their goal is to create a footprint which generates zero waste because of what the recommerce industry is able to provide. (Your Story)
#12. Up to 8% of new mobile devices in India are returned. (Your Story)
#13. Recommerce can also cut down on the costs of fraudulent returns that occur in all retail sectors. In the United States, the estimated amount paid in fraudulent returns was $9.12 billion in 2015. That is nearly how much the National Football League earns annually. (The Retail Equation)
#14. In 2015, the United States retail industry generated a total of $3.25 trillion in sales. The total amount of merchandise that was returned from those sales was $260.5 billion. (The Retail Equation)
#15. About 10% of returns occur without a receipt, but just 3.5% of all returns are considered to be fraudulent in nature. (The Retail Equation)
#16. The recommerce industry can also address the issue of holiday returns. On average, the return rate of holiday sales is two percentage points higher than the annual rate of product return across all platforms. (The Retail Equation)
#17. 38% of gift recipients will return at least one item they received over the course of a holiday shopping season. About 32% of people do not include receipts with their purchase, which may account for the rates of returns that occur without a receipt. (The Retail Equation)
#18. 24.6% of retailers in the United States say that their return policies change for the holiday season. More than 20% of retailers, both online and traditional, have tighter return policies during holiday shopping. Just 3.3% of retailers have a return policy that is more generous.
#19. About 90% of Americans feel that the current return policies in place for Amazon, Walmart, and other major retailers is fair. (The Retail Equation)
#20. Online returns are much more common than physical location returns. About 30% of all products online are returned. (Invesp)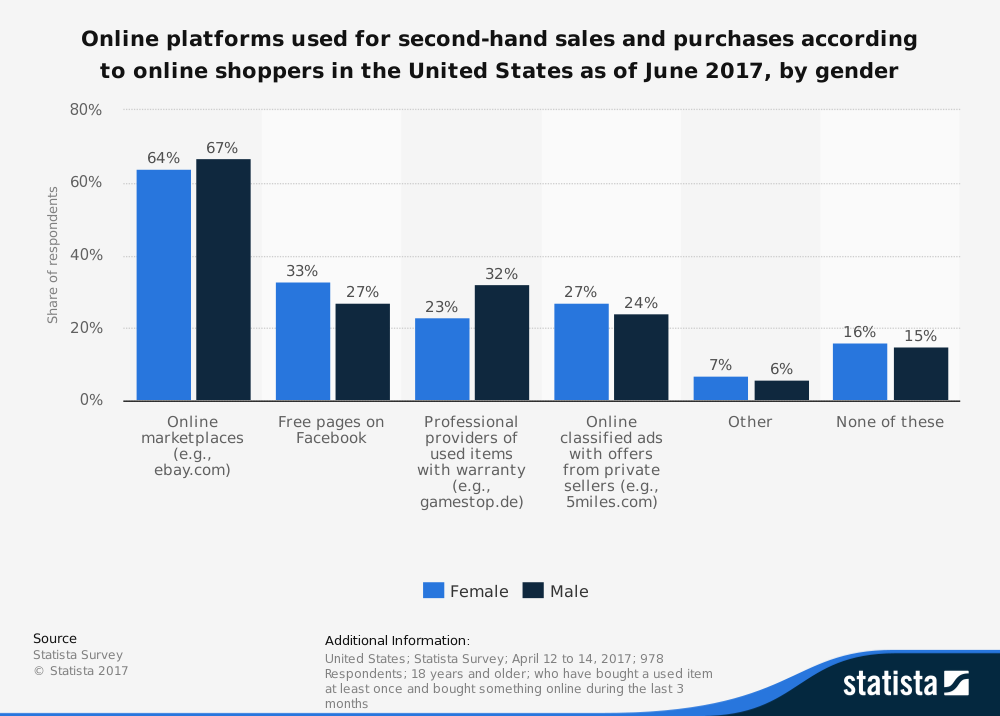 #21. About half of all retailers now offer free return shipping as a way to encourage consumers to shop for items like clothing or electronics online. 79% of consumers say that they want free return shipping. (Invesp)
#22. The most common reason for a return when shopping online is that the retailer shipped the wrong item (23%). Another 22% of shoppers say that the reason for their return is that the product looked different in person compared to its online listing. (Invesp)
#23. 1 in 5 products purchased online is returned because it arrived damaged. (Invesp)
#24. 92% of consumers say that they will purchase something again if the company has an easy return policy. 2 out of 3 online shoppers say that they check on the website's return policies before they will complete a purchase they plan to make. (Invesp)
#25. 58% of consumers say that they expect retailers today to offer a "no questions asked" return policy. (Invesp)
#26. 62% of consumers state that they are more likely to shop on an e-commerce platform if they can return items to a physical location. That would be like ordering something online from Walmart, but being able to return it to the consumer's nearest retail location. (Invesp)
#27. 10% of shoppers say that they would purchase an item of $1,000 or more no matter what the return policy happens to be. 27% of shoppers say that they would purchase an expensive item online if a free return was offered.
Recommerce Industry Trends and Analysis
The retail experience will always encounter returns. Sometimes, a product just doesn't live up to the expect hype. A product might arrive broken because of a rough shipping experience. There are times when the product is no longer useful to one person, but could be useful to someone else. This is where the recommerce industry has plenty of room to grow.
Businesses and brands embrace recommerce to improve revenues and reduce waste. Individuals embrace recommerce as a way to make ends meet. Either way, this industry is going to be around for a long, long time.